Nearlyweds: Jessica Williamson & Andrew Mitchell
Together for: 5 years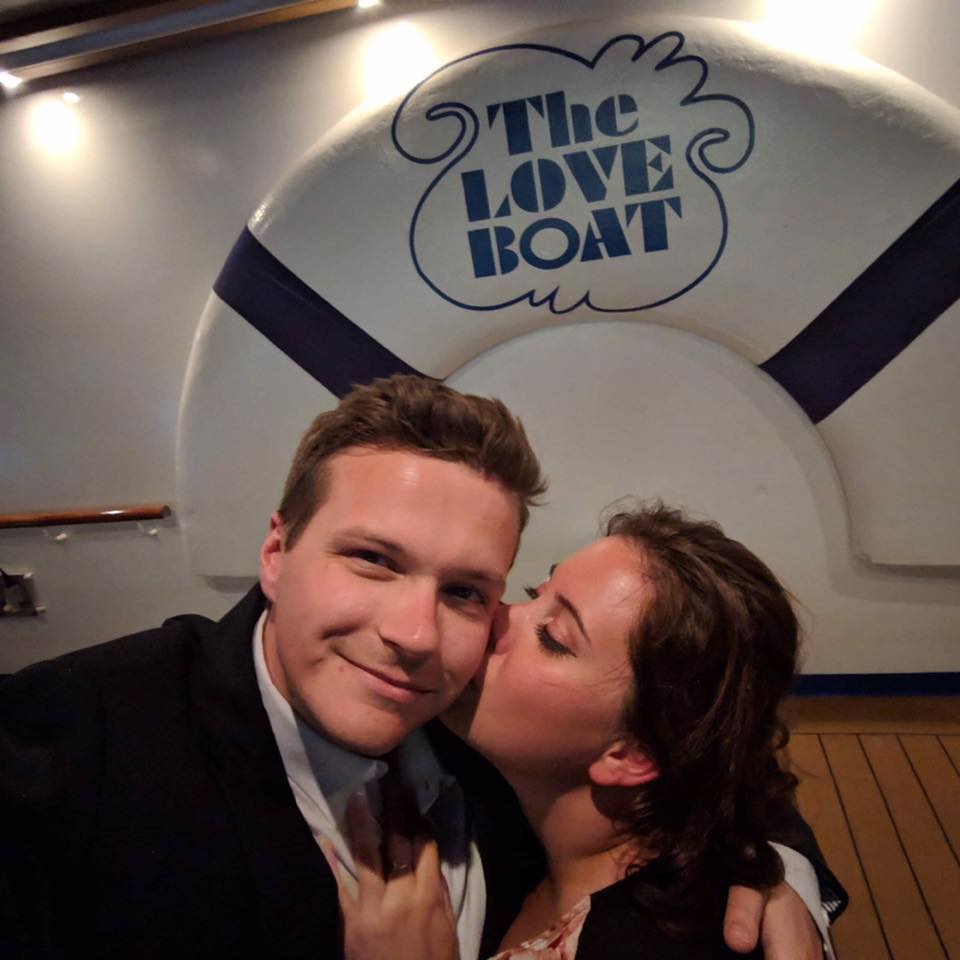 The proposal: "Andrew and I met on Tinder. I almost didn't show for our first date, but my mom made me go after me changing out of my clothes 3 times. We hit it off and I cannot thank her enough obviously!
We had been together for about 4.5 years when we decided to take a cruise together to the Caribbean. The trip was amazing, and we enjoyed every moment! On the trip, I noticed Andrew was being a bit weird. Some back story – I am not a shopper. I make a list and go in grab what I need and I'm out. So, when he kept wanting to go to the stores on the ship or the ones on the islands I was like 'WHY!" I just wanted to explore or be on the beach! I humored him and went through answered his questions of yes I like that or no that's ugly and so on. After the 4th shop, I knew what was up … what I couldn't figure out was did he have a ring already or was he looking to buy one? So, I played it up a little more, but he didn't give me any indications that he knew I knew – ya know? So finally, on the last night, the boat had this huge party, all the bars were open well past their times and we were enjoying as many drinks as we could.
With all of my liquid courage helping me I said 'So are you planning to propose? Why do you keep dragging me to jewelry stores?' He got all embarrassed and said he was hoping to but due to an increase of work prior to our trip, he wasn't able to buy a ring.
Fast forward about a month, my family had planned a trip to Connecticut to visit family over the holidays. This worked out great because Andrew hadn't met that family yet!"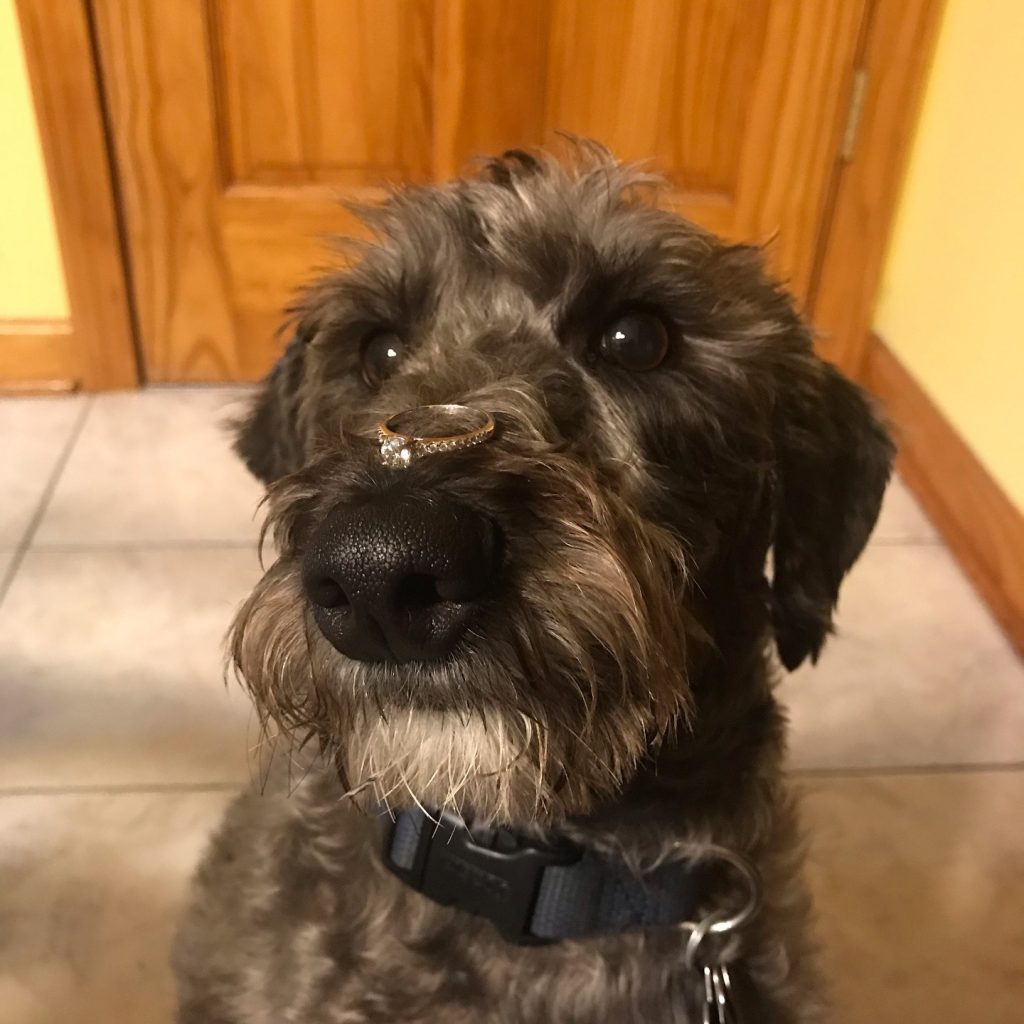 "We were having people over at my uncle's house and I got sent out to get dinner supplies and wine before everyone showed up. I'm out grabbing all of these items while my mom and brother keep texting me asking for this and that to be added to my list, I grab them – whatever.
Of course, I have a sudden urge to pee. I think I'm almost done just gotta go grab wine and we're good. I walk to the liquor store and grab the needed items and start making my way back to my uncle's. I had a whole plan of backing in opening the hatch grabbing a few bags and when I got in, I would shout to my family to grab more bags while I went to the bathroom.
Foolproof – or so I thought. I go back in and my whole family pours out of the house and my mom is ripping bags out of my hands and is like 'Go with Andrew'. Meanwhile, Andrew is pulling my arm and is like 'we NEED to talk'. In my head, I was thinking but I need to use the bathroom! I go with him because my family and Andrew will not let me inside.
As we round the corner of the house down at the bottom of the hill, I see twinkle lights and candles all set up in the forest behind my uncle's house. I figured out pretty quickly what was going on. So, we make our way down to the bottom of the hill, and Andrew is professing and saying all of the things – that I do not remember … what so ever! I wish I did but I was too busy thinking about how amazing and thoughtful it all was! He got down on his knee and the rest is history!" – J
"We were booked to have our wedding September 26th, 2020 but due to Covid-19 we have had to postpone to 2021 to ensure everyone's safety and that we still have the wedding of our dreams!" – J&A