WEDDING DATE: October 2nd, 2021
LOCATION: Best Western PLUS Stoneridge Inn & Conference Centre (♥) (www.stoneridgeinn.com) & The Rose Chapel (www.rosechapel.ca), London, ON
PHOTOGRAPHY: LoveKnots Photography (www.loveknots.ca) London, ON "I found them on Instagram, and after falling in love with their shots I reached out to them right away! Julie and Wes are amazing. So down to earth and kind. They are both so creative and open. I wanted to include my grandpa's classic car in some of the photos and Julie and Wes loved the idea as well and found a great country road with a barn for the best shots." – B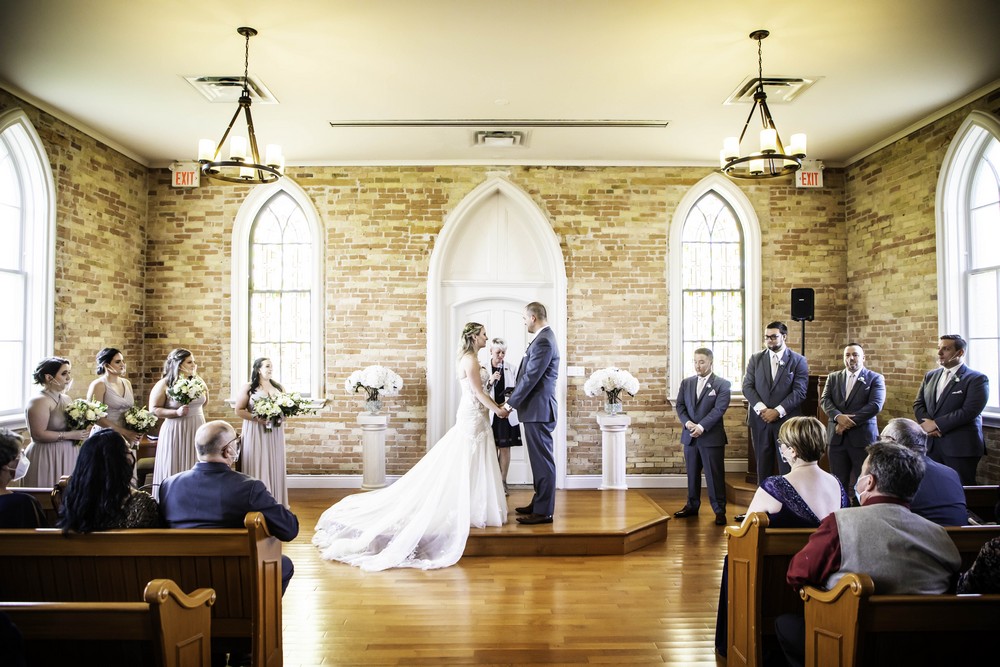 GUEST #: 80
COLOUR PALETTE/THEME: "Light soft neutral colors. Girls were in "biscotti" or a light taupe and the boys were in grey tuxes. White and greenery for flowers. Wood/gold accents throughout. Our theme was rustic with a little bit of gold bling, mostly in the details or small accents. We didn't want to make it too loud as that isn't who we are." – B
BRIDE ATTIRE: Sophie's Gown Shoppe (www.sophiesgownshoppe.com) London, ON
BRIDESMAID ATTIRE: David's Bridal (www.davidsbridal.ca) London, ON
GROOM + GROOMSMEN ATTIRE: Collins Clothiers (♥) (www.collinsclothiers.com) London, ON
FLORAL: Harris Flower Farm (www.harrisflowerfarm.ca) St. Thomas, ON
DJ: Mahervelous Music (www.mahervelousmusic.com) London, ON
CAKE: Grandma's Oven (www.grandmasoven.ca) Aylmer, ON
TELL US YOUR STORY: "Ryan proposed the day before COVID really hit when it was announced that kids weren't going back to school after March break, back in March 2020. We had no idea the impact COVID would have on our wedding 19 months later. We started planning right away and set the date of October 2nd, 2021. I reached out to the Rose Chapel for information and Natalie was more than helpful even with having restrictions where we couldn't see the venue in person quite yet. Natalie called us once everything opened up to come for a tour and we jumped on the opportunity! Ryan and I were speechless walking into the Rose Chapel. I knew this was the place for us to get married almost instantly. We booked that day and started the planning process.
Our planning process was a whirlwind with COVID. We booked the major vendors like DJ, officiant, photographer, and florist. I found the dress of my dreams and hid it in my closet until it was time for it to make its debut. We really weren't 100% sure what our wedding day would look like until August 2021 after the majority of the restrictions were lifted but we never gave up on having it at the Rose Chapel. Ryan and I said since day one that we wouldn't postpone or cancel our date, we would just roll with whatever restrictions were in place. And that we did and we danced the night away." – B
ADVICE: "The best advice I got that never left my mind is to remember to not be stressed out on your wedding day.' You don't want to look back and think about how stressed you were, you want to look back and remember how full of love and happiness we both were." – B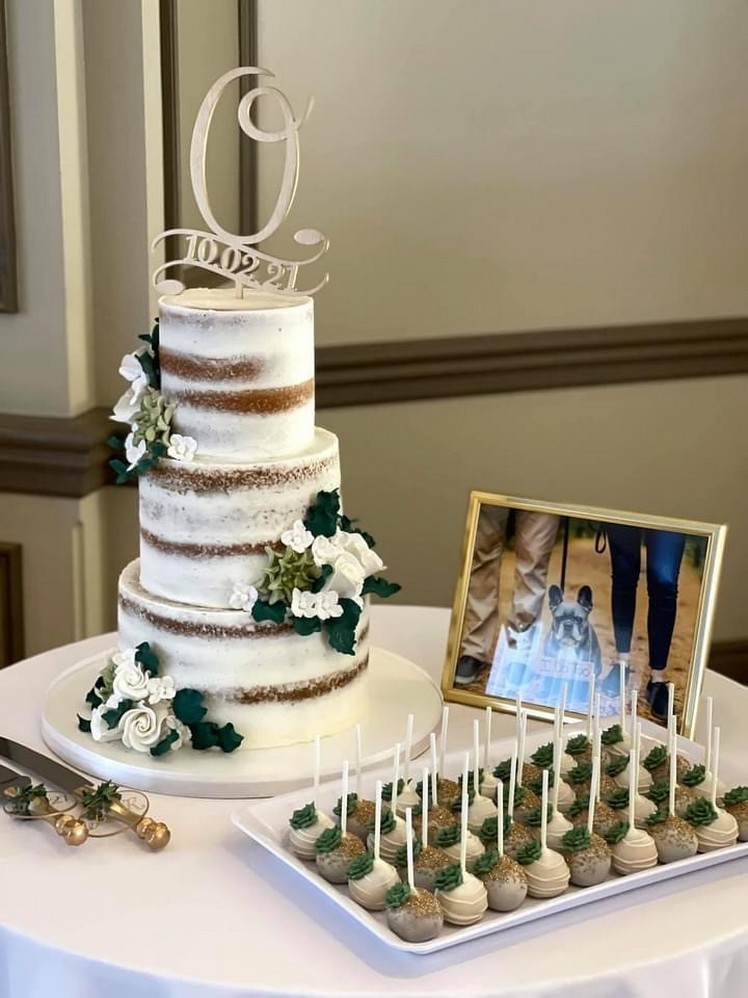 Featured in the Spring/Summer 2022 edition of The Wedding Ring Magazine
FIND OUT MORE ABOUT BEST WESTERN STONERIDGE INN | To speak with Best Western PLUS Stoneridge Inn & Conference Centre about your wedding options, you can reach them using the form below.