Katrina and Christian brought their theme of a glam and romantic wedding at Dundee Country Club to life with silver, white, forest green, and lots of white flowers!
Couple: Katrina Lantz & Christian Crosdale
Wedding Date: July 2, 2023
Guest #: 55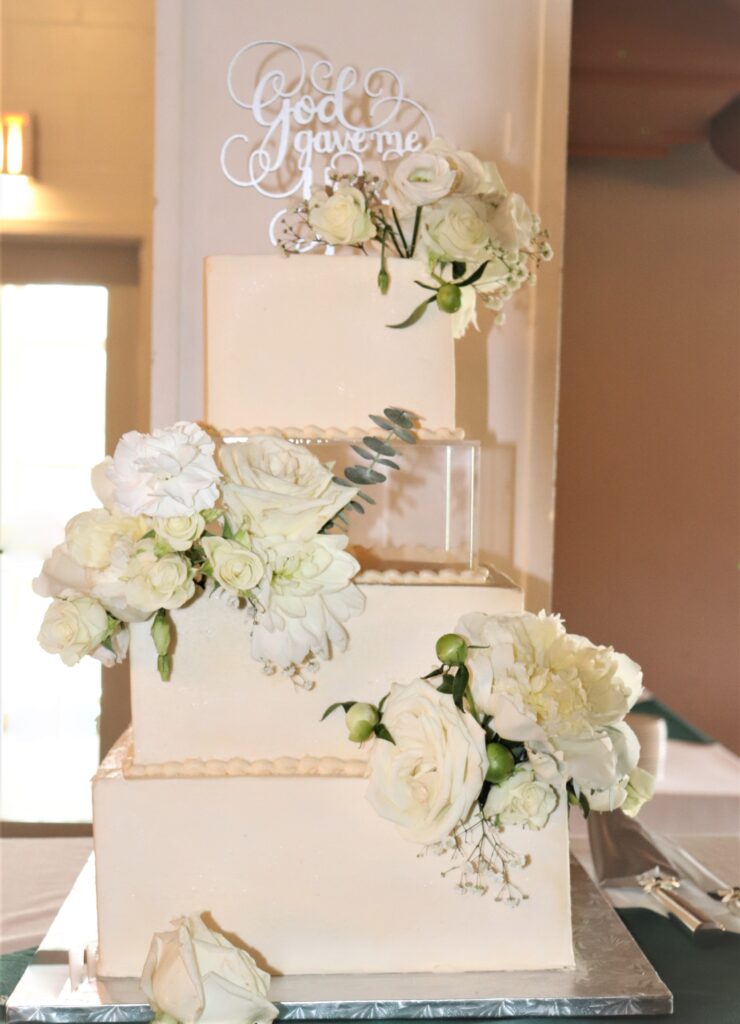 Photographer: Oscar LaVerde Photography (oscarlaverde.com) "Oscar was absolutely amazing!! He listened to everything we wanted and made it all happen even with rain. He sent us some photos after the wedding, and what we received was gorgeous! Our favourite photos so far are the candid ones where we were reading our bible and praying together." – K
Ceremony & Reception Location: Dundee Country Club (golfnorth.ca/dundee) "We were looking at places that had outdoor ceremony space. We came across Dundee Country Club and loved the idea of having our ceremony and reception at the same location. Dan Schiller (manager) and Tonya (hospitality) gave us freedom to make the reception what we wanted; we were so happy with the venue and how smooth everything went." – K&C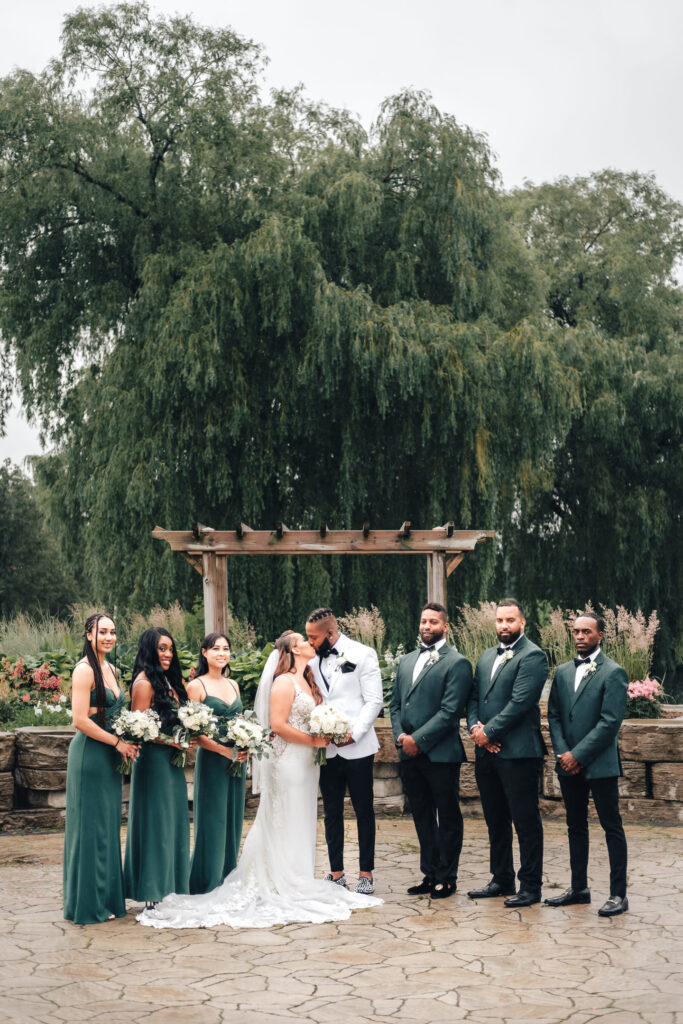 Colour Palette: "We went with silver, white, and forest green. We wanted our wedding to be glam yet romantic with lots of clean white flowers." – K
Cake: Bliss Creations (bliss-creations.ca)
Flowers: Blooms Studio (bloomsstudio.ca)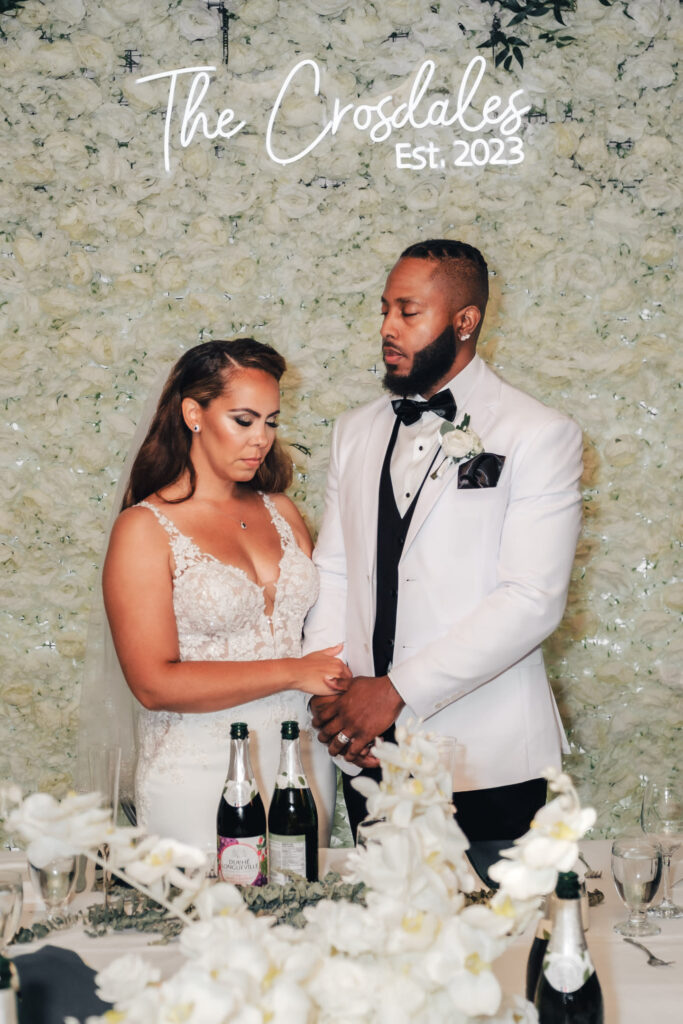 Bride's attire: Taylor's Bridal Boutique (taylorsbridal.com)
Bridesmaids attire: Azazie (Azazie.ca)
Make-up: Annika Rayman (annimationsmkup.com)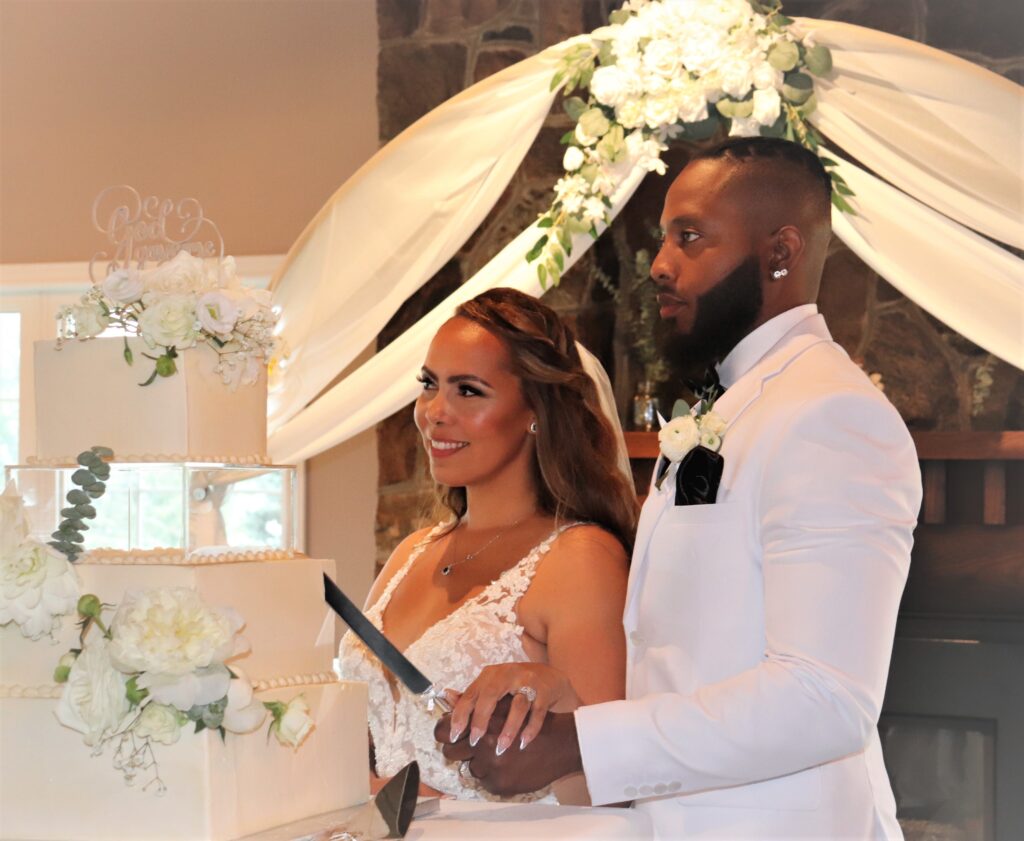 Tell us your story: "We met at Winners in 2018 and spoke tons on the phone before having our first date. We talked about everything from family, faith, and our dreams for the future. We found that we were aligned on so many things and definitely were 'equally yoked' as the bible states. On the day of our date, Christian gave me a card with the bible verse: "So they are no longer two, but one flesh. Therefore what God has joined together, let no man separate." (Matthew 19:6). This was engraved in our rings and the scripture reading at our wedding. These words were significant to us looking back because it set the foundation for our relationship. We believe that words have power and we clearly have to be intentional with what we speak. From this point onward our relationship progressed and always kept God first and foremost." – K
Biggest Challenge: "We had 6 months to plan a wedding from when we were engaged to when we wanted to get married. We did all the planning ourselves and found it quite fun to make it what we wanted. The only issue we had was matching our bridesmaids' dresses to groomsmen's jackets. Every suit store had very dark or very light green jackets; we were able to find the perfect ones that were within our budget at the last moment." – K&C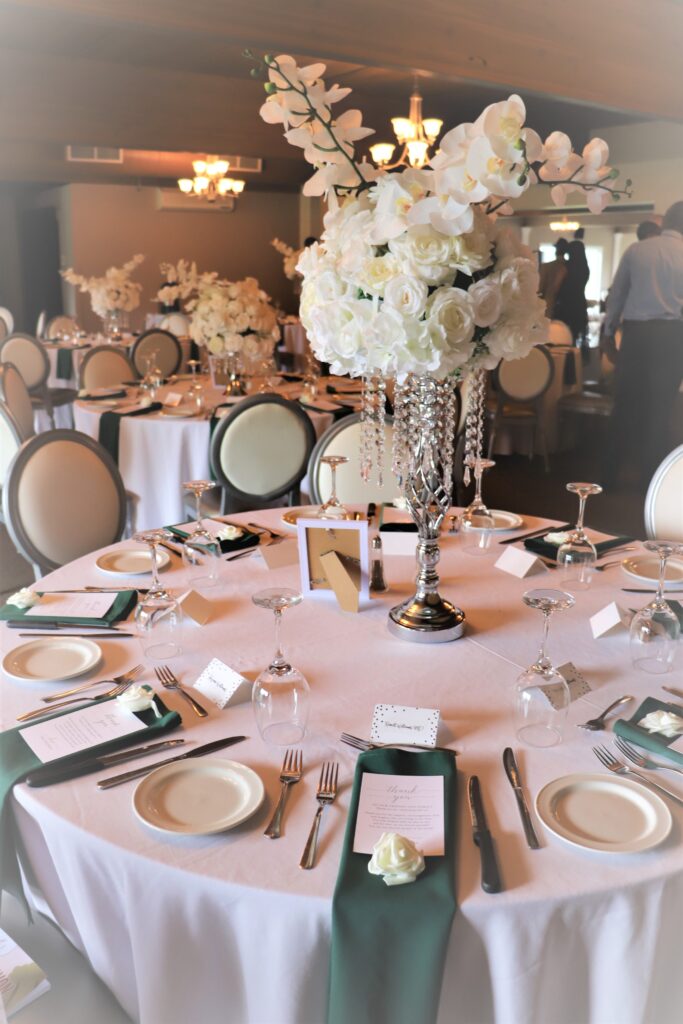 Best Memory: "The best memory was saying our vows at the wedding. They were so heartfelt and after sharing mine; Christian tried to kiss me early. It was such a funny and sweet moment." – K
Advice from one couple to another: "Our advice is to trust in God and He will see you through. Planning a wedding is important and beautiful but there should be a bigger focus on the relationship and the thereafter. We did premarital counseling and read through 35 Secrets to a Successful & Happy Marriage by Gayle and Mike Tucker, which we encourage every couple contemplating marriage to do." – K&C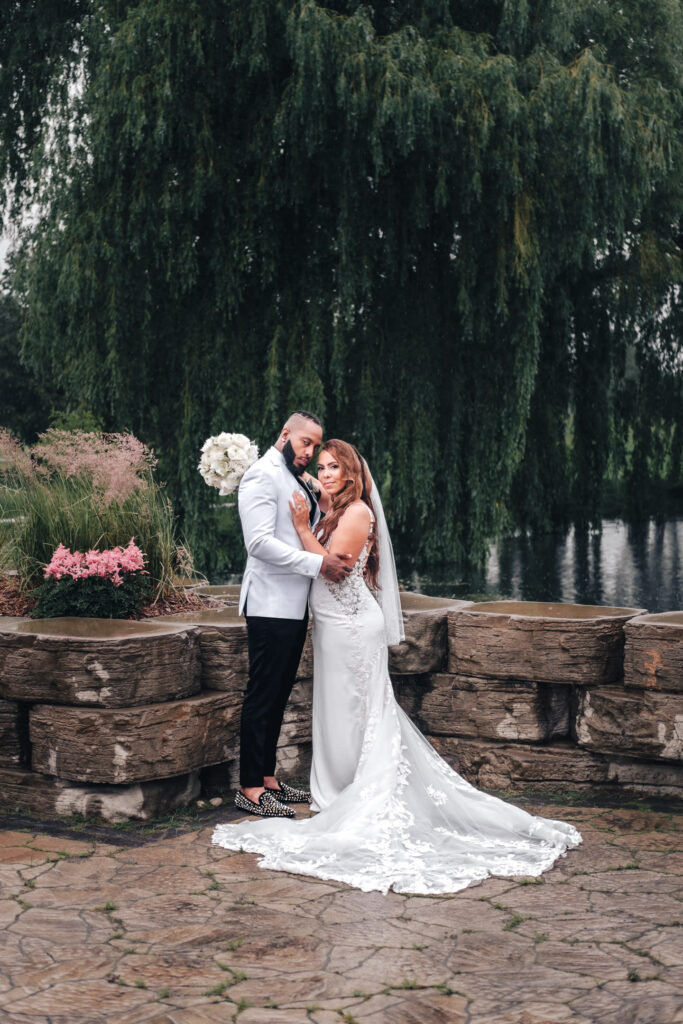 To see more real wedding stories click here.
FIND OUT MORE ABOUT DUNDEE COUNTRY CLUB | To speak with Dundee Country Club about your wedding options, you can reach them using the form below