Jennifer and Kallen went with a champagne and gold wedding theme with hints of beige and lot's of greenery! With lot's of sentimental elements and the beautiful backdrop of Erin Estates, they had a day they will not soon forget!
Couple: Jennifer & Kallen, Standring
Wedding Date: July 15, 2023
Ceremony & Reception Location: Erin Estates
Guest #: 144
Photographer: Fedora Media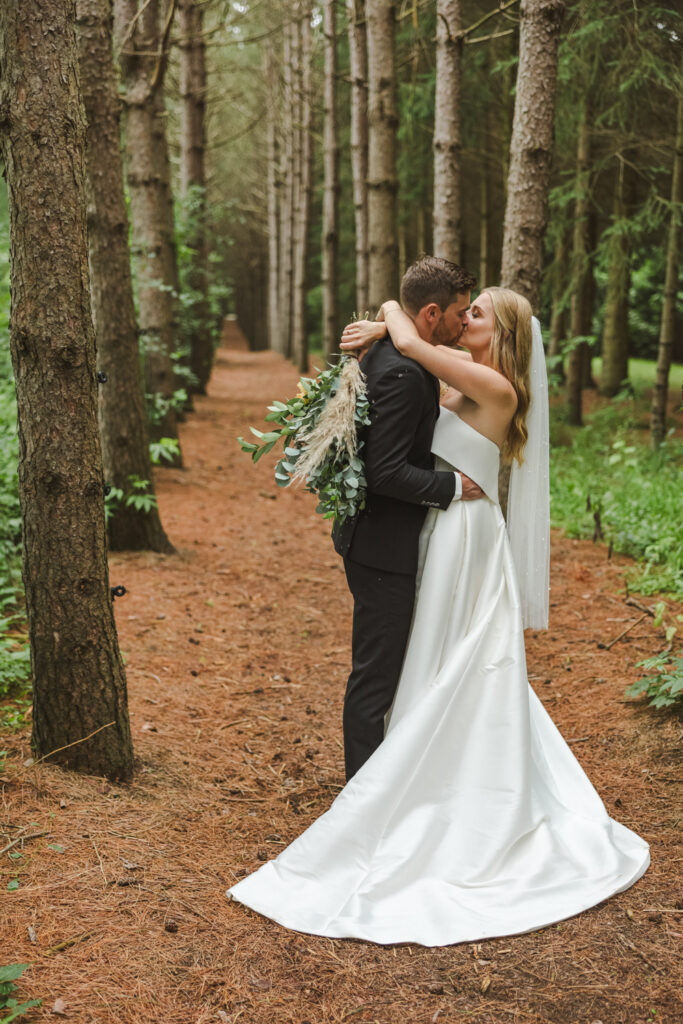 Tell us your story!: "Kallen and I met back in 2009, we were both very shy about our feelings towards one another. We became really good friends when we attended university together. We both had extreme feelings for one another and our entire group of friends knew, except each other apparently. We began to be friends with shy flirty moments for another 4 years. Kallen went to Thailand for 6 months and I started a new career and went back to school. When Kallen returned from Thailand, he immediately asked me out and we both found ourselves ready to admit to each other our feelings and have been together ever since. On our 6 year anniversary we got married." – J
Biggest Challenge: "Payments – it is challenging being young in your career and finding ways to get products and services you want while also juggling a mortgage." – J&K
Best Memory: "There are so many! Writing and reading our own vows, seeing everyone really enjoying themselves because of our love, and getting married in a forest across a river." -J
Advice from one couple to another: "Start as early as you can, communicate with everyone consistently, make decisions together, get together with friends to make stationary and have a few drinks and enjoy the evening, no stress just fun, have a vision board together, get a videographer to document, keep an ongoing list on the fridge!"- J
Colour Palette: Champagne, beige, neutral gold tones and lots of greenery.
Flowers: "The flowers that were thrown down the aisle where all flowers I had saved and dried from gifts from Kallen since we got engaged." – J
Bride's attire: The Modern Bride
DJ: Intune
Make-up: Michele Rose Beauty
Hair: Sophia Westrik
Catering: MidKnight Catering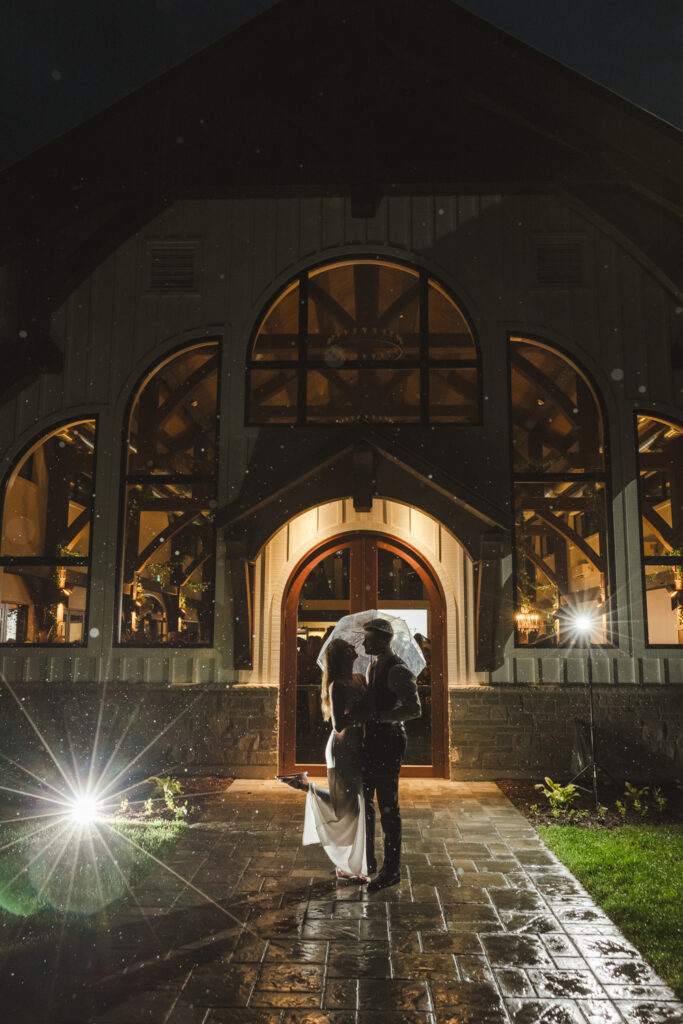 You can see more Real Wedding Stories on theweddingring.ca
FIND OUT MORE ABOUT FEDORA MEDIA | To speak with Fedora Media about your wedding options, you can reach them using the form below.