A blue and silver wedding at Megan's childhood home was the perfect way for her and Dannie to celebrate their wedding day. Fedora Media was there to capture all the magic!
Couple: Megan & Dannie Wynter
Wedding Date: October 8, 2022
Guest #: 70
Ceremony & Reception Location: Family Home, Melancthon, Ontario "I have always dreamed of getting married at my childhood home, so it was an easy decision." – M
Photographer: Fedora Media "I am so fortunate to work in the business and have friends who are amazing. Laurie, as well as Trent and Holly at Fedora Media, have always been amazing. It is so nice to work with friends who are also amazing professionals. Laurie made Dannie and I feel so comfortable. Both of us do not like being in front of the camera, but with Laurie, it just felt so natural, and the candid photos show that." – M
Colour Palette: Blue and Silver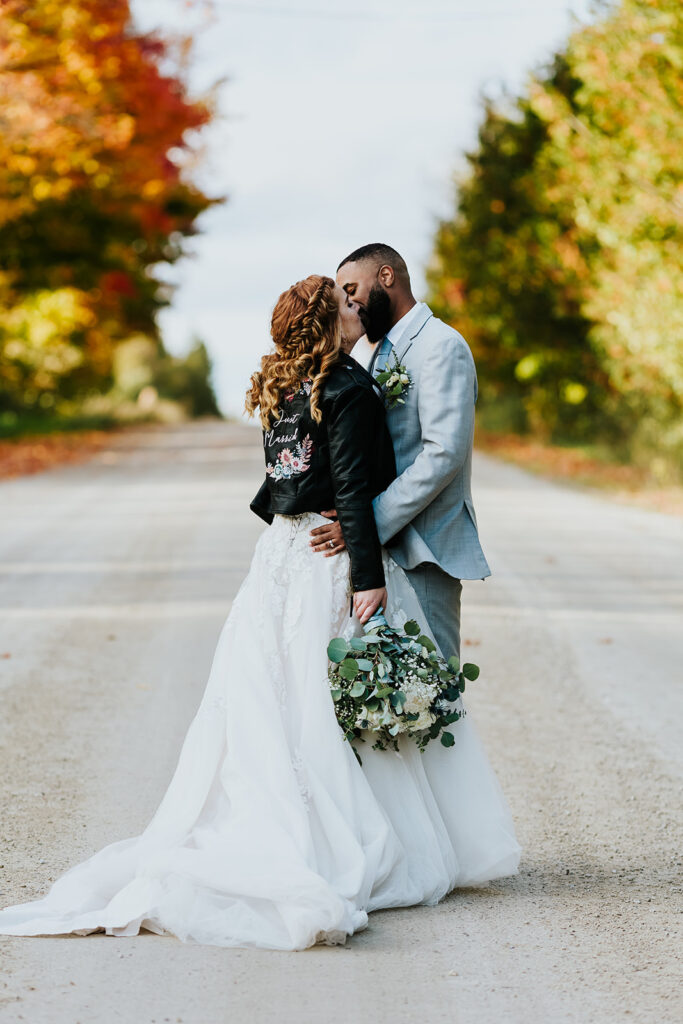 Tell us your story!: "Dannie and I first began talking on December 26, 2021. We met through a dating app. We hit it off and started asking the really tough questions very quickly. Being in our 30s we knew what we wanted, and we weren't interested in playing games. About a week into messaging, Dannie asked if he could call me. We started talking for 5, 6, and sometimes 7 hours at a time, and it felt like we had known each other forever. We decided that we should meet. He drove down to Burlington on January 9th (During a lockdown) to meet me. We went for a walk at Spencer Smith Park, which lasted 5 hours. We could feel that this was not just any relationship and that this was something special. People ask us when we officially started dating. Well, we can't really tell you. It just sort of happened. From that point on we continued to talk for hours, and that never stopped. On June 5th, 2022, while at my parent's house in the exact spot, we would exchange vows, Dannie proposed. The day before, I was on my way to coordinate a wedding and got rear-ended, which totaled my car. But this still didn't change Dannie's plan to propose. This started a journey toward planning a wedding. Being a wedding planner myself as well as a teacher, I only had certain periods of time off, and we didn't want to wait. We decided to get married on Thanksgiving weekend, which meant we had 4 months to plan an entire wedding. I got down to business, and after calling over 30 caterers, I finally found one, and things fell into place. We decided on the theme of a Wynter Wonderland, as our new last name would be Wynter. The day quickly approached. October 8th, 2022, was a day that dreams are made of. A few days before the wedding, the weather had been nice. It was 13 degrees. Well, on our day, it ended up being 6 degrees, and it even snowed. In all honesty, I would not have had it any other way. To start a journey as a Wynter with snow was just perfect. We had an amazing day filled with joy and laughter, which would start our journey into forever.
Bride's dress: David's Bridal
Bridesmaids attire: Azazie
Groom's & Groomsmen attire: Moore's
Hair: Hair_by_sophw
Make-up: exclusive.makeupbyliz
Wedding Planner: Event Bliss Planning
Catering: Burlington Catering
Biggest Challenge: "The biggest challenge when it came to planning the wedding was time. We just had to be patient and call everyone we could to make this happen. Some things we had to compromise on due to timing, but it was amazing!" – M
Best Memory: "My favourite memory was walking down the aisle with both my dad and my best friend (Mia the dog) and getting to see the face of the man I was going to marry at the other end of the aisle." – M
Advice for other couples: "Just breathe. You will have complications and you will have stress but remember why you are going through this process. You are marrying the person you want to spend the rest of your life with. The day goes so fast, remember to take some time to take everything in and take some time together to reminisce." – M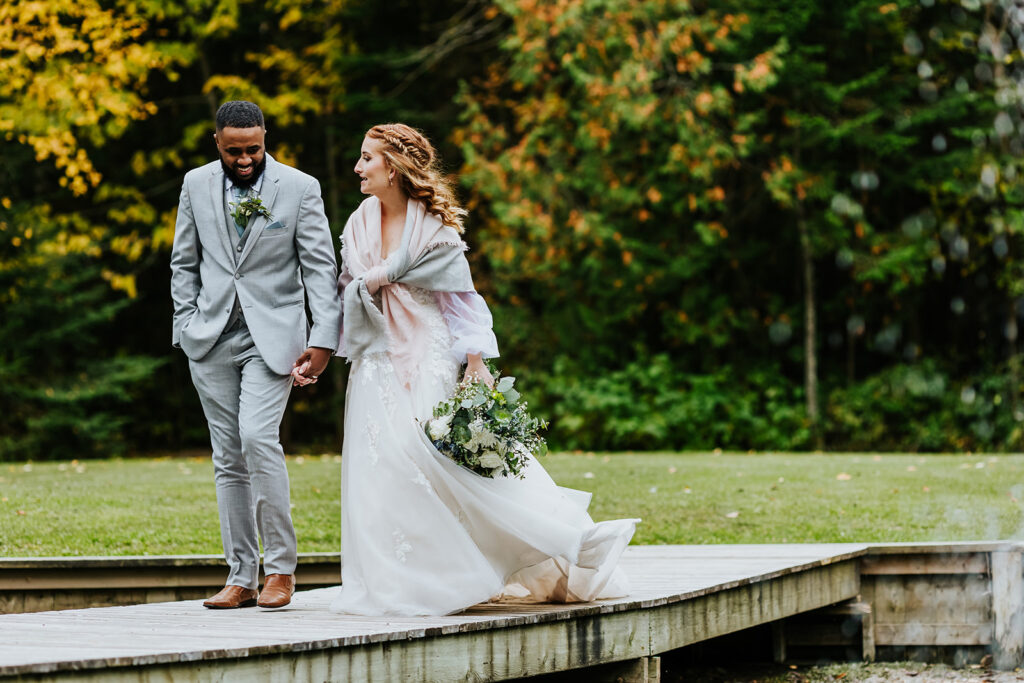 See more Real Wedding Stories on theweddingring.ca
FIND OUT MORE ABOUT FEDORA MEDIA | To speak with Fedora Media about your wedding options, you can reach them using the form below.