The C Hotel by Carmen's was the perfect backdrop for Celina and Brian to host their Grey, Navy, and Gold wedding. Fedora Media was there to capture all of the special moments of the night.
Couple: Celina & Brian
Wedding Date: August 19, 2022
Guest #: 100
Ceremony & Reception location: C Hotel by Carmen's (carmenshotel.com)
"We went to a friend's wedding at Carmen's Banquet Hall and when we were looking for a venue we did a virtual tour of the C hotel and loved it!!" – C&B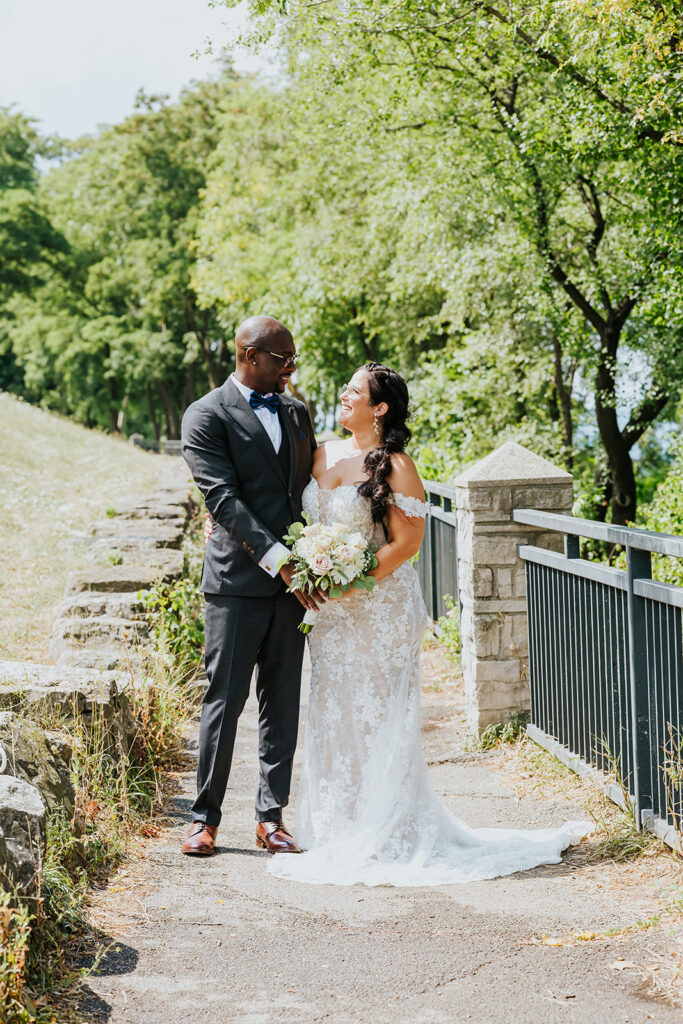 Photographer: Fedora Media (fedoramedia.com) "We did a lot of research and looking at reviews online and picked Fedora Media" – C&B
Colour Palette: Grey, Navy Blue, and Gold
Tell us your story: "We met online 10 years ago, I was single and living on my own and Brian was single with a 4-year-old daughter. After talking on the phone for a month we decided to meet up. Before meeting up Brian insisted we video chat to make sure I wasn't a serial killer, when he realized I was who I said I was we set a day to meet. Once we met in person we had an instant connection, and soon after that, we moved in together. 3 years later we had our first baby boy. All of our goals and plans were coming together, we moved into a house and we had our second son! During the Covid quarantine, we got engaged and started planning our wedding for the following 18 months. We enjoyed the wedding planning process and the day turned out exactly how we wanted. A ceremony on the rooftop and dinner and drinks with all of the people who have made the biggest impact throughout our relationship. An unforgettable moment in our lives!
Invitations: Greenvelope (greenvelope.com)
Decor/Florals: Business is Blooming Milton (businessisblooming.ca)
Bride & Bridemaid's Attire: David's Bridal (davidsbridal.ca)
Groom's Attire: Indochino (indochino.com)
Groomsmen Attire: Moore's Clothing for Men (mooresclothing.ca)
Hair: Hair in the Square (instagram.com/queenofhair00) & Mane Goddess (instagram.com/mane.goddess)
Make-up: Beauty Wisz (instagram.com/beautywisz)
Biggest Challenge: "Our biggest challenge was doing the seating chart. It took us the longest to do with lots of moving around but it ended up working out great!" – C
Favourite Memory: "There were so many but one of our favourites was when we almost forgot to do our first dance. Then after our first dance, we took a small stop at the bar to grab some drinks on the way back to the head table! Everyone said it was "typical Brian and Celina". – C&B
Best advice for other couples: "The best advice for couples planning their wedding is to take your time and do your research. On the day just enjoy it and be yourself! Things may not go exactly how you planned it but no one will notice the small errors!" – C&B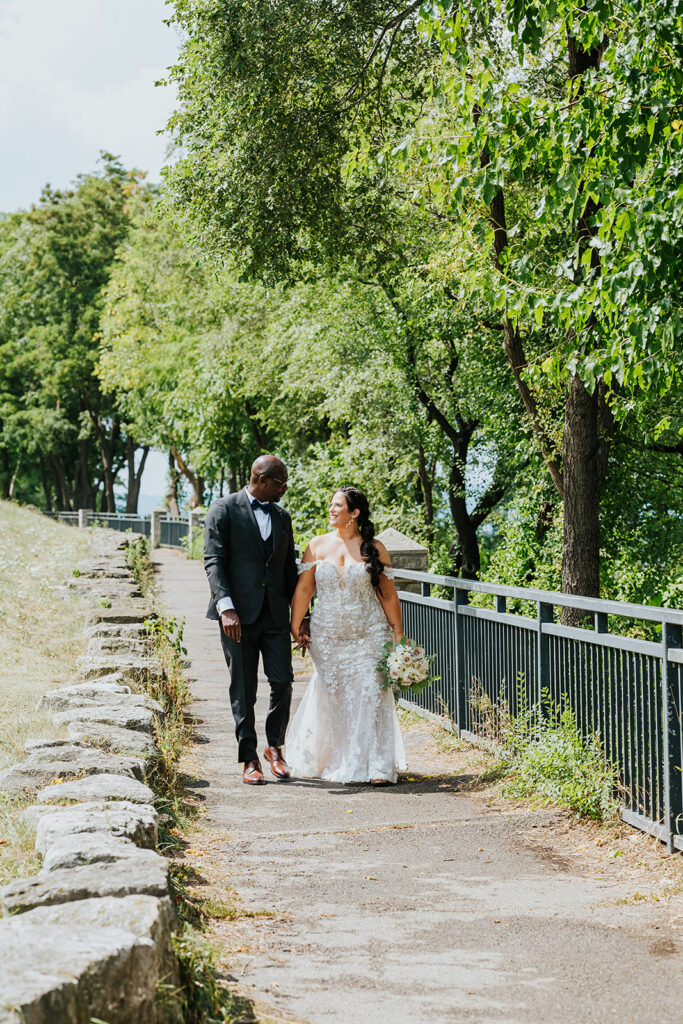 Click here to see more from Fedora Media
FIND OUT MORE ABOUT FEDORA MEDIA | To speak with Fedora Media about your wedding options, you can reach them using the form below.