A burgundy and navy wedding with touches of Ivory and greenery was the perfect fit for Dundee Country Club. Spirits Intrigued Photography was there to capture all of the magic for Colleen and Michael's wedding day!
Couple: Colleen & Michael Wanner
Wedding Date: October 16, 2021
Ceremony & Reception Location: Dundee Country Club "I met Dundee at the Kitchener Wedding Expo! Working with them was great, they were very accommodating and willing to work with our vision. The outdoor ceremony space was definitely the selling point for us!" – C
Tell us your story!: "Michael and I met in 2015, we met "old school", at a friend's party! We immediately hit it off and have been together ever since.
In 2019 we bought our first house together, and on the day we closed the deal, Michael proposed to me on the steps of our new home! Our family was there to celebrate the moment with us and it was absolutely perfect. An amazing day we will never forget!"- C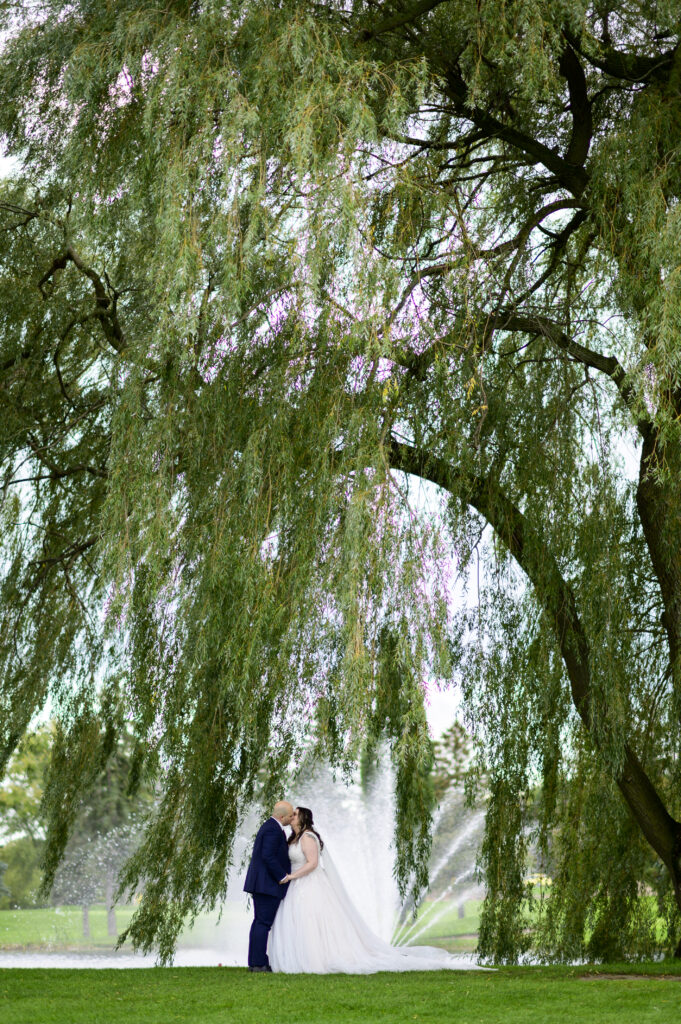 Biggest Challenge: "COVID-19 restrictions leading up to our wedding were a big stressor. It wasn't until a few weeks prior that we even knew we could have our whole guest list attend. Fortunately, we wanted a more intimate wedding to begin with." – C
Best Memory: "The morning of our wedding was rainy and dark, but we decided to have the ceremony outdoors anyway because that has always been my vision! Right before I walked down the aisle, the skies parted & the sun came out. It was amazing! My dress sparkled in the sun as I walked down the aisle. During our reception everyone kept telling me how magical it was to see that moment." -C
Advice for other couples: "Take lots of notes, save lots of pictures. But on your special day, just relax, breathe, and enjoy the celebration!" – C&M
Guest #: 60
Photographer: Spirits Intrigued Photography "I met Alex at The Wedding Ring's Wedding Expo in Kitchener. I was immediately mesmerized by his photography style. He was so fun to work with, and our photos turned out absolutely incredible. The nighttime shots are probably my favourite!" – C
Colour Palette: Burgundy, Navy, Ivory, and Greenery
Cake: Lenjo Bakes
Bride's Attire: Taylor's Bridal
DJ: Party Rescue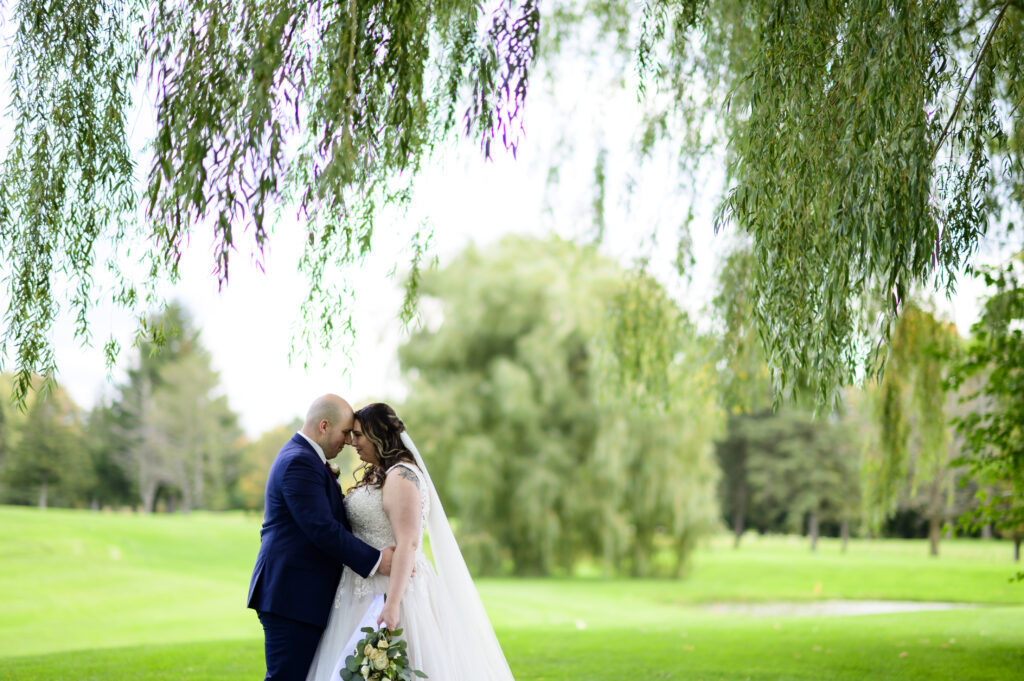 More Real Wedding Stories at theweddingring.ca
FIND OUT MORE ABOUT SPIRITS INTRIGUED PHOTOGRAPHY | To speak with Spirits Intrigued Photography about your wedding options, you can reach them using the form below.