WEDDING DATE: September 3rd, 2021
LOCATION: Whistle Bear Golf Club (www.whistlebear.ca) Cambridge, ON
PHOTOGRAPHY: Sandra Monaco Photography (www.sandramonacophoto.com) Kitchener, ON "We are SO grateful for Sandra and cannot express our appreciation and love for her enough. Our friends and wedding party can't stop talking about how great Sandra was – she has that effect on the people around her. Sandra is the perfect match for couples looking for an easy-going, fun, and talented photographer (she's also well-organized, willing to take charge, and an absolute blessing to have with you on your wedding day)." – J
GUEST #: 90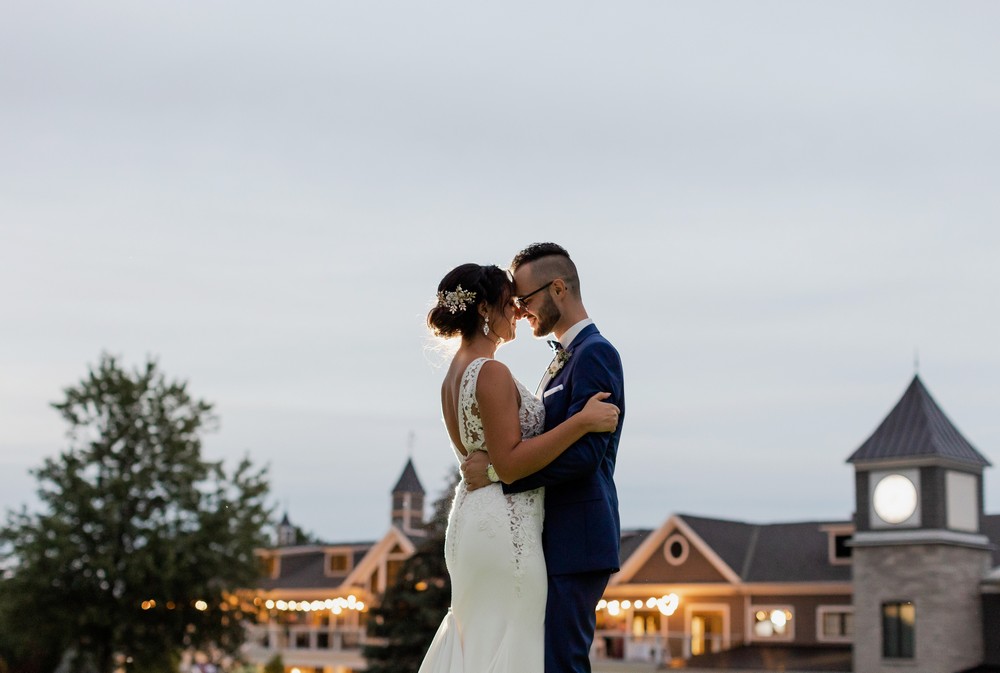 COLOUR PALETTE: "We wanted white, elegant, minimalist wedding décor so that we could highlight the natural beauty of our florals and the venue. Since we postponed from June 2020 to September 2021, we had extra time and budget to perfect our décor and vision! We wanted our florals to be central to our décor, with asymmetrical, flowing, and natural greenery throughout the ceremony and reception." – J
BRIDE ATTIRE: The Modern Bride (www.tmodernbride.com) Guelph, ON
GROOM + GROOMSMEN ATTIRE: 4 Men United (www.4menunited.com) Woodbridge, ON
BRIDESMAID ATTIRE: David's Bridal (www.davidsbridal.ca) Cambridge, ON
HAIR & MAKEUP: AlyCat Hair and Makeup (www.alycat.ca) London, ON
DJ: 586 Event Group (www.586eventgroup.com) Kitchener, ON
CAKE: Wellington Cakes (www.wellingtoncakes.ca) Guelph, ON
FLORAL: Peony House Floral Studio (www.peonyhousefloral.com) Cambridge, ON
LIMO: Brentwood Livery (♥) (www.brentwoodlivery.ca) Kitchener, ON
OFFICIANT: Ian Campbell (www.iancampbellofficiant.ca) Guelph, ON
VIDEOGRAPHER: Chelsea Scherer (www.chelseascherervideo.com) Waterloo, ON
TELL US YOUR STORY: "We met by chance through a work connection one day when my manager had to leave because his wife went into labour. I was his replacement and that was the day we met. We started dating only a couple of weeks after that and have been together for more than six years. I am a civil engineer and Dylan is a marketer, and together we also run a business called Julianna Candle Co. making luxury, natural soy wax candles. It's been a fun journey together in life and learning how to run our own business, which started as a hobby and has turned into something much larger and more impactful. Our wedding story is like many others who planned to get married in 2020 and 2021 – the less-than-fun decision of going forward with a small, intimate wedding, postponing in hopes of a better day ahead or outright canceling until sometime in the future.
We were very fortunate with the timing of our wedding (June 2020) and the initial social gathering restrictions that came in mid-March 2020. We were just getting into final detail planning and starting to receive RSVPs for the wedding when we started the conversation with Whistle Bear about changing our date. We knew that going forward with a small, intimate wedding wasn't what either of us had envisioned for our wedding day, so the decision to postpone was tough but rather straightforward. Thankfully, we were able to coordinate with all of our amazing vendors to keep them for our new wedding date, which also happened to be on the same weekend that we met six years earlier. There was also a thunderstorm on our June 2020 wedding date and we had perfect, beautiful weather on our actual wedding date!
Another unplanned benefit of postponing, we were able to increase our floral budget and hire a videographer since our guest count was being reduced from 220 to 100. While we wish we could have had everyone there to celebrate with us, we are very grateful and happy with how the additional florals turned out and absolutely LOVE our wedding video." – J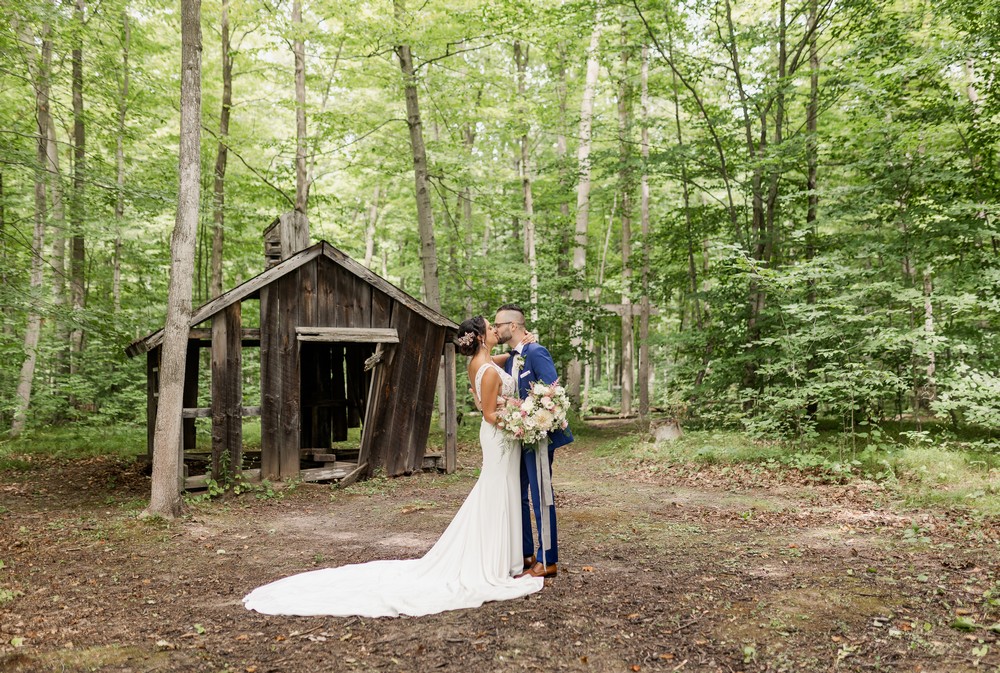 Featured in the Spring/Summer 2022 edition of The Wedding Ring Magazine
FIND OUT MORE ABOUT SANDRA MONACO PHOTOGRAPHY | To speak with Sandra Monaco Photography about your wedding options, you can reach them using the form below.