WEDDING DATE: October 9th, 2021
LOCATION: Three Bridges Event Centre (www.bingemans.com/threebridgesevents) St. Jacob's, ON
PHOTOGRAPHY: Spirits Intrigued Photography (♥) (www.sipimage.com) Kitchener, ON "We met Alex at The Wedding Ring Expo. Alex has captured all of our special moments.. From our engagement photos, to maternity and now our wedding day. It has been an absolute pleasure working with him and having him capture our most precious moments. We truly wouldn't want anyone else." – M&R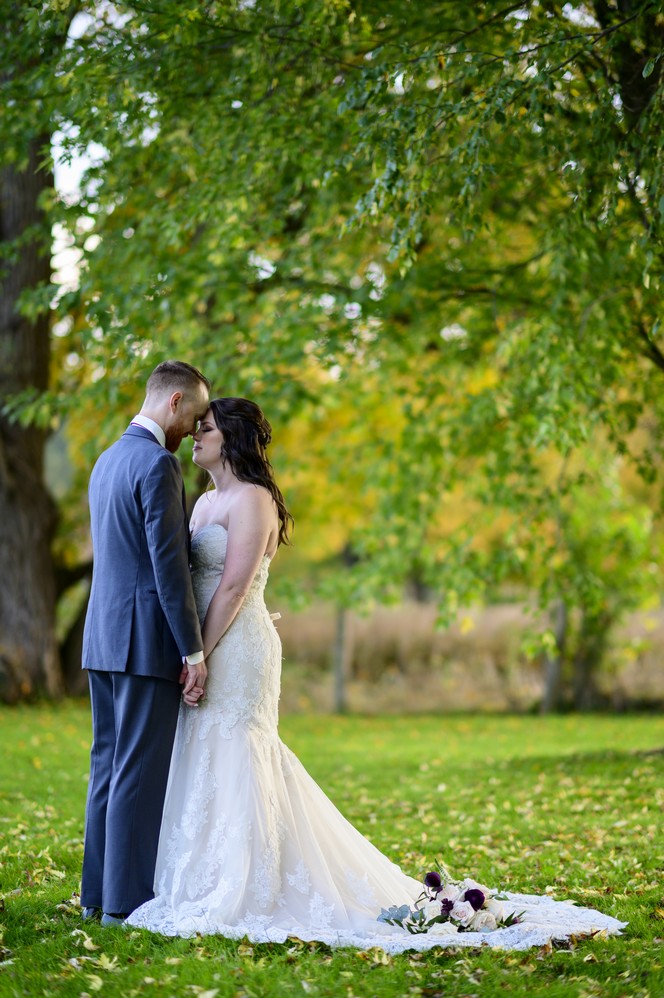 GUEST #: 55
COLOUR PALETTE: Plum purple and grey
BRIDE ATTIRE: Ballett's Bridal (www.balletts.com) Kitchener, ON
GROOM, GROOMSMEN + BRIDESMEN ATTIRE: Moores Clothing for Men (♥) (www.moores.com) Kitchener, ON
BRIDESMAID ATTIRE: David's Bridal (www.davidsbridal.ca) Cambridge, ON
HAIR: Amanda Weldon Hairstyling (@amanda_weldon_hairstyling) Kitchener, ON
MAKEUP: Beauty by Guccissima (@guccissima) Kitchener, ON
DJ: Dwayne Loughlean
DÉCOR/FLORAL: "Floral was done by a family friend Deb, and all décor I purchased from a buy & sell Facebook page or had made" – M
CAKE: Made by bride's friend Laura
TELL US YOUR STORY: "Our story officially began on October 9th, 2011, when Russel asked me to be his girlfriend. During our relationship, we both went through our own highs and lows, while always being there for one another. We have been through me choosing my career as a Registered Respiratory Therapist and Russel changing his career from Chef to Welder, but throughout everything, we always continued to support each other. We bought our first house after being together for 6 years and shortly after that we purchased our first car. Our biggest adult purchases so far!
Russel and I have always had an incredible relationship. We both see each other as not only partners but best friends. We can and always have been able to be 100% ourselves with one another. There is never a dull moment with us. One of us is either laughing or making the other laugh. On our 7 year anniversary Russel had planned for his brother to take anniversary photos at the Huron Natural Area but little did I know it was actually a surprise engagement shoot. On October 9, 2018, Russel asked me to be his wife. We had originally planned to get married on October 9, 2020 (our 9 year anniversary) but with all things COVID we decided to postpone it for a year. During the year that we postponed, we found out that we were pregnant and that we were having a baby girl! Our beautiful daughter Lillian Rose was born in August, just in time to be the flower girl at our wedding.
Russel and I are a couple that is not conventional, and our wedding party is aligned with this. My brother Brendan was my Man of Honour, and my Bridesmaid/Bridesman were friends Sara and Ian. Our lives together began on October 9, 2011, and the 3 of us officially became a family on October 9, 2021. We were 10 years in the making! Aside from the day our daughter was born, October 9th will always be the best day, our day." – M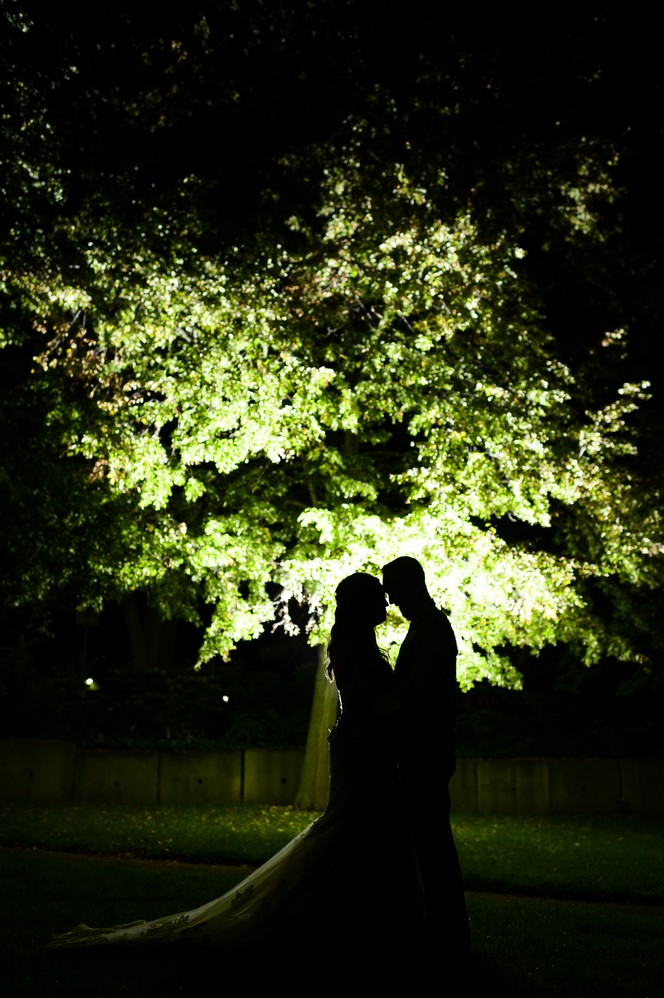 Featured in the Spring/Summer 2022 edition of The Wedding Ring Magazine
FIND OUT MORE ABOUT SPIRITS INTRIGUED PHOTOGRAPHY | To speak with Spirits Intrigued Photography about your wedding options, you can reach them using the form below.