EXPERT TIP BY: Collins Clothiers (♥) (www.collinsclothiers.com) London, ON
While many wedding checklists leave selecting your suit or tuxedo styles and colours closer to the big day, it is important to not leave it to the last minute to ensure you achieve your wedding vision.
SUIT OR TUXEDO? One of the beginning decisions will be whether you want a casual look, suit, or tuxedo. We are often asked what the key difference is between a suit and a tuxedo? Traditionally a tuxedo has some extra detailing on the lapels, pocket jetting, and fabric-covered buttons. While suits have the same material as the jacket on the lapel and pockets and usually plastic buttons.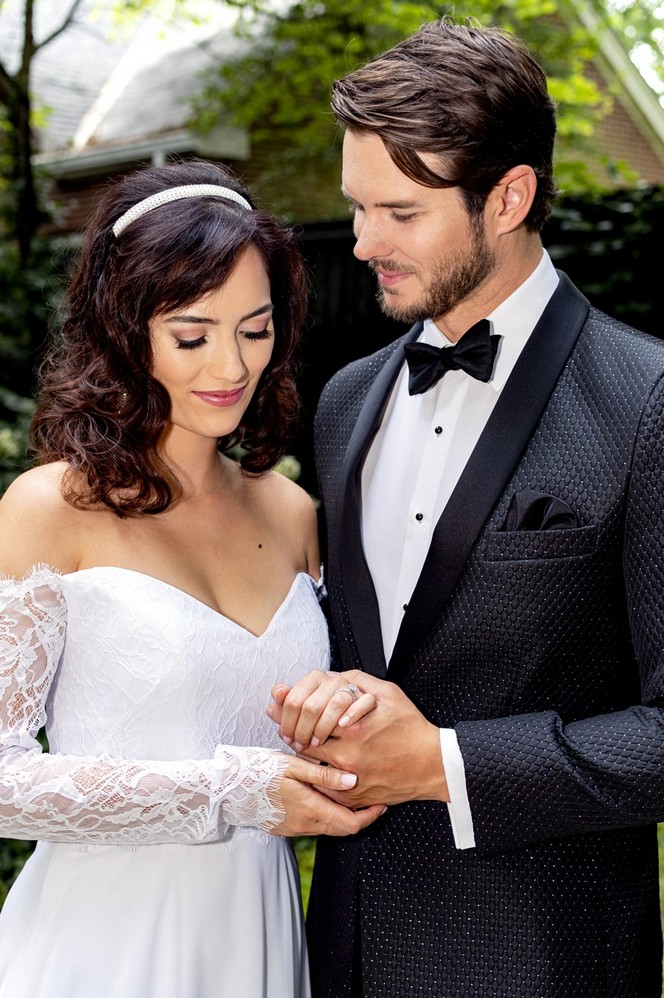 RENT OR PURCHASE? Your next choice will be whether you want to rent or purchase your wedding attire. Purchasing a tuxedo is not always pocket friendly and does not have as much of a versatile use as it once did. At Collins Clothiers, whether you wish to rent a suit or tuxedo the pricing will be the same. All of our full rental packages include everything you will need from head to toe – jacket, pants, shirt, vest, tie/bowtie, suspenders, pocket square, cufflinks, and shoes. Rentals are all fit exactly to each wearer, which can really cut down on the alterations cost of a purchased set. However, we understand that each person in your party may have a different opinion on renting or buying, so Collins Clothiers has an exclusive suit program that allows each wedding party member to make their own decision about whether they would like to rent or purchase the exact same outfit and comes in an incredible size range from 2-72!
TIPS
Start shopping for your wedding day suit or tuxedo at least six months ahead of your wedding date.
At the initial consultation have only you and your fiancé present.
Let the couple getting married stand out from the wedding party (i.e. a different coloured shirt, tie, bow tie, or pocket
square!)
Bring a swatch to your consultation of any and every colour you want to match. (or any Pinterest photos you want to
emulate!)
Try on your suit when you pick it up before leaving the store, making sure everything fits how you envisioned.
QUESTIONS TO ASK:
Do you offer both suit/tuxedo rentals and purchases?
Can you match my dress colour (or wedding theme)?
What is the size range for this style?
Are alterations included in the price?
Do you have multiple locations or how can you accommodate my party members from out of town?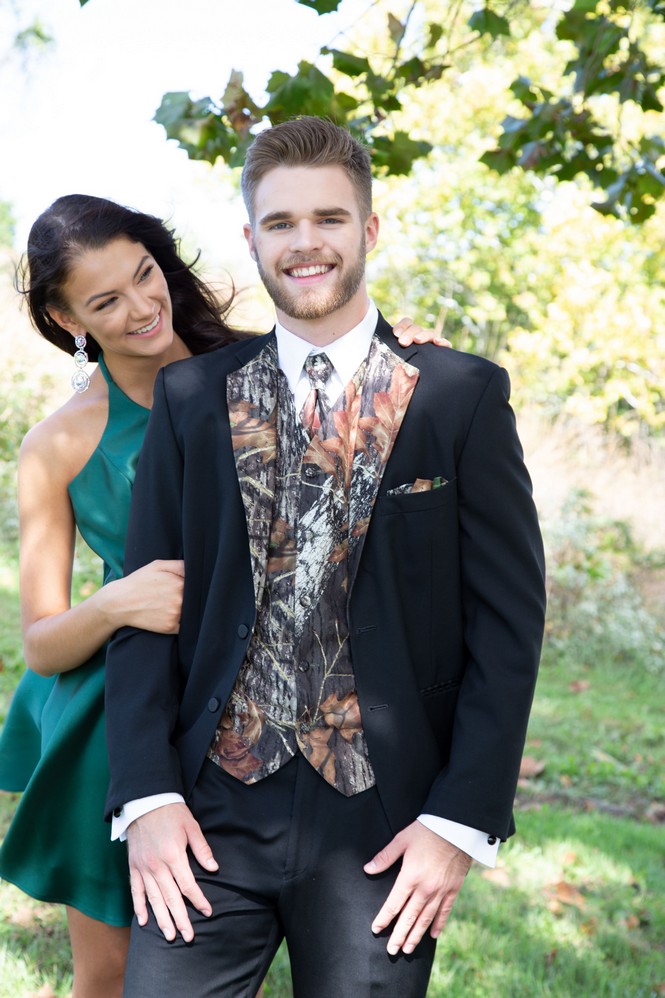 ABOUT COLLINS CLOTHIERS: At Collins, we take pride in knowing the quality of our menswear far exceeds expectations. From formal to everyday apparel, we provide high-end menswear for every budget. We are a fully owned and operated family business and have been since our start in 1965. The Collins Family is involved in the day-to-day running of the company while working to maintain and exceed the high standards that our clients have come to enjoy. Having built an outstanding reputation in tuxedo rentals, we now have carried that forward by expanding into casual apparel and accessories. Just like our tuxedos, we provide contemporary styles that stand out. Collins Clothiers -the world of timeless elegance and luxurious fabrics… today and tomorrow.
Featured in the Spring/Summer 2022 edition of The Wedding Ring Magazine
FIND OUT MORE ABOUT COLLINS CLOTHIERS | To speak with Collins Clothiers about your wedding options, you can reach them using the form below.