Expert Tip by Daisy Oliveira, Danny's Wine and Beer Supplies (www.dannyswineandbeer.com) | Photos courtesy of HRM Photography (www.hrmphotography.com)
All great wedding receptions have two things in common: a delicious food menu and a fantastic drinks list. After celebrating a wonderful day, people wish to make merry with a great selection of food and drinks. Therefore, in planning for this part, careful consideration of some factors becomes important.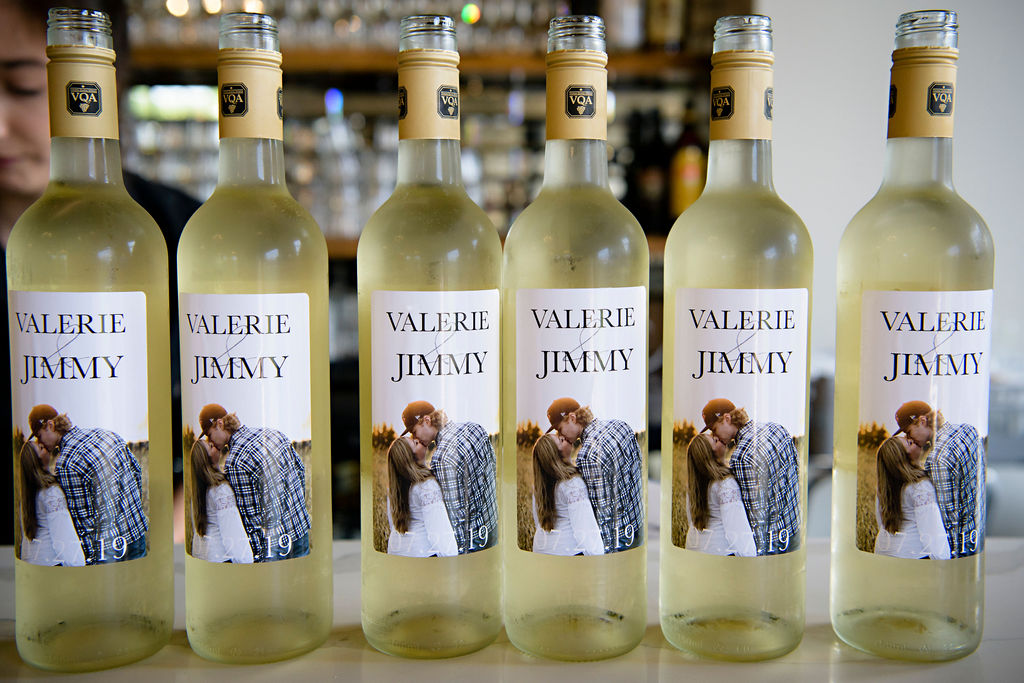 Here are some wedding beverage menu planning dos and don'ts that can guide you in preparing for this amazing part of the celebration.
Do's
Keep the wine list simple
When planning the wine list for your wedding, it's best to keep it simple. Choose one red, one white, and sparkling wine. The most popular varieties are Pinot Noir and Chardonnay since they are food-friendly.
If you want something simple yet fun, set up a no-host champagne bar with a variety of juices, bubbles, fresh fruit, and liqueurs. It's perfect for any time of the year, and guests can have a great time experimenting with the ingredients. You can also attach a sweet note for the attendees.
When it comes to serving beverages, creativity is the name of the game. Add a personal touch by rolling out pre-mixed signature cocktails or sangria. Better yet, make your own wine—there's no better way to show your love to your guests than by crafting your wedding wine.
To make things even more interesting, name your drinks with creative labels, such as Happily Ever After, Forever Couple, or First Kiss. In addition, color-coordinate your signature cocktail with your wedding's color motif.
Include non-alcoholic drinks in the mix
Your menu should also include non-alcoholic drinks for kids and guests that are not big on boozy beverages. Serve water along with craft sodas or sparkling ciders. For an outdoor summertime reception, root beer floats are easy to make and will be a hit with the children. Martinelli's cider is also festive for any occasion and suits all ages.
Tell your guests about it
Once you've put together the beverage menu, make sure your guests know about it. Most of the time, drinks aren't consumed because attendees aren't aware they're being offered. Be sure to display signage containing a list of what's available. In addition, consider putting descriptions, such as the cocktail's ingredients or a beer's flavor profile, under each item, especially for unfamiliar drinks.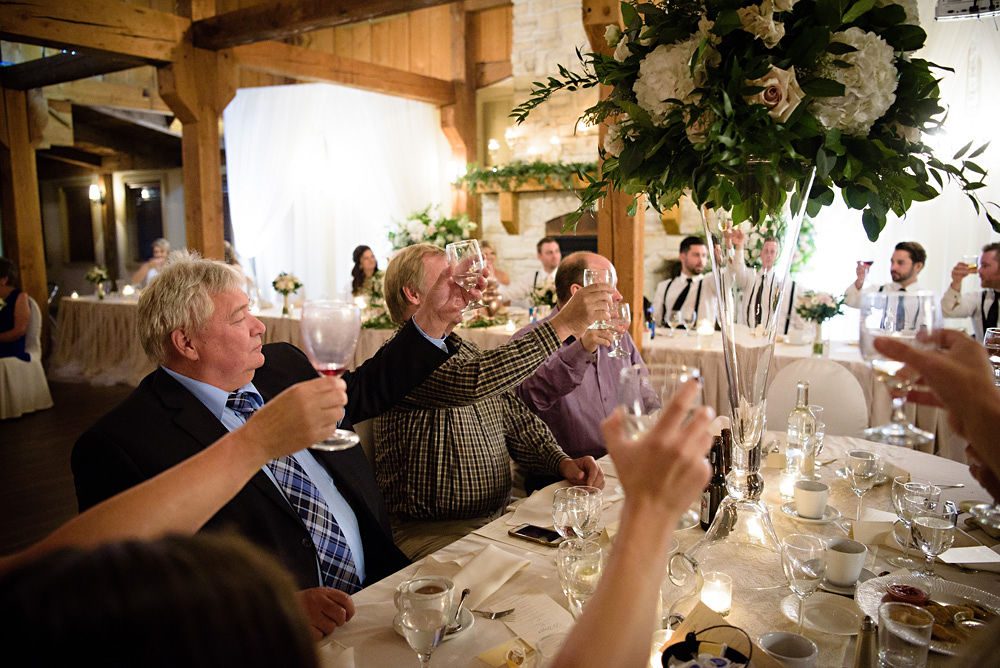 Don'ts
Don't try to plan your wedding beverage menu to meet every single attendee's preferences. The most practical thing to do is to buy drinks that fit your menu. Your guests will appreciate the food and wine pairing and be completely delighted.
Don't ignore taste-testing
Start sipping now to know which wines to pick. Many liquor stores offer free tasting, which is a great way to learn about the different types. Chardonnay and Merlot are the safest choices, as most people are familiar with them. White wine containing a bit of fruit, like Sauvignon Blanc, is always a crowd-pleaser. Lots of couples are placing orders for the delicious, medium-bodied red wine, too.
Don't leave out the standard combination
Your beverage selection should complement the food. The rule of thumb is that red wine goes with lamb, beef, and rich, hearty pasta dishes, while white accompanies fish and poultry. If your menu features an ethnic twist, consider wines that are traditionally paired with certain dishes. So, if you're serving sushi during cocktail hour, combining it with Japanese sake is the way to go.
Don't overlook the season
In deciding on your wedding beverages, factor in the time the reception will take place. If you're planning for an outdoor summer gathering, order an extra case of white wine. Your guests will drink more of it because it's lighter. Strawberry-pink rosé wines served chilled are also preferred for spring occasions. On the other hand, red wine is always appropriate during winter weddings.
Don't forget to enjoy yourself
This is the advice you should never forget. Your wedding is your special moment, your big day. It doesn't happen every day! Savor every minute and cherish the time you spend with your family and friends as you all celebrate a new chapter in your life.
Plan the best bar menu for your wedding reception
Planning the perfect bar menu for your wedding reception doesn't have to be difficult. Just remember to offer simple yet creative beverage options for your guests, taking into account the general rules of pairing food and wine. This way, you all will have more fun while sharing something enjoyable during your special day.
FIND OUT MORE ABOUT DANNY'S WINE AND BEER SUPPLIES | To speak with Danny's Wine and Beer about your wedding options, you can reach them using the form below.