EXPERT TIP BY: Cyndee Lavoie, Picture Us Mirror Photobooth (♥) (pictureus.ca)
Are you planning your big day? Do you want to add something extra special and memorable to ensure your wedding is the talk of the town? If so, why not consider having a photo booth at your wedding? A great choice for any couple looking to create an unforgettable experience for their guests! Here are 10 reasons why you should consider having a photo booth at your wedding.
YOUR GUESTS WILL LOVE IT!
Photo booths are a great way to keep your guests entertained and excited throughout the night. A photo booth provides an engaging activity that encourages everyone to let loose, have fun, and make unforgettable memories.
CAPTURE SPECIAL MOMENTS
A wedding is full of special moments – from saying "I do" to dancing the night away. But these moments can easily slip away in an instant. With a photo booth, you can capture these special memories forever.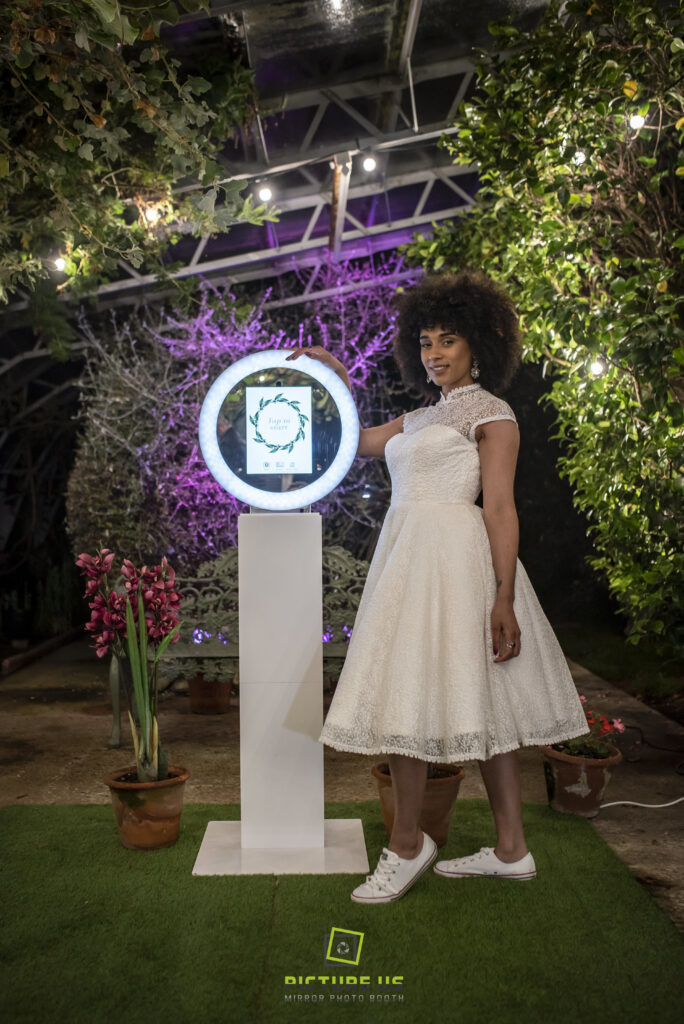 PERSONALIZE YOUR EXPERIENCE
One of the best things about having a photo booth at your wedding is the ability to customize it to fit your unique style and personality. You can choose from different backgrounds, props, and other options that will make sure your photos stand out from all the rest. From fun speech bubbles to wacky hats and sunglasses, you have endless possibilities for personalizing your experience.
AFFORDABLE KEEPSAKES
With a photo booth, you can still get beautiful, high-quality photos without breaking the bank. In addition, most photo booth companies will provide you with a USB drive or online access to all the pictures taken throughout the night, so you'll have plenty of fun memories to look back on for years to come.
UNIQUE AND MEMORABLE
Having a photo booth at your wedding will surely be an unforgettable experience for you and your guests. Everyone loves having fun in front of the camera – and what better way to remember the night than with some hilarious photos?! Plus, having a physical copy of the photos is an amazing keepsake for your guests that will last long after the party ends.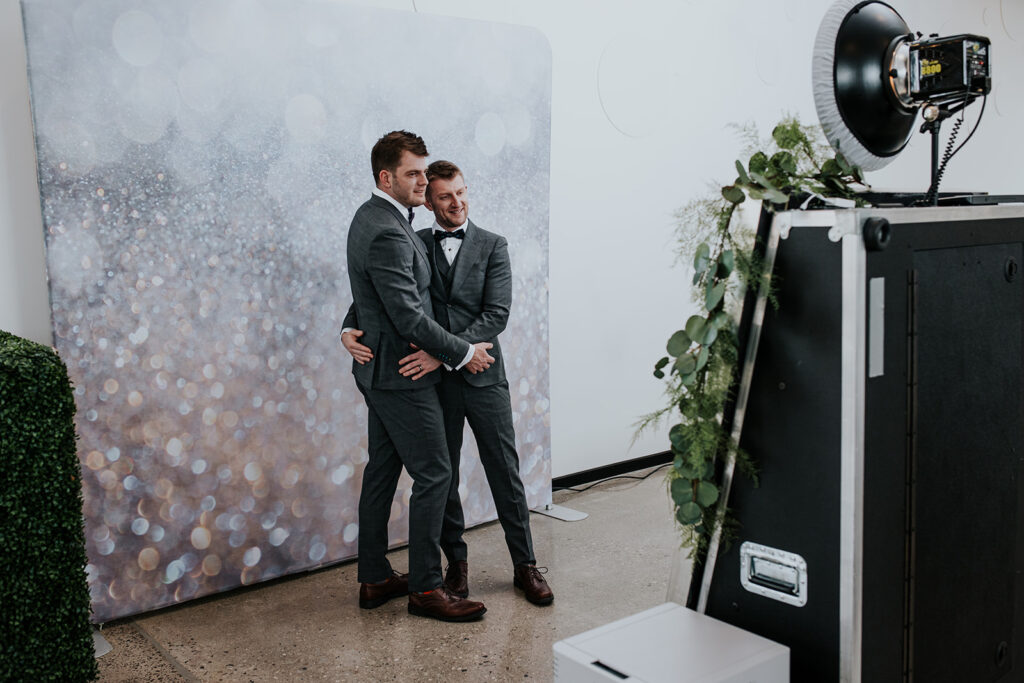 PERFECT FOR LARGE CROWDS
Not all photo booths are created equal. While photo booths are always fun, some photo booths are limited in size, limiting the number of people that can be in the photo. Other photos booths styles are more open concept allowing for larger groups to gather for a photo.
ENJOY VIDEO MESSAGING
Many photo booths now come with the option of video messaging. This is a great
way to capture heartfelt messages from your guests that you can look back on in years to come. You can even share these videos with friends and family who couldn't make it to the wedding.
ZERO WORK FOR YOU
Having a photo booth at your wedding means you don't have to worry about extra work
or stress on the day. Instead, you can simply leave it up to the professionals to do all the setup and tear-down while you focus on enjoying yourself and celebrating with your loved ones.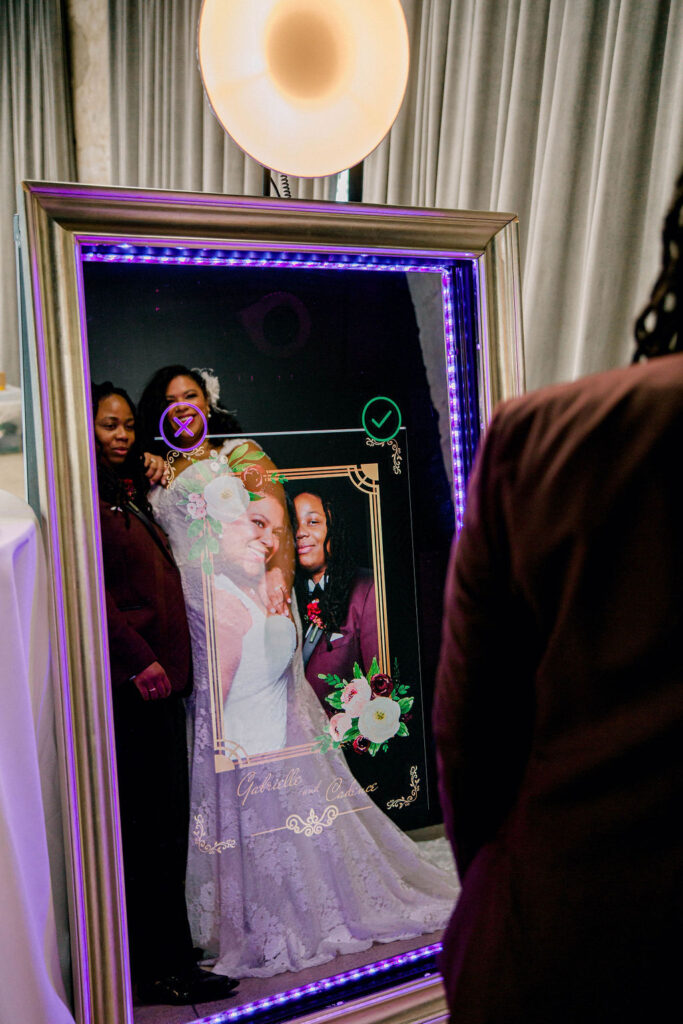 VARIETY OF BOOTH OPTIONS
Photo booths come in various shapes, and styles – so there's something for everyone! Whether you want a Mirror booth, 360, roaming style, or even a digital 'tiktok' booth, plenty of options are available. Booths can also be customized with fun animations or interactive photo and video effects. With so many choices, finding one that matches your unique style and budget will be easy.
SHARE WITH THE WORLD
It's easier than ever to share your photos and experiences with the world. Thanks to digital sharing from the photo booths, you can easily upload your pictures to Facebook or Instagram so everyone can join in the fun! In addition, your guests will love being able to instantly post their photos right after they take them – making for a truly unforgettable experience.
Having a photo booth at your wedding will bring lots of joy and create lasting memories. Not only does it provide entertainment for your guests, but it also allows you to capture special moments that you'll cherish forever. With all the fun props, options, and digital sharing capabilities, you can be sure that your guests will have an amazing time at your wedding!
ABOUT PICTURE US PHOTOBOOTH:
Picture Us Photobooth features the latest technology in interactive photography. Vibrant animations and voice guidance invite your guests to engage in a fun interactive 'selfie' experience.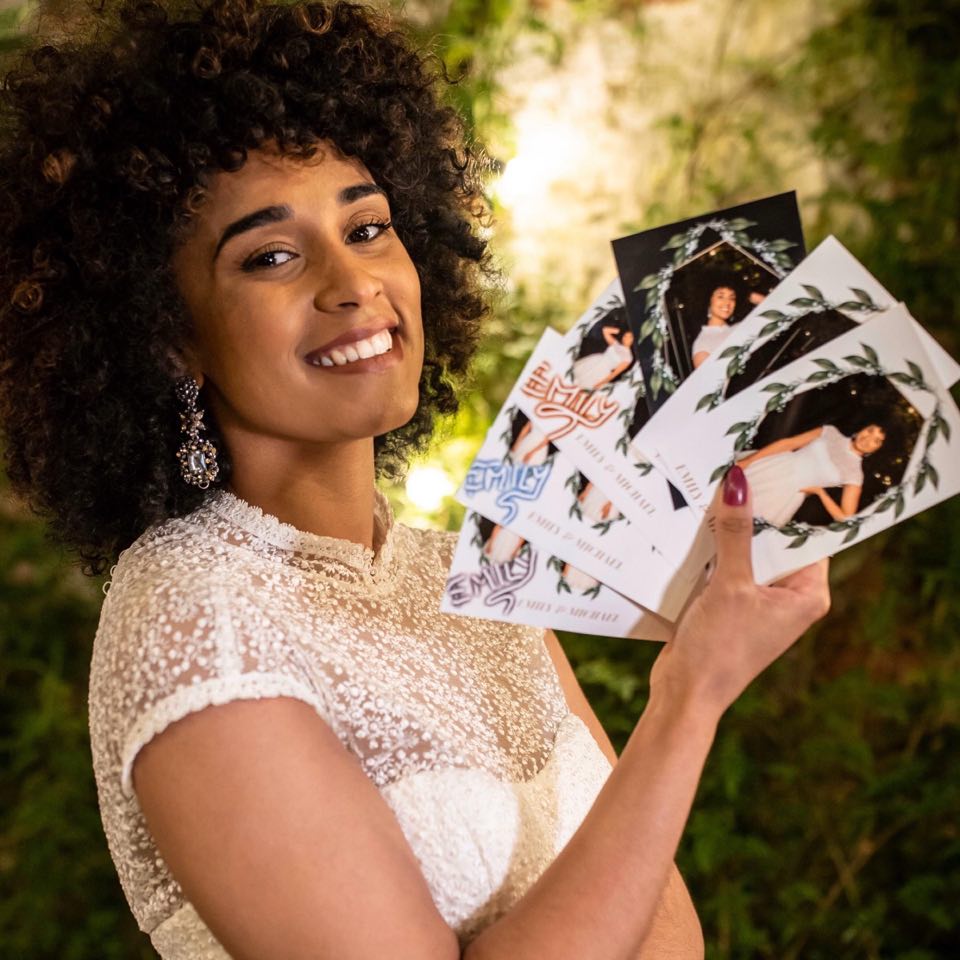 Featured in the Spring/Summer 2023 edition of The Wedding Ring Magazine
FIND OUT MORE ABOUT PICTURE US PHOTOBOOTH | To speak with Picture Us Photo Booth about your wedding options, you can reach them using the form below.