Wedding Trends Hot on the Horizon
FEATURE BY: Anne Warren & Kristen Sullivan, The Wedding Ring (theweddingring.ca)
We've done the research. We've talked to the pros. From décor and florals to fashion and fun, here are our favourite top 10 trends for 2023.
Vibrant Colours: FINALLY! After the last few years of muted blushes and ivories, we're thrilled to see a return of bold, vibrant colours. From attire to florals to décor accents, the return of colour is a feast for the eyes!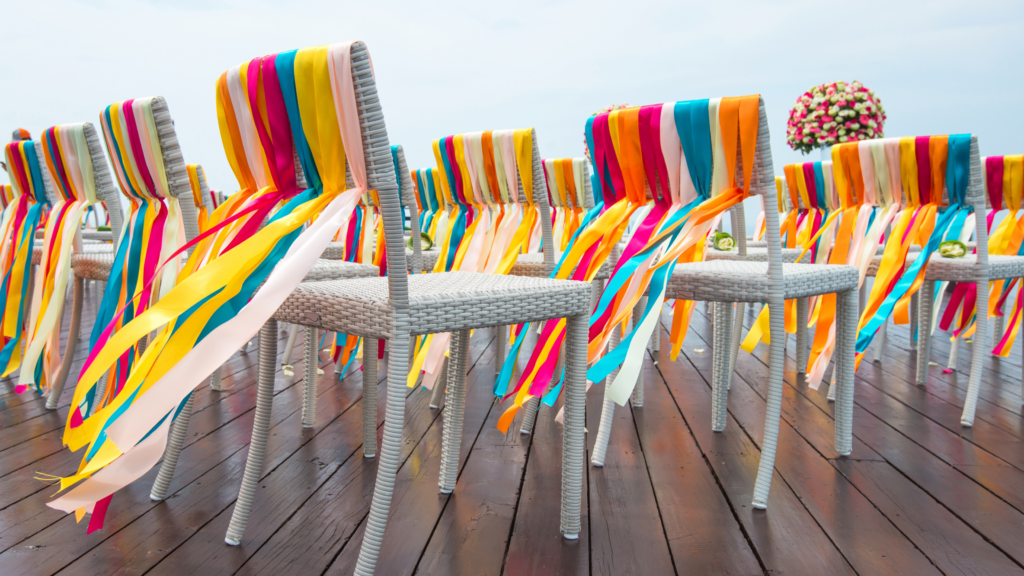 Retro is hot everywhere these days and now we're seeing it more in weddings as well. Boho has been a favourite retro wedding trend but why not take it a bit further and include a retro experience like driving off into the sunset in a Retroo VW Bug. Retro can be incorporated into décor elements, florals, and of course, fashion.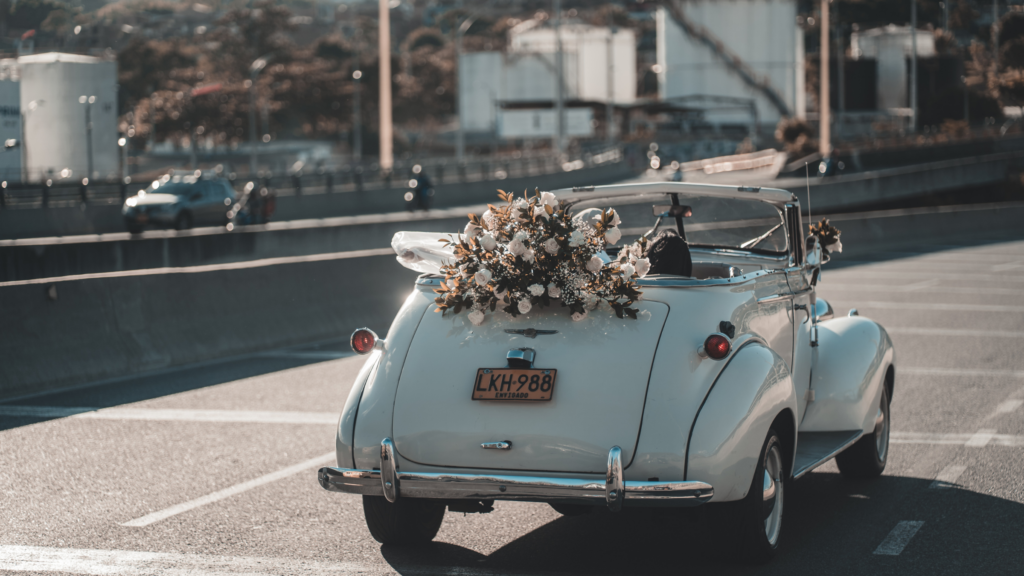 Pearls traditionally represent purity and innocence but have also come to symbolize a happy marriage. We're seeing a resurgence of pearls spread throughout wedding elements. Use pearls to embellish invitations, incorporate in attire with accents on veils, belts, and headpieces as well as on gowns for both brides and maids, accent florals, and décor.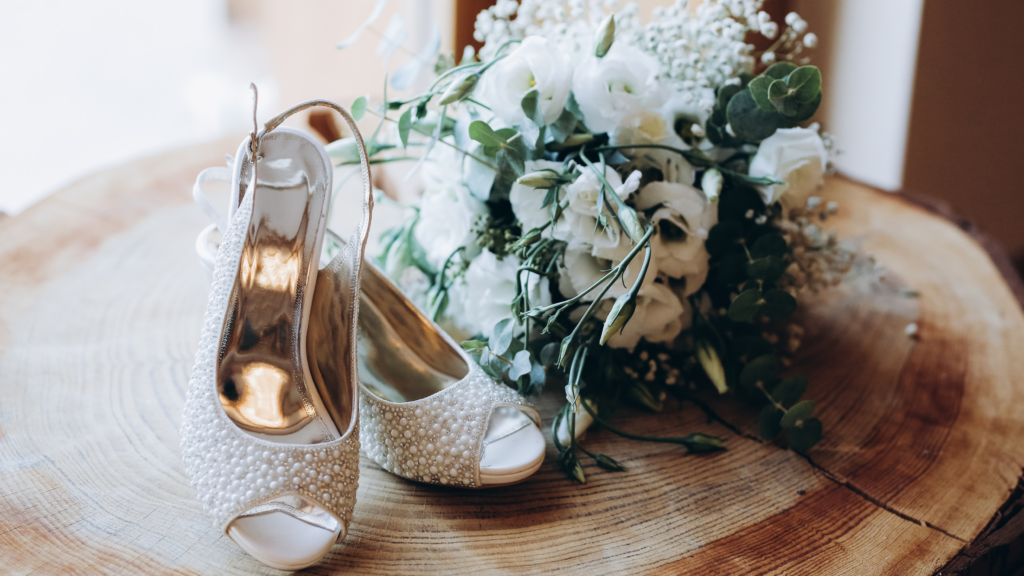 We love Mirror Elements to enhance either a modern or vintage wedding theme. Mirrors can be placed under table centerpieces or settings to reflect candlelight, to greet guests with seating charts and place settings, and glittering mirror balls over the dancefloor. Antique framed mirrors can be repurposed for signage and directions. Mirrors can be used as décor accents to reflect your wedding style.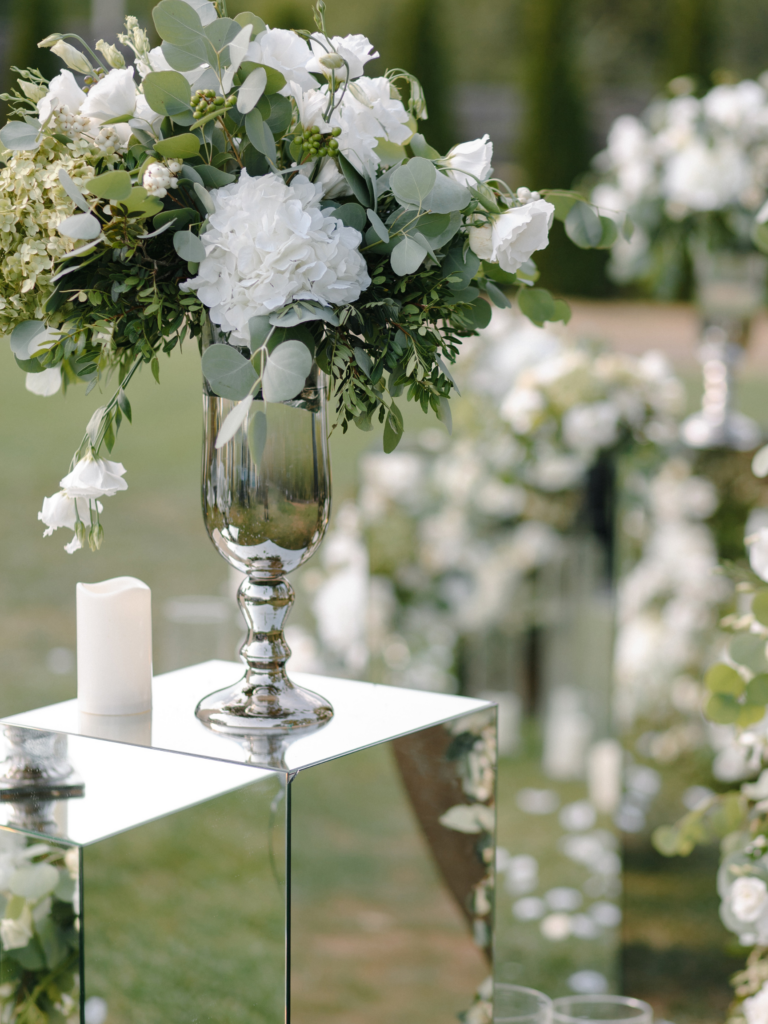 Weddings are no longer just a pretty day to sit back and watch. Now they're Experiential events to be enjoyed by everyone. Over the last few years, we've seen a shift from guests being witnesses at your wedding to active participants in your wedding. Of course, photo booths and live music are great ways to add to your guests' experience, but you can take it further and include an artist painting a scene at your reception (emilypaintsevents.com), group dances, lawn games, and more.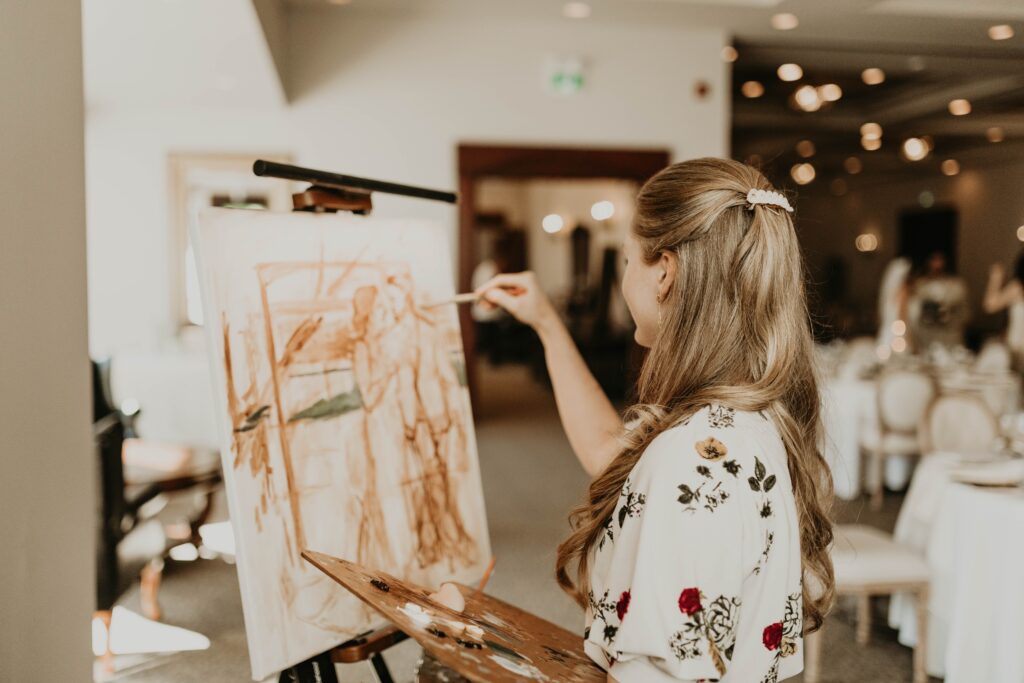 The latest floral trend that we adore is Grounded Arches. Arches, arbors, and backdrops are essential in creating a focal point to draw the eye and attention of guests during the ceremony. Couples are embracing the trend of the crescent-shaped floral arch that is low to the ground. These grounded arches can be personalized in almost any colour, theme, or floral design.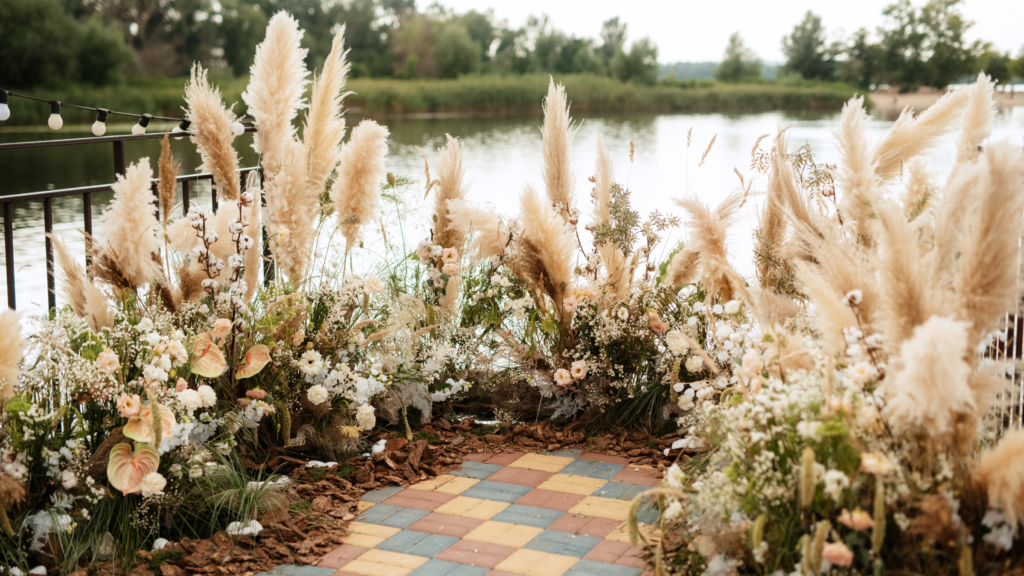 We think Treat Walls are going to be the must-have décor element for 2023 weddings. From champagne walls to candy or donuts, a treat wall is a wonderful way to welcome guests to your joyful day. Treat walls can be used for photo booth backdrops, for displaying photos, favours, and more.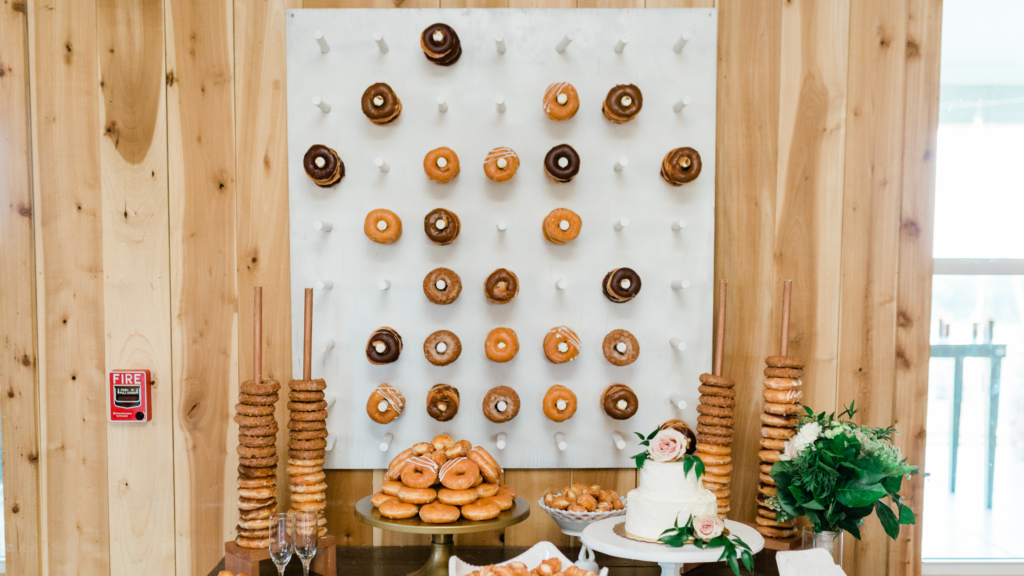 Prints are the new fav in weddings. They add a refreshing, colorful, and fun twist to your wedding, and can be used in many ways. From fashion to décor, to invitations and other key wedding elements, use prints to draw the eye with a dash of vibrancy and zest to your day.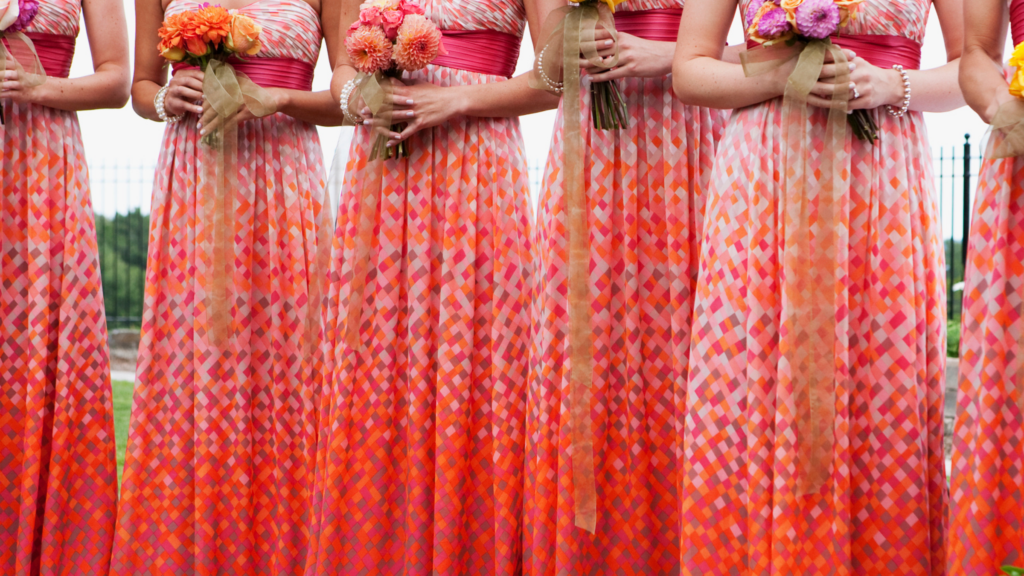 Dance Floor Decals are both a trend and a way to include other trends. A dance floor decal creates a visual statement often incorporating the couple's monogram. Take it a step further by adding a large print or vibrant colours.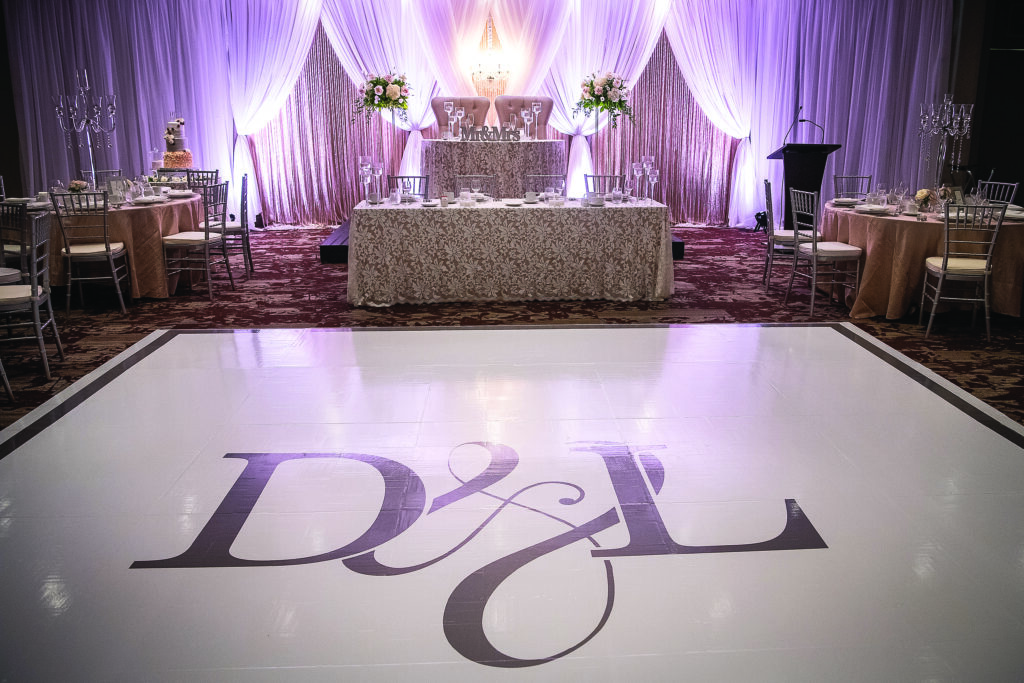 Never out of fashion, Sustainability is always our favourite trend. Whether you choose to rent décor items instead of buying, reduce your carbon footprint, or opt for anything and everything eco-friendly, we think taking care of our environment is always on trend!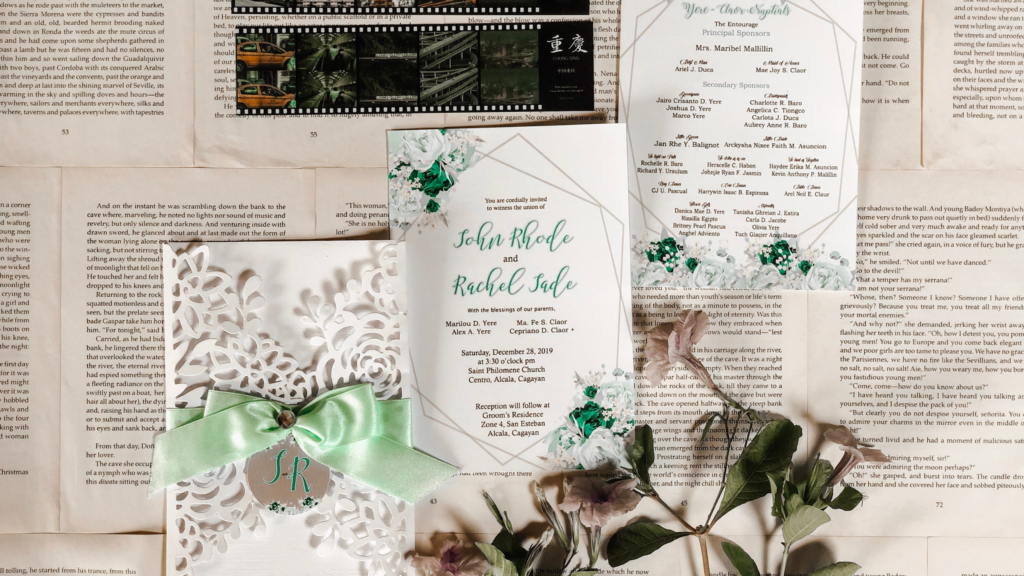 Find more inspiration at the Ring's Wedding Expo near you. See our full listing here