EXPERT TIP BY UNMISTAKABLY YOU (♥) (www.unmistakablyyou.com) London, ON
Congratulations—you're engaged! First, take a moment to soak up that just-said-yes bliss. This is one of the most exciting seasons of your life, after all, and you deserve to enjoy every second of it. The checklist is a comprehensive list of everything we could think of that you may need to do. We've sorted it into a timeline to help keep your planning on track and your stress low. Not all items will require your attention and should be skipped over.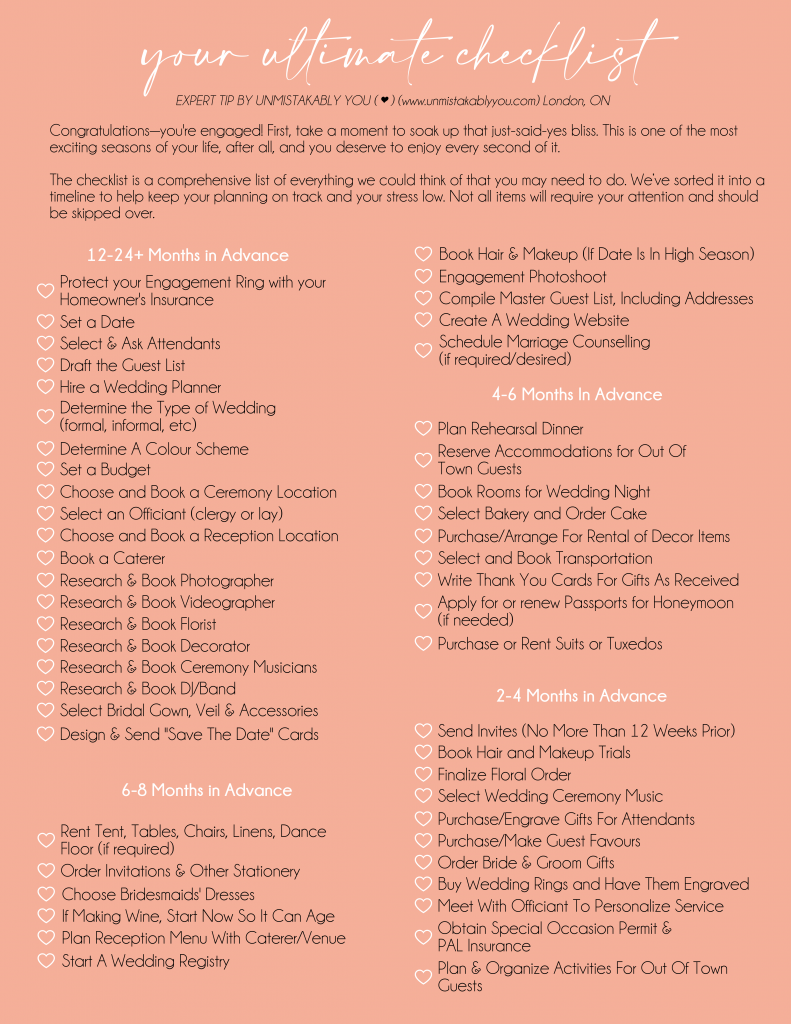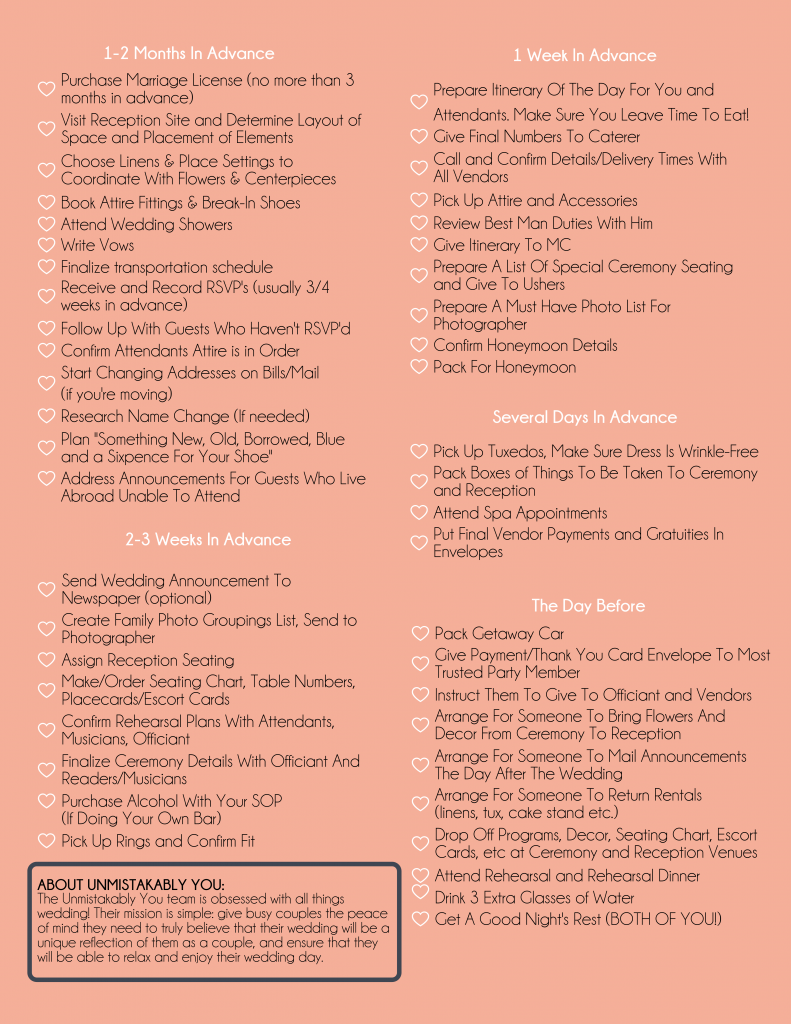 Featured in the Spring/Summer 2022 edition of The Wedding Ring Magazine
FIND OUT MORE ABOUT UNMISTAKABLY YOU | To speak with Unmistakably You about your wedding options, you can reach them using the form below.