DIY Wedding Cricut Projects is an expert tip.
Wedding season is on and restrictions are lifting. It's time to start thinking about fun and unique 2021 wedding projects for your big day. Seasoned DIYers know the magic you can make with a Cricut. But even newbies can create beautiful, personalized wedding decor.
Cricut is a smart material cutting machine that allows you to create personalized, professional-quality DIY projects quickly and easily. Each machine comes with access to a huge library of projects through the compatible Design Space software, and Members can experiment with their own custom designs for personalized projects that are both meaningful and professionally crafted. 
Here are some examples of easy, DIY Cricut wedding projects that any (and we mean any!) future bride or groom can create:
1. Cute and Custom Invitations — Made by You!
Your wedding is one of the most important days of your life surrounded by those you love the most. A handmade invitation for your guests is a beautiful way to infuse your theme and sentiment of just how special it is to have them join you on your big day. Personalize yours with cute invitations, response cards, and custom envelopes — all made super affordably, just with your Cricut.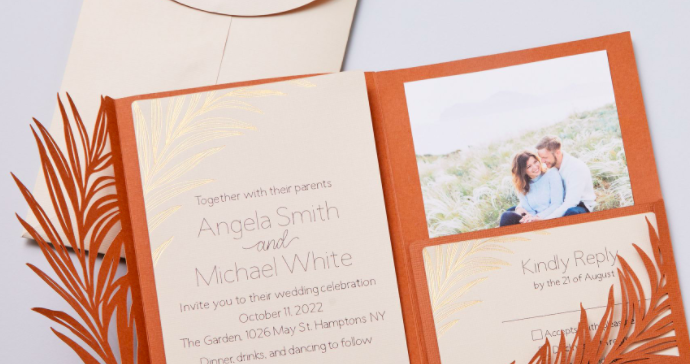 2. Easy as 1, 2, 3 Table Numbers
Impress your guests with a beautiful and inviting table display. Pairing well with candles, floral accents, and place settings, this Rustic Table Number takes less than 30 minutes to complete making it the perfect DIY addition for any bride looking to save in their budget!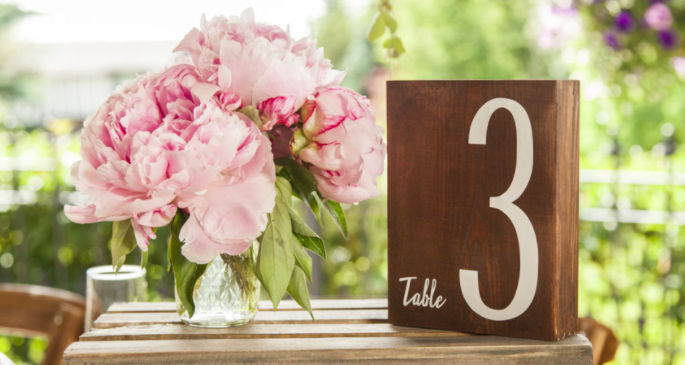 3. Say Thank You With Custom Party Favours
Your special day will be cherished forever by you and your guests! While we wish the festivities would never end, send your guests home with a customized, gold embellished greeting that really pops on these party favour bottles! You can easily personalize these further by having each guest's name on their bottle.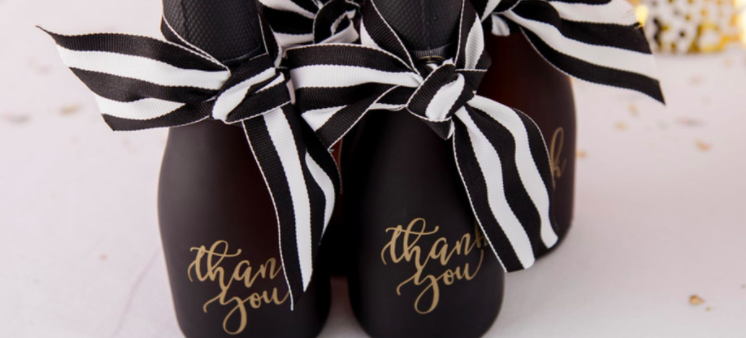 4. Simple and Stunning Handcrafted Menu
Memorable days often correlate with memorable meals! Your big day is no different especially with excitement buzzing around the venue and at each table. Impress your guests with a handmade rustic-themed menu card – made with love and care using your Cricut!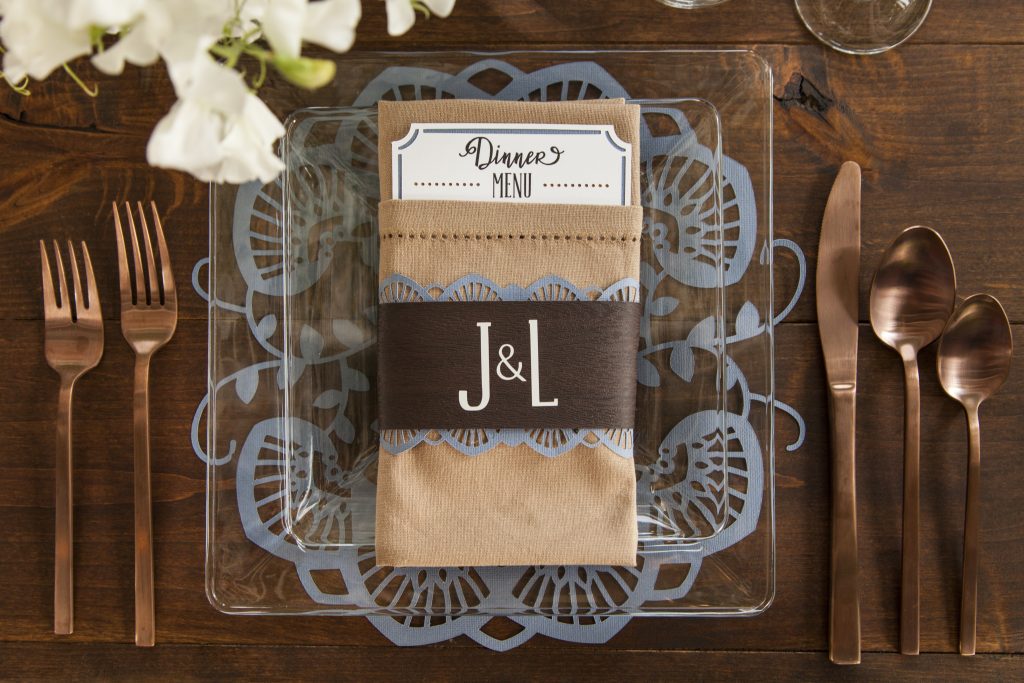 5. A Centerpiece Destined for Glowing Reviews
On a day to celebrate everything warm and glowing, there's nothing quite as inviting as a soft glow created by a handmade lantern centrepiece. Perfect for a small and intimate celebration, this Cricut project is simple yet stunning and can be completed in just 30 minutes.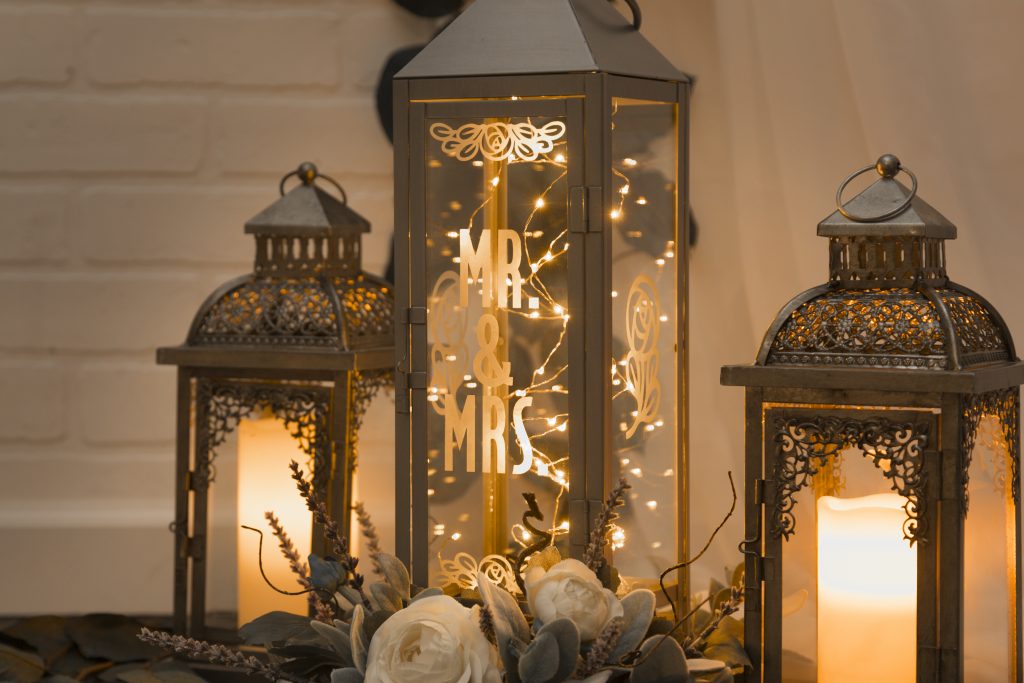 The Cricut Joy and Cricut Maker 3 are available for purchase online and across retailers like Walmart and Michaels stores nationwide.
Searching for more inspiration? Read DIY Wedding Flowers