Expert tip by Alex Boston, Paperlust (www.paperlust.co) | Photos courtesy of Paperlust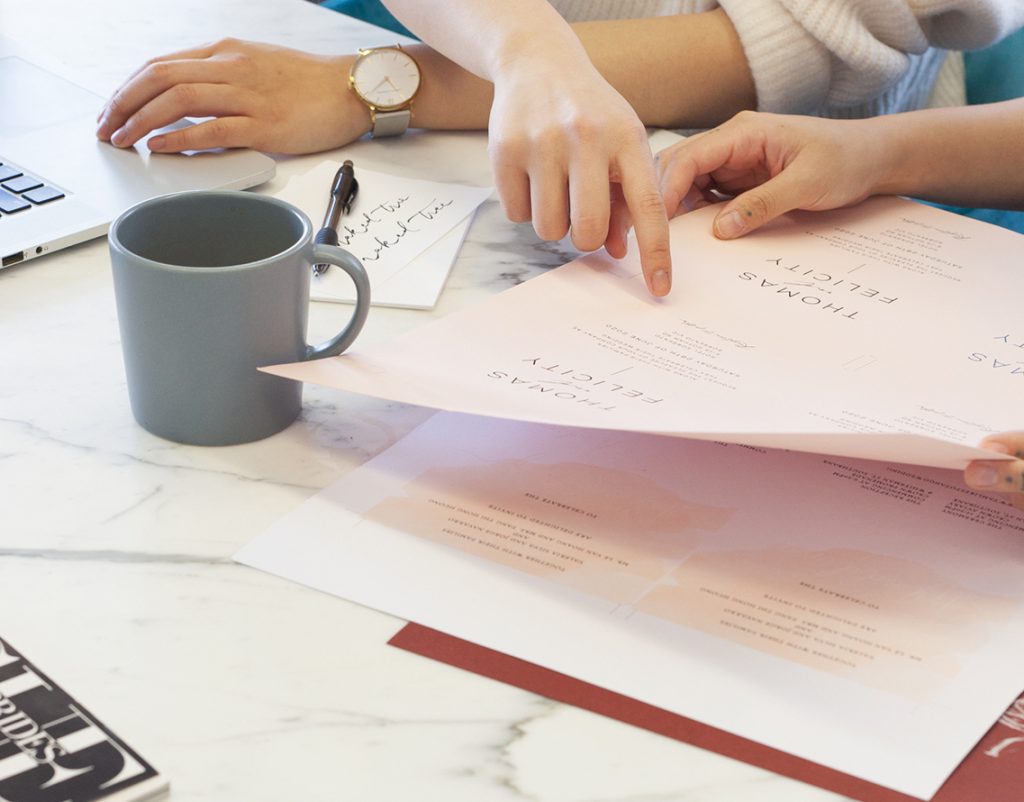 Designing your invitations can be one of the most exciting and personal pieces of the wedding planning process. While many choose the style of their wedding invitations based on personal preference, there is more than meets the eye when it comes to putting together the perfect invitation suite.
So what exactly is it that draws couples towards one style of wedding invitation over another?
What's trending
Everyone has colors and themes that they're naturally drawn to and with the influence of social media and wedding planning taking place on sites such as Pinterest, certain trends influence couples more than others.
In 2020, minimalistic styles such as simple black and white wedding invitations were very popular, as well as bohemian-inspired styles that featured lots of natural elements and colors such as beige and shades of orange like these wedding invitations below from Paperlust. When there is a trending style in the wedding world, these colors and patterns are sure to influence what a couple chooses, even if it's not something they would have originally chosen for themselves.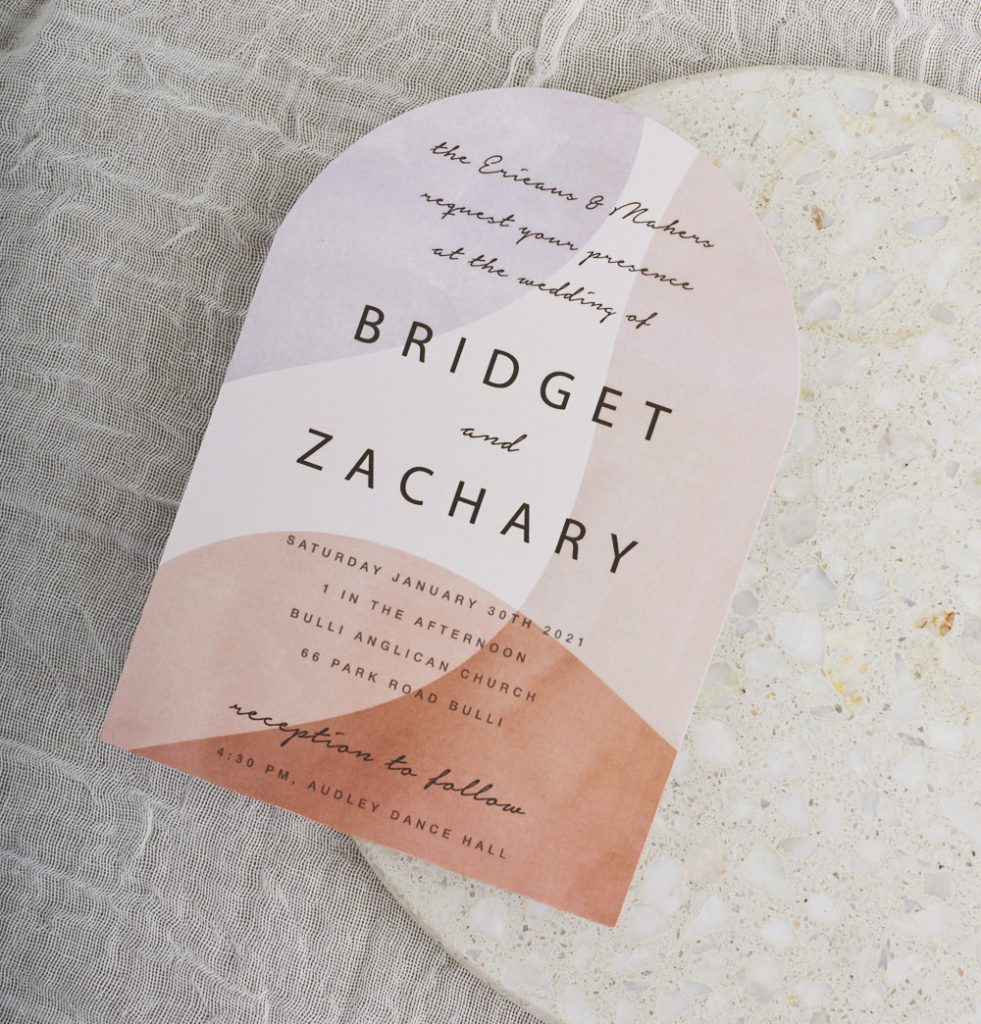 Location
The location of the wedding—specifically the venue—can inspire the style, colors, as well as any embellishments that a couple may add to their invitations.
If a couple's ceremony is taking place outdoors or in a garden setting, they may be inspired by the natural surrounding colors and choose something that features greens and blues with floral embellishments. A barn venue may call for a more rustic wedding invitation with lace-patterned laser-cut paper or bright sunflowers.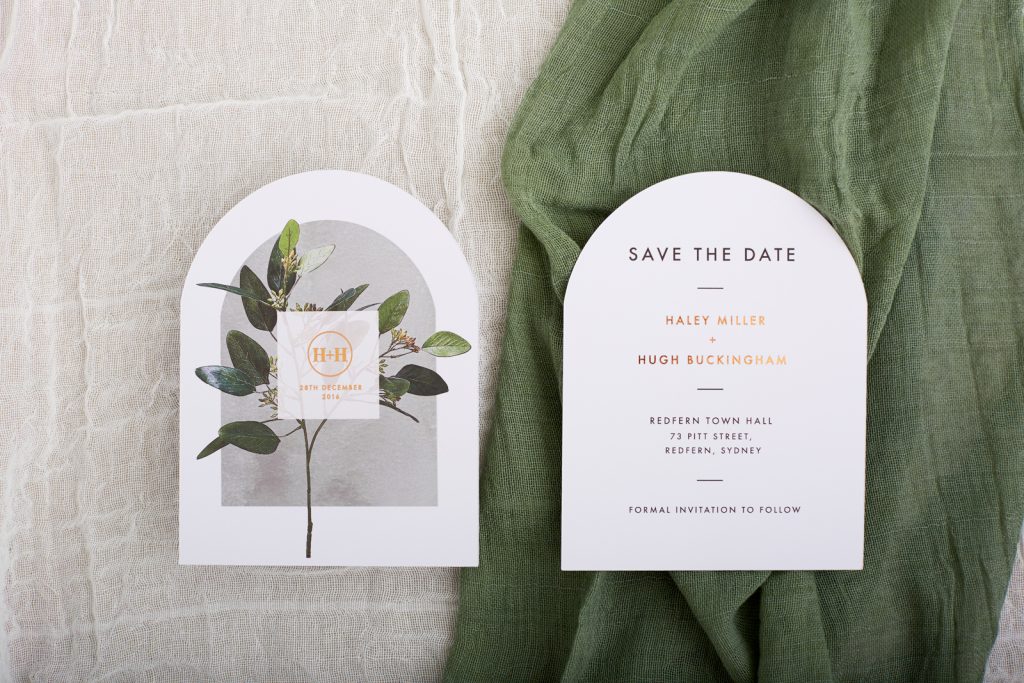 While the venue can provide great inspiration for the style or theme of the wedding, it can also give the couple the ability to stick to an invitation style that is a bit more minimal allowing the location to speak for itself.
The "why" in colors
Believe it or not, couples are drawn to colors based on psychology, not just personal preferences. While white might be great for invitations because it can be easily paired with other colors, couples may choose white as their main color for its clean and elegant style and its symbolization of new beginnings.
Here are a few other colors that draw couples in based on psychology:

Ivory/Champagne: These two colors are now being seen more than white when it comes to wedding decor, invitations, and even wedding dresses. They are both softer colors (unlike the stark feeling that white can give off) and are chosen by couples that are wanting a more high-end, luxe feel to their wedding.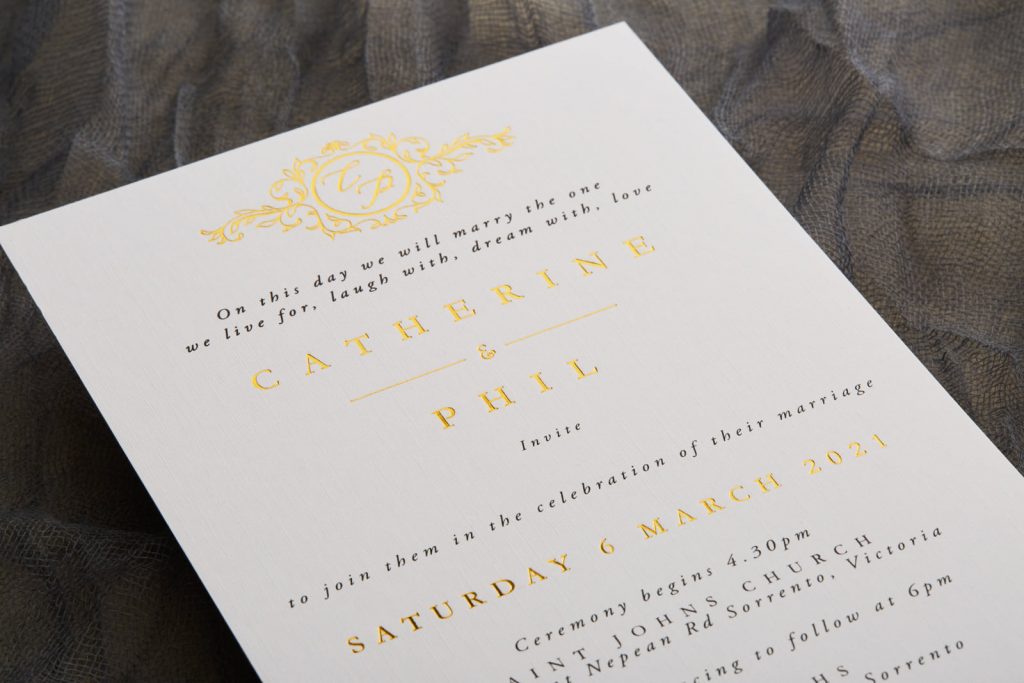 Orange/Gold: Orange is a color that is seen often in nature (leaves, flowers) and can give a warm, rustic feeling. Gold is a color that is used as embellishment on invitations (gold foiling) and is perfect for adding a glamorous vibe to otherwise minimal invitations.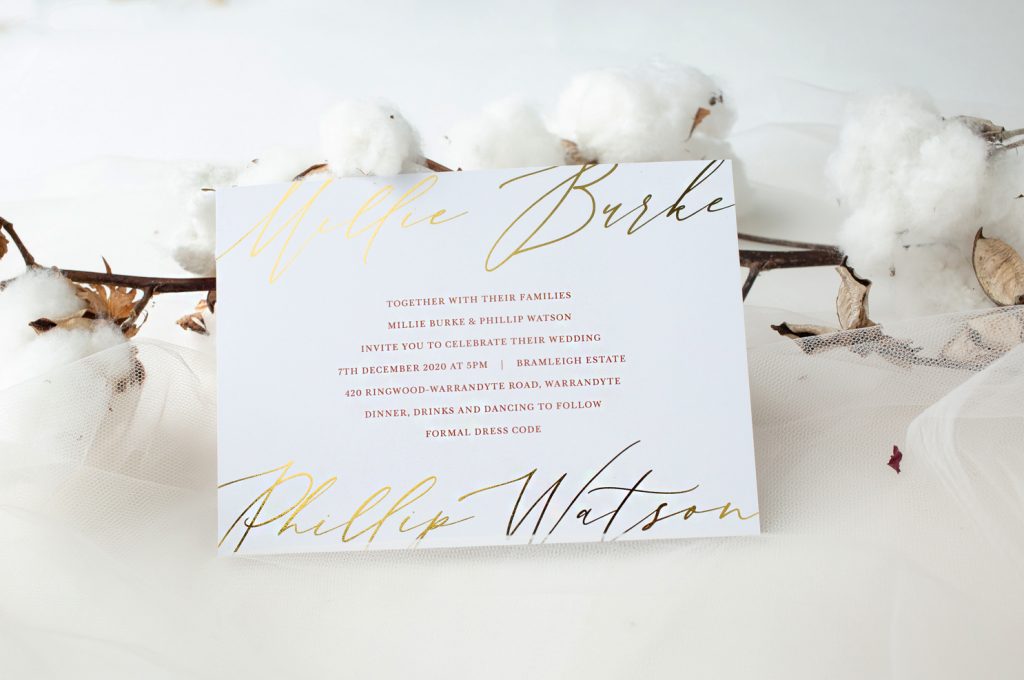 Navy/Black: These darker colors draw in couples that are looking for a very high-end, moody feel to their big day and convey a message of importance. These are two colors perfect for the wedding that is considered black-tie attire and also look great with added embellishments such as gold foil.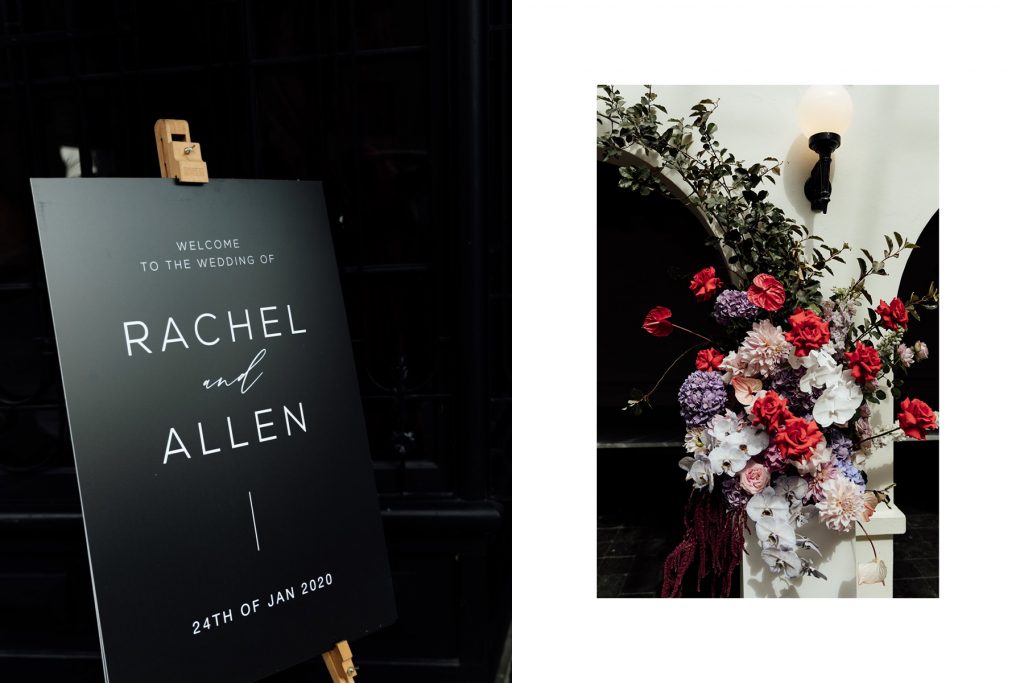 FIND OUT MORE ABOUT PAPERLUST | To speak with Paperlust about your wedding options, you can reach them using the form below