UNIQUE LIGHTING EXPERT TIP BY: Holly Sluiter, Fedora Media (fedoramedia.com)
So, you're looking through different wedding photos and wondering why backlit lighting effects look so jaw-droppingly gorgeous! You know the ones, the ones with really cool light behind the couple, and you want to have something dramatic like that for your wedding. Not sure where to start? Here are Fedora Media's top 5 tips.
CHOOSING THE RIGHT PHOTOGRAPHER: Choose a photographer that matches the style of what you are looking for. Make sure their portfolio reflects the style you want. Ask for sample images, specifically with unique lighting. Check that they have the right equipment and skills to do this type of photography. The best way to do this is to ask the photographer if they do 'off-camera flash' work. If they say yes, then they have the technical ability to create these images. If not, then you may want to speak to a few more photographers. 'Off-camera flash' just means that they will remove the flash from the top of the camera and place it in a different location creating the beautiful lighting that you are looking for.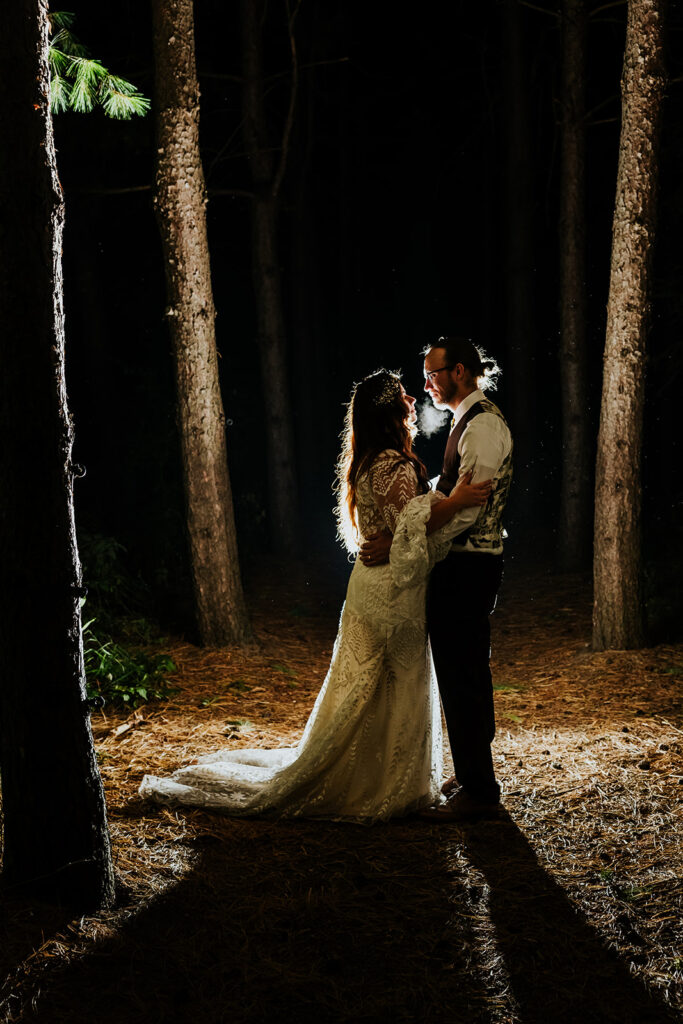 HAVE A LOCATION IN MIND: Take some time to think about how you would like these images to look. For example, if you want string lights in the background, make sure the venue or the photoshoot location has a spot on-site set up with your string lights before you get there. If not, is this an option you can have added on in time for your wedding photoshoot?
PLANNING THE PERFECT IMAGE: Once you have chosen a photographer, have a consultation with them to discuss what lighting effects you would like to do. It is important that they know this ahead of time so that they can be prepared and bring all the necessary equipment. Sharing sample images with your photographer is a great way to convey exactly what you are looking for. They may also have some great ideas for you once they know exactly what you want.
HOW TO FIT THIS INTO YOUR TIMELINE: Once you agree on the image concept, make sure your schedule has sufficient time on your wedding day to execute your photos. Remember, it's always a good idea to plan for more time than you need, just in case things are running late. For these types of images, you should budget about half an hour as they take time to set up and test the lighting. These are great photos to take in the evening between dinner courses.
HAVE A BLAST: Most importantly, have fun! These types of photos really come to life when you have the emotion and joy behind them. Treat it like a fun collaboration with your photographer, not just something to check off your to-do list. After all, the day is all about you, so enjoy it!
ABOUT FEDORA MEDIA: Fedora Media is a team of Ontario wedding experts, offering unique photo & video services. Based out of Cambridge, covering Southwestern ON, and love creating a narrative for your wedding that really reflects who you are, and what you love. Something that you can cherish and hang on your wall to share with your family and friends.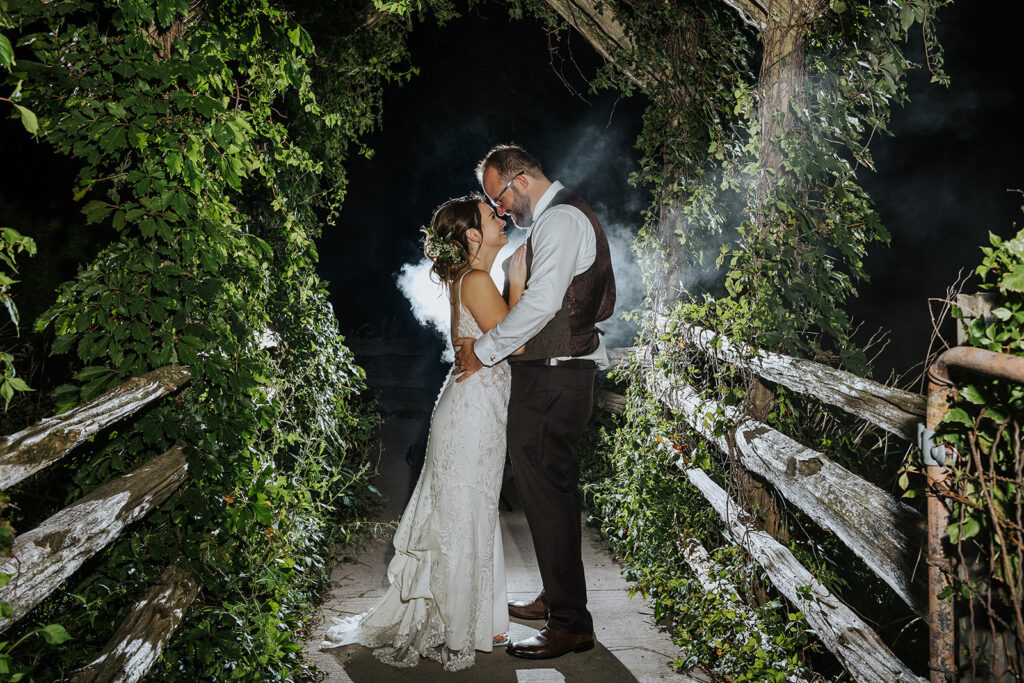 Featured in the Spring/Summer 2023 edition of The Wedding Ring Magazine
FIND OUT MORE ABOUT FEDORA MEDIA | To speak with Fedora Media about your wedding options, you can reach them using the form below.