Nearlywed: Jasmine Collins & Tim Gilroy
Photographer: Meghan Bond Photography (meghanbondphotography.com)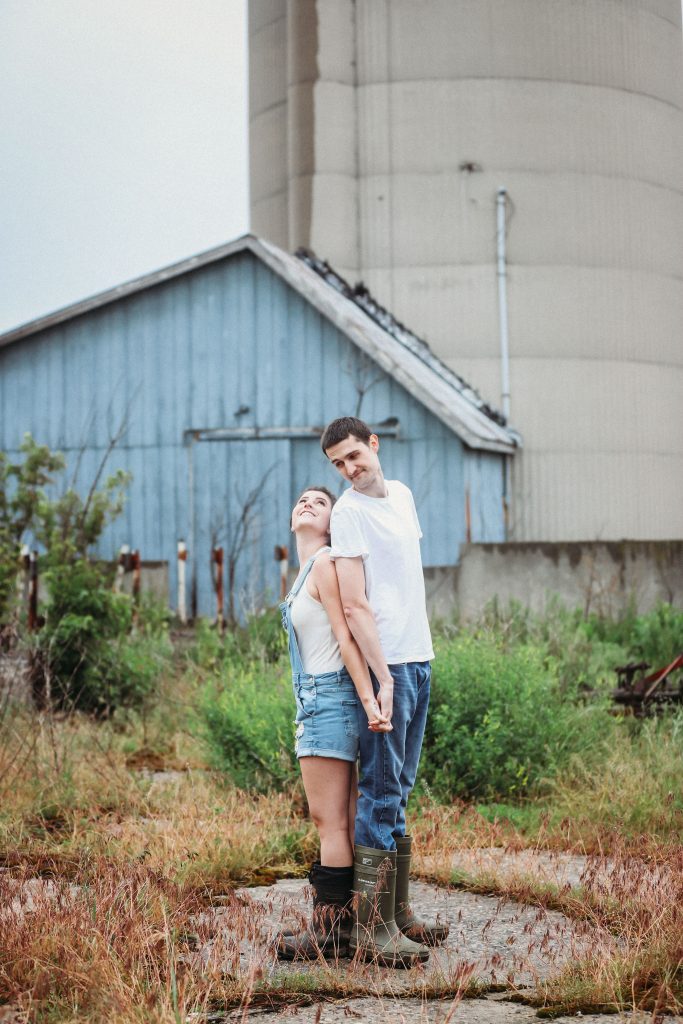 Tell us your story!: "June 20th, 2020, is our wedding day and although we have to push everything over to 2021 thanks to Covid-19, we are still having a "minimony" on the day.
June 20th is a very special day for us, and we will honour our 10 year anniversary by getting hitched! We will have our ceremony in my parent's backyard with both of our parents present (given current restrictions).
I plan on wearing my wedding dress and will do my own hair and make-up and my fiance will wear what he has at home (since his rental store is closed). My mom will likely be our 'photographer' for the afternoon, and we will have a zoom call running so my grandparents are able to watch the ceremony. We have also ordered a cake for just the two of us.
We will do a vow renewal ceremony and full reception to celebrate our love on Aug 7th, 2021.
While it is still difficult to accept after planning for 1.5 years and being together for 10 that it won't happen exactly as we dreamed, we will make the most out of what we can. Waiting another year after fully done planning will be hard but there are also so many little memories like the walk down the aisle with everyone looking at me, the speeches, the dancing, the music, the barn setting that I just couldn't give up. So we will do it all over again next year with all our family and friends. Our love deserves to be celebrated." – J&T