What to do when you can't dance is a guest post from Kaityln Pipe at Brussels Four Winds Barn
2020 has become a difficult year to plan a wedding! Not only is there a limit to the gathering sizes but also separate rules from each Health Unit governing those gatherings. In Huron Perth and most parts of Ontario, dancing is not allowed except the first traditional dances. Those dances include the first dance as a couple, the father-daughter, and mother-son dance. Outside of that, dancing is not allowed!
So what can you do to keep everyone engaged, having a good time, and enjoying themselves? Lately, I've been helping couples come up with alternatives. Something I am finding myself consistently asking them is: "When you go to a friend's house or campsite, are you dancing? Do you still have a good time? What type of things do you do during that time?" Helping couples brainstorm alternatives isn't too much of a challenge if they are open to it, there are many things they could do. Some ideas the couples and I have thought of are:
Finish The Song, which has been approved by our local health unit. The rules with this one would be that the mic would have to be wiped down after each person, and this would take place 6ft from the guests.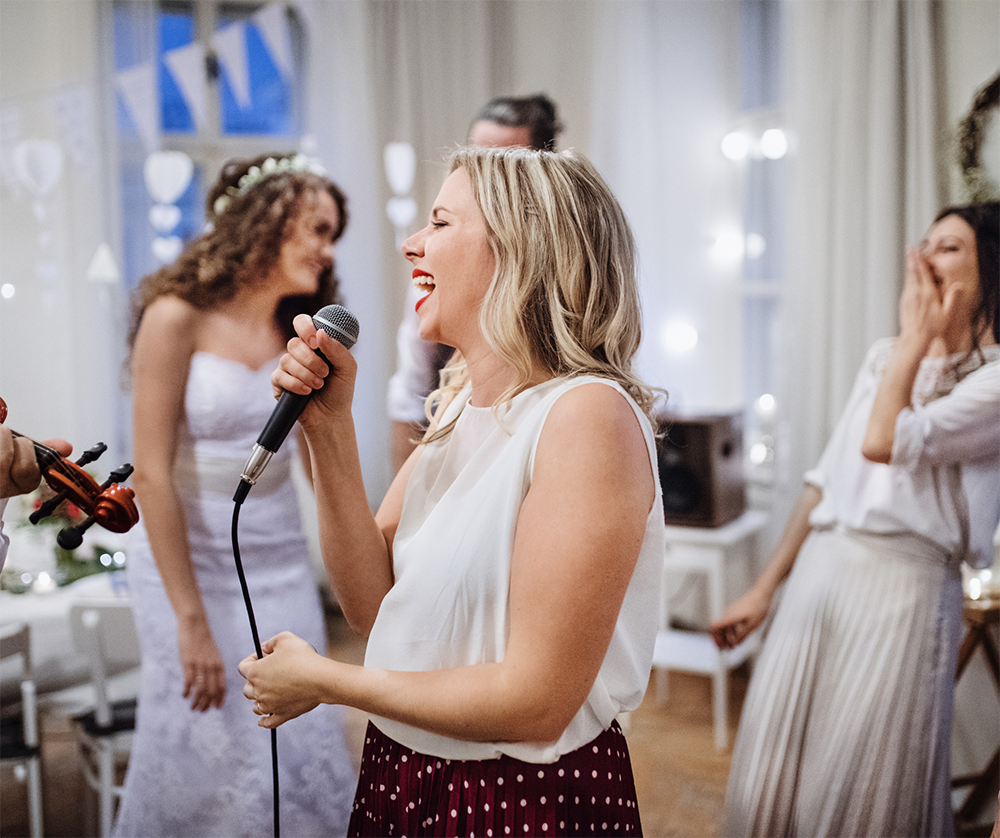 Giant Scavenger Hunt throughout the building. The guest would be wearing masks during this game but it can be fun especially having guests try to find the hidden gems at the Brussels Four Winds Barn.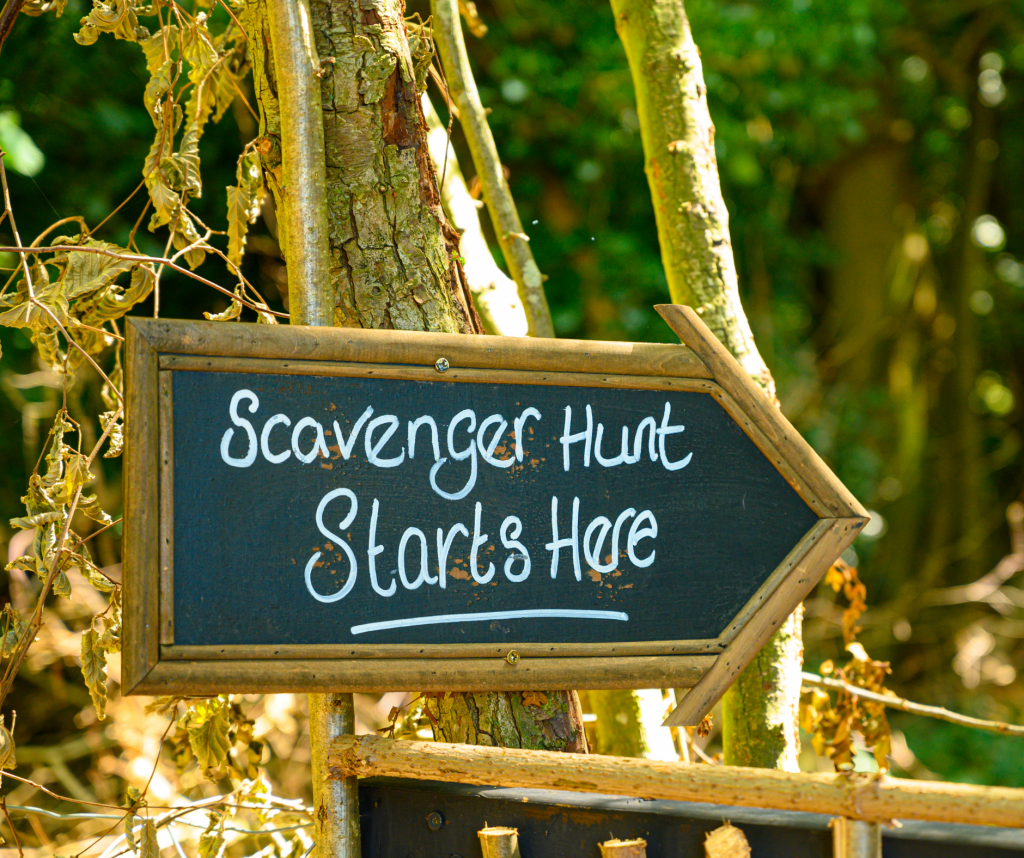 Family Feud or Jeopardy. This would be done with the social bubbles and tables acting as families in Family Feud or a group for Jeopardy.
Giant Lawn Games. These games would be placed on our lower level and 6 ft apart. These games could include giant Jenga, washer toss, bean bag toss, and giant tic-tac-toe. Guests would wear masks when switching games and staying within your social bubble or family to play.
Board games section. This could go hand and hand with the lawn games. The same rules would apply and when you are switching games, you put on your mask and stay within your family or social bubbles.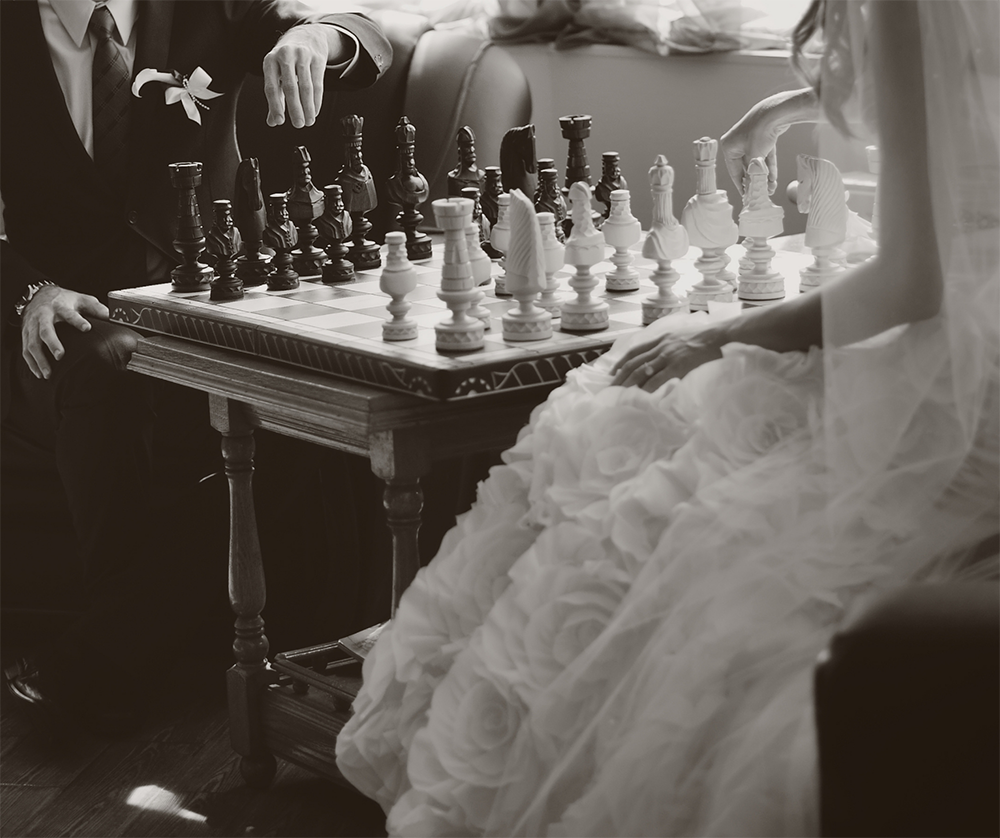 Playing games normally seen at weddings or bridal showers like bride or groom trivia, what's in your purse/phone and the shoe game. To change up the shoe game, you can have the guests guess who the question is about using a set of paddles per table with either their faces or colours on them. One person would be the paddle person and putting up what they believe is the correct answer. You can always add a prize to these which makes it more fun.
Photo right courtesy of somethingturquoise.com
For some couples, dancing is too big of a part of their wedding to compromise one. Many are faced with the decision to postpone or delay their wedding. But if you're determined to go ahead and marry your soulmate with COVID restrictions, I'm happy to help you figure out what to do when you can't dance but want to make sure that your guests still have a great time!
More about Brussels Four Winds Barn
From concept to creation, the building of the Brussels Four Winds Barn was a community-minded project. Owners Bryan and Floral Morton had a vision of introducing Brussels, Ontario to guests from across Ontario and beyond. Their plan? To raise a barn that could play host to everything from community events and farmers' markets to weddings and showers. Every detail of their plan to make Four Winds a reality was built on their love for the community surrounding the barn and its rich agricultural roots. When you enter the barn it's clear the space is as unique as its owners and their incredible attention to the details. From the carefully salvaged barn wood plank floors to the original style wood windmill fan that crowns the 50-foot ceiling's peak and even the motion-activated water pump faucets in the bathrooms — the Brussels Four Winds Barn is a venue that imprints its history into your own story. At Four Winds rustic charm meets elegance, with a fine-tuned blend of historical touches and contemporary finishes. Our family-style solid wood tables and chairs were handcrafted by Mennonite families in nearby Holyrood, Ontario, and are available for all rentals — as are our wine barrels, wagon wheel bar tops, decor tables, and ceremony seating setup. We take pride in offering couples a true four-season ceremony-to-reception experience, which includes a beautiful stone ceremony space or the option of an outdoor ceremony in the warmer months.
Photos courtesy of Brussels Four Winds Barn | Photo bottom right Maria Denomme Photography
Contacting Brussels Four Winds Barn
To learn more about Brussels Four Winds Barn, contact Kaitlyn Pipe directly by email using the form below. 🙂 You can also visit them online at www.fourwindsbarn.com.
[contact-form-7 404 "Not Found"]