Unusual Music Ideas for Your Wedding by Jennifer Grappa.
There are many factors that contribute to the overall success of a wedding. In a recent survey, 81% of respondents stated that the wedding entertainment, and music, in particular, was the thing they will remember most of a wedding. In order to make sure your wedding music is memorable you may want to steer clear of tradition and seek out unusual musical offerings instead. Here are a few options that are well worth your consideration.
Show off Your Own Skills
If you want to surprise both your partner and your wedding guests, why not perform a musical number or two yourself? Whether you can sing or play an instrument, your efforts will undoubtedly be one of the highlights of the day. If you would like to show off your own skills but don't have any to write home about, you can always sign up for some music lessons before your big day. The piano is always a good choice, especially if you have a ballad you want to play in mind. You don't even have to attend any lessons in person as there are a number of great sites and apps such as Yousician and Playground Sessions that will allow you to learn virtually at your own pace and from the comfort of your own home.
Why Not Have a Marching Band?
Although marching bands are generally associated with parades and big sporting games, there is no reason why you can't have one perform at your wedding too. You can opt for the marching band from the high school or college you attended or perhaps one that is associated with a favorite sports team. It is entirely up to you how you want to use the marching band. You can either ask the band to simply lead the way into the reception area or request that they perform a couple of songs before a band or DJ takes over. Whatever you decide is bound to make a lasting impression on your wedding guests, however.
Wow Your Guests with Modern Classics
While having a live band or DJ take care of the music at your wedding is undoubtedly a classic choice, it won't have any element of surprise. If you really want to wow your guests, consider finding an ultra-modern harpist (or violinist) that can perform with a band. Classical instruments can add a beautiful and completely unexpected new twist to old classics. Choose someone who has both old classics and modern hits in their repertoire to allow for a versatile playlist that will be enjoyed by everyone.
Your wedding day is without any doubt one of the most important days of your life. By adding unusual music to the mix you can ensure that the day is even more memorable than anyone can possibly anticipate.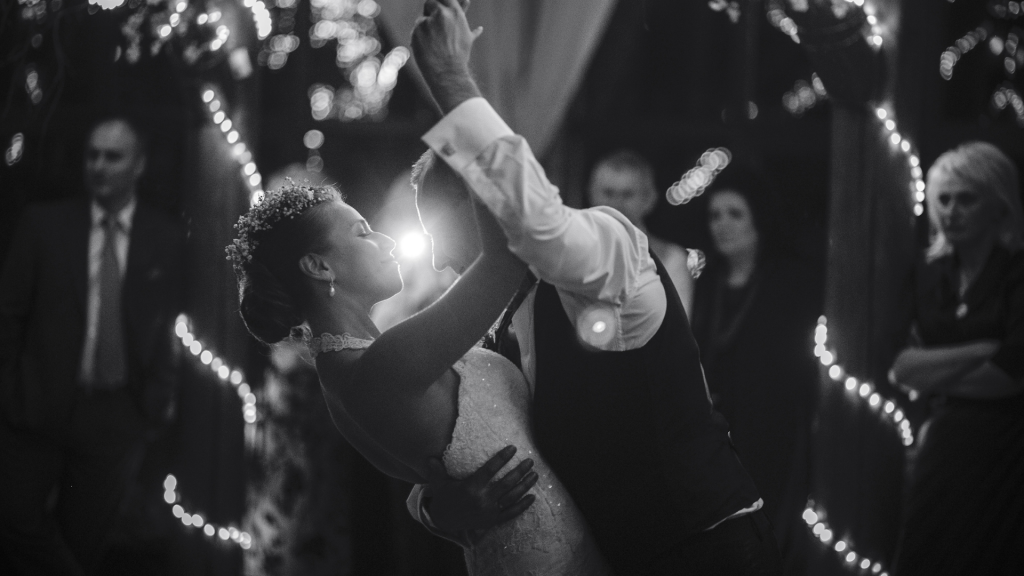 Searching for more music inspiration? Check out the Ultimate Wedding Playlists.