EXPERT TIP BY LENJO BAKES (www.lenjobakes.com) Kitchener, ON
Sometimes having too many options can be overwhelming! Competition in the cake world (wedding, birthday, anniversary, any celebration) is fierce. So how do you choose the right cake designer for your wedding? Use the 5 tips below as a guide to making the best decision for you.
RESEARCH, RESEARCH, RESEARCH: "Before you initiate a conversation with a potential cake designer, you need to find them first! Although social media (primarily Instagram and Facebook) is a very popular medium to find designers, you can still find many vendors at wedding shows. But if you wanted to find a designer without time or location restraints then Instagram, Facebook, Pinterest, and business websites are perfect resources. The benefit of using social media is that you can save photos of cakes and ideas you like for future reference. Having one place (like a Pinterest board) helps keep everything streamlined."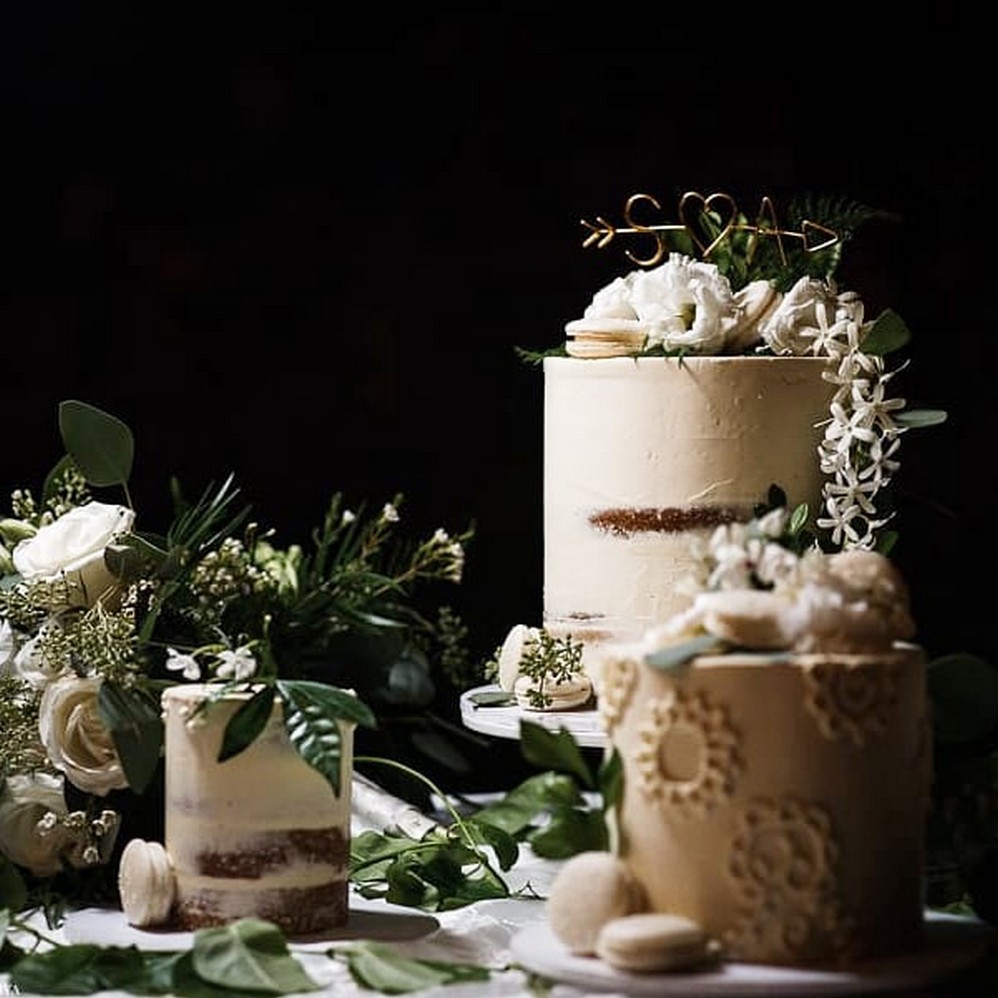 CONSIDER YOUR ESTHETIC: "Make a prioritized list of the adjectives you want to describe your bespoke cake. These can include words like simple, modern, extravagant, delicious, and understated. What do you value more? Flavour or appearance? Fondant or buttercream? Answering these questions will lead you to your ideal criteria. Next, you'll need to ensure that your potential designer has related experience. A picture is worth a thousand words, but verified customer reviews (think Google or Facebook) is a great place to start too!"
SEEK ADVICE FROM PROFESSIONALS AND PEERS: "You've heard this before: Network! Network! Network! If you're using an event planner to help organize your special event, they likely have a list of cake designers they've worked with before. If you have other vendors (think florists, venues, caterers, photographers – heck, even the DJ!), they may also have made industry contacts. And guess what? If someone is willing to give a personal recommendation, it likely means they trust that particular person/service enough not to embarrass them by stuffing it up! Ask friends and family to tap into their networks too! It's all about who you know.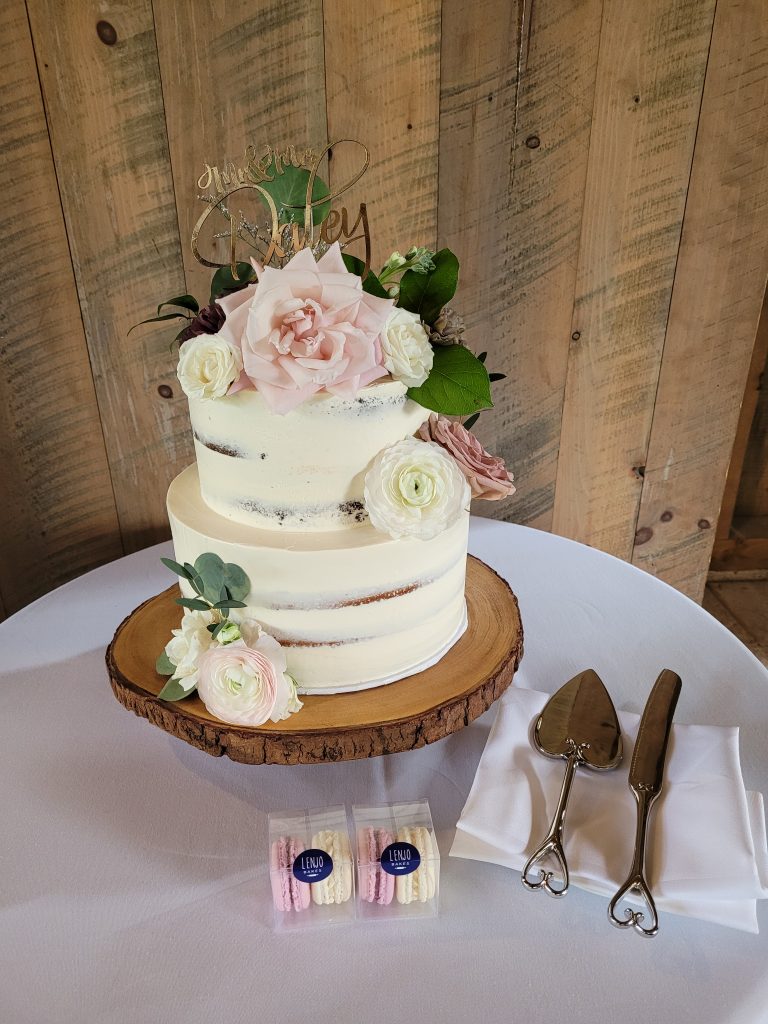 CONSIDER THE COST: "At the end of the day, not every designer will be within your budget. Most cake designers have pricing guidelines on their website based on the quality of ingredients they use, the previous experience they have, and (sometimes) their current availability. Look for these guidelines to have a general idea of how much the cake you're looking for might cost. As beautiful and delicious as a bespoke cake may be, don't forget it's only one aspect of your event. Set a budget and stick to it unless you're willing to compromise somewhere else."
TRUST YOUR GUT: "Sometimes choosing a cake designer is not solely limited to cake-related abilities, but also what the experience will be like working with them. After making initial contact were they reasonably attentive? Did they catch your vision? Maybe they helped you create the vision you didn't know you had? What's your gut feeling? The event planning process can be overwhelming. Having someone who you can trust and feel like they're on your team can alleviate a lot of stress.
So there you go! Some tips on how to choose your cake designer.
ABOUT LENJO BAKES: LenJo Bakes is a bespoke cake studio specializing in crafting and designing buttercream cakes for all occasions. With an affinity toward subtle elegance and a steadfast commitment to using premium ingredients well, LenJo Bakes is the place where beauty and flavour meet. A small storefront located in Midtown Kitchener is stocked with an ever-changing offering of sweet treats throughout the week.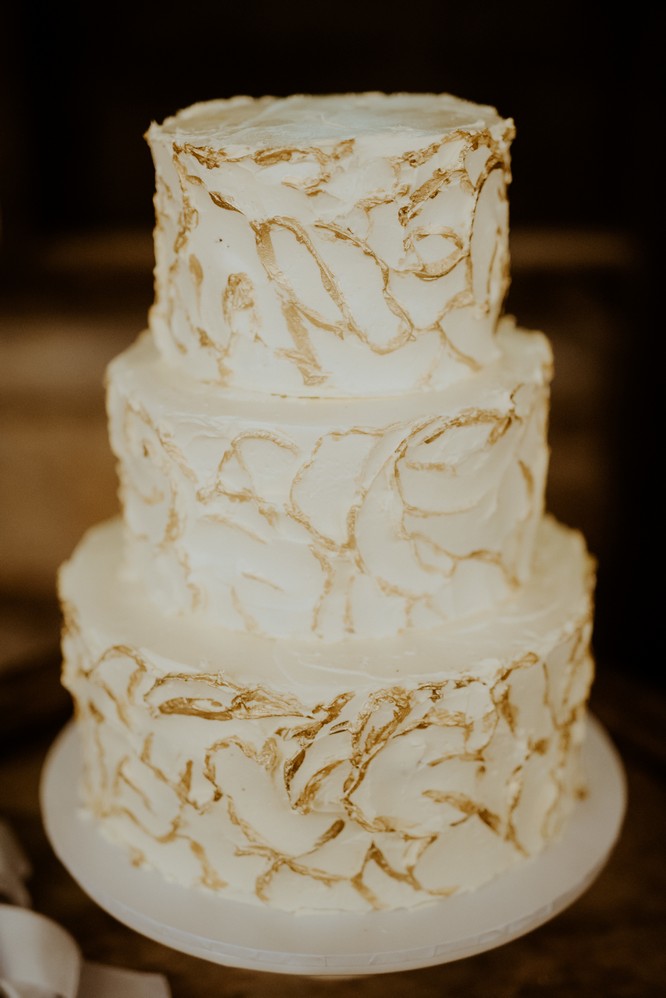 Featured in the Spring/Summer 2022 edition of The Wedding Ring Magazine
FIND OUT MORE ABOUT LENJO BAKES | To speak with Lenjo Bakes about your wedding options, you can reach them using the form below.