EXPERT TIP BY RED BICYCLE PAPER CO. (♥) (redbicyclepaperco.com)
A wedding invitation can be as simple or extravagant as you'd like with the change of the print method or embellishment. This single invitation design is shown with digital printing, gold foil, letterpress, a vellum overlay, and in a pocketfold! Take it one step further by changing up the texture of the paper, or envelope colour, which will give the invitation a completely different look and feel!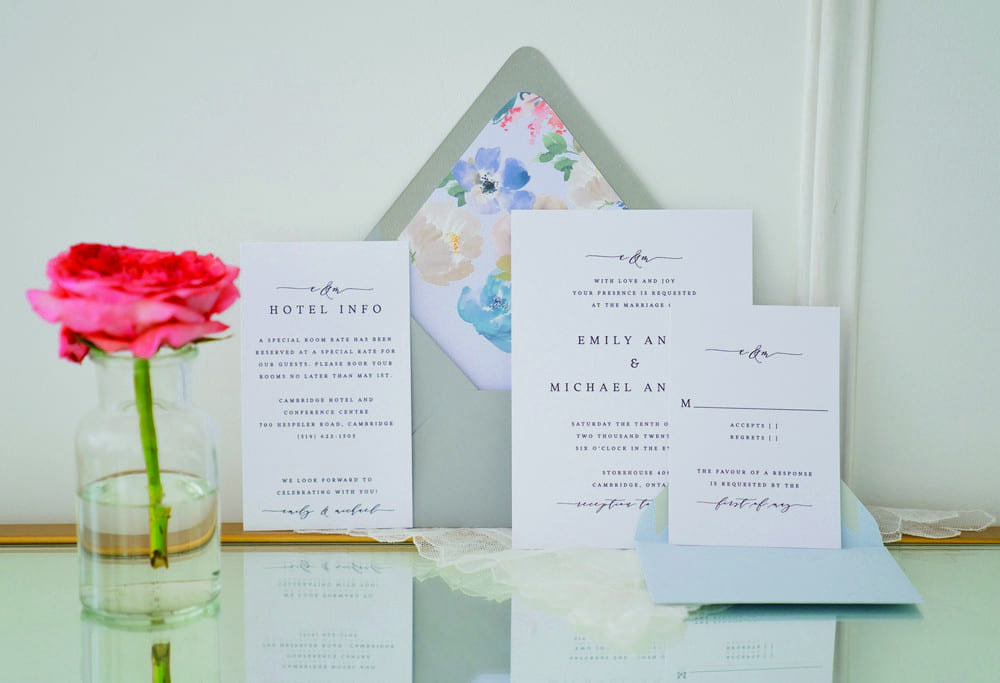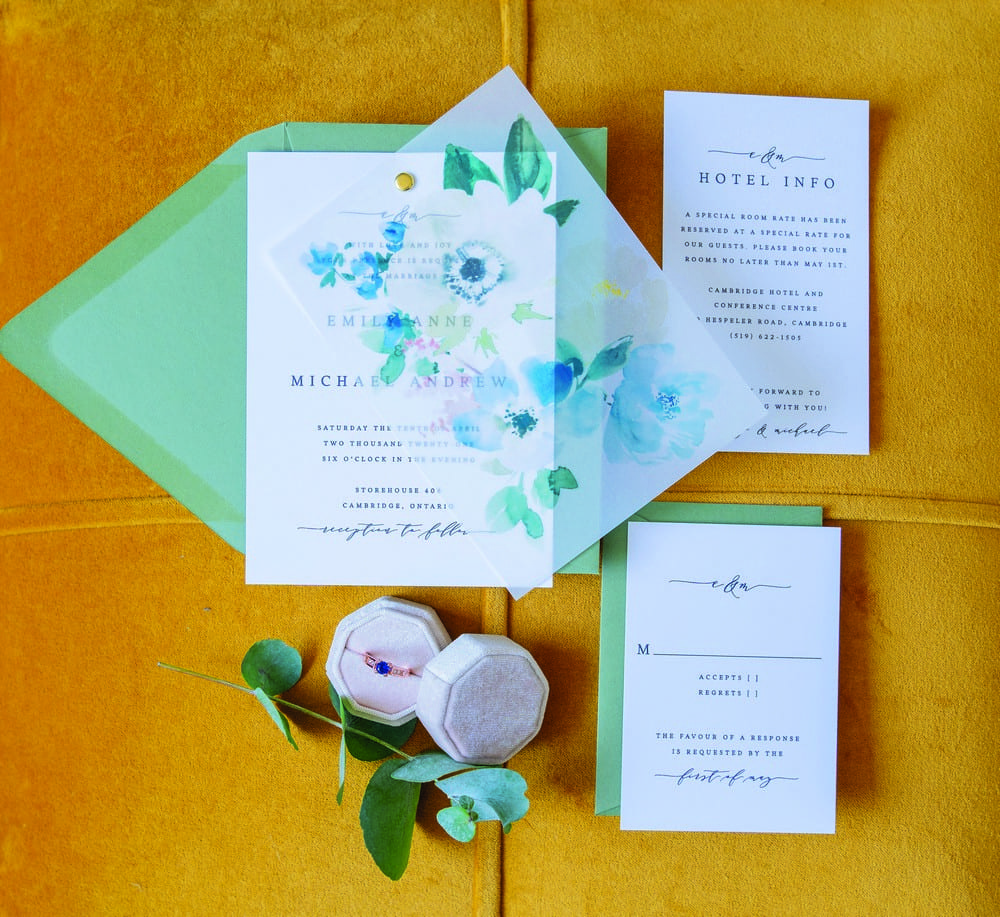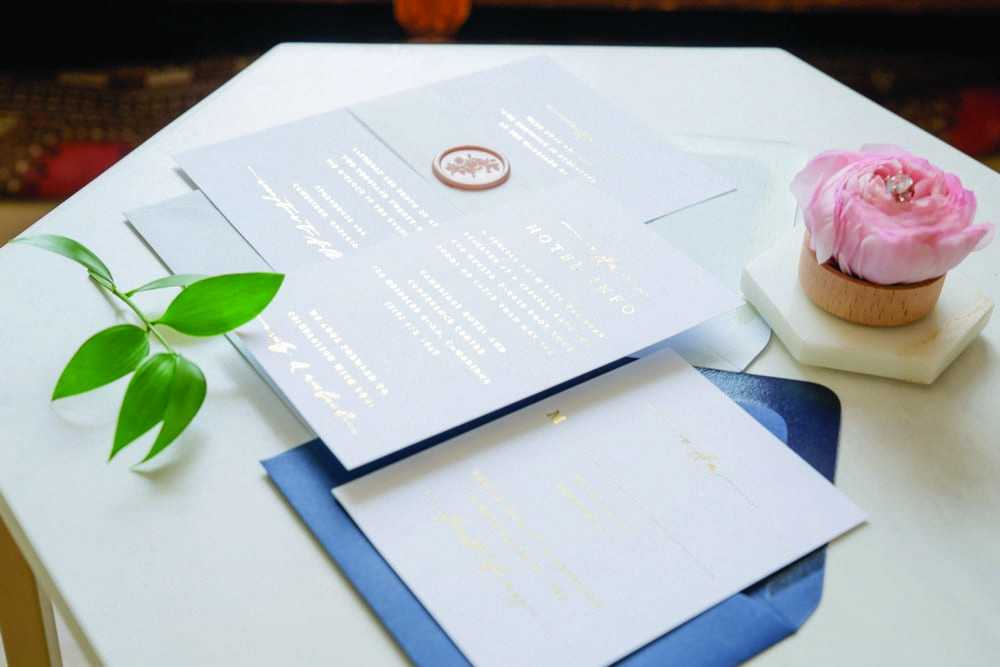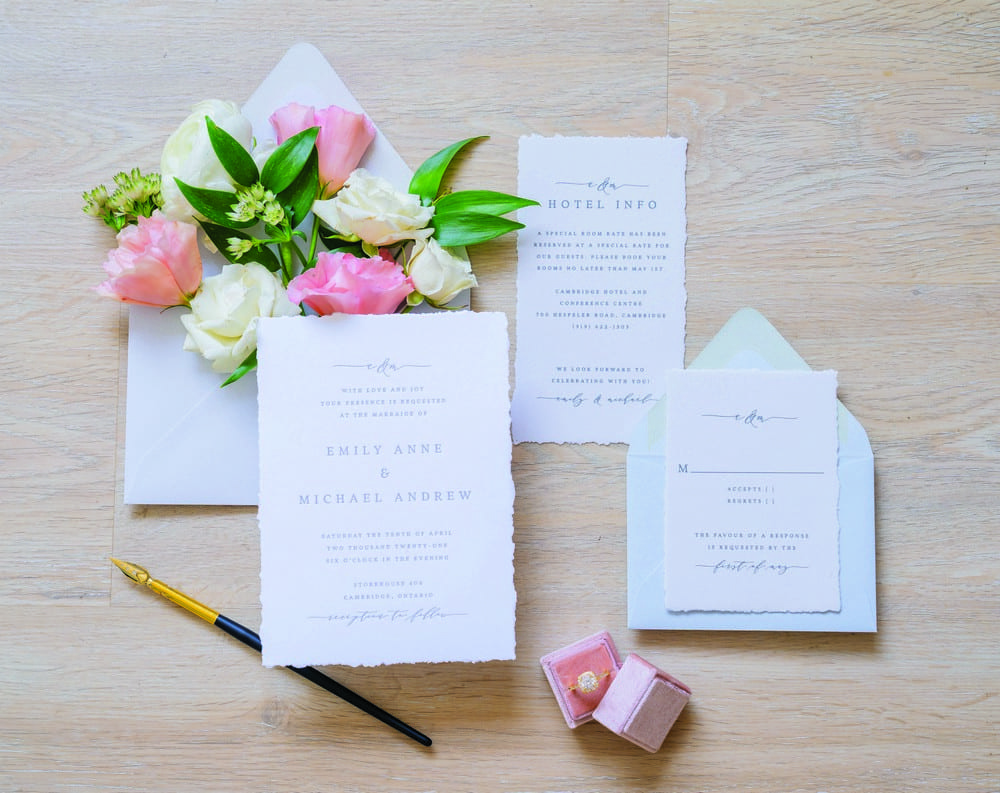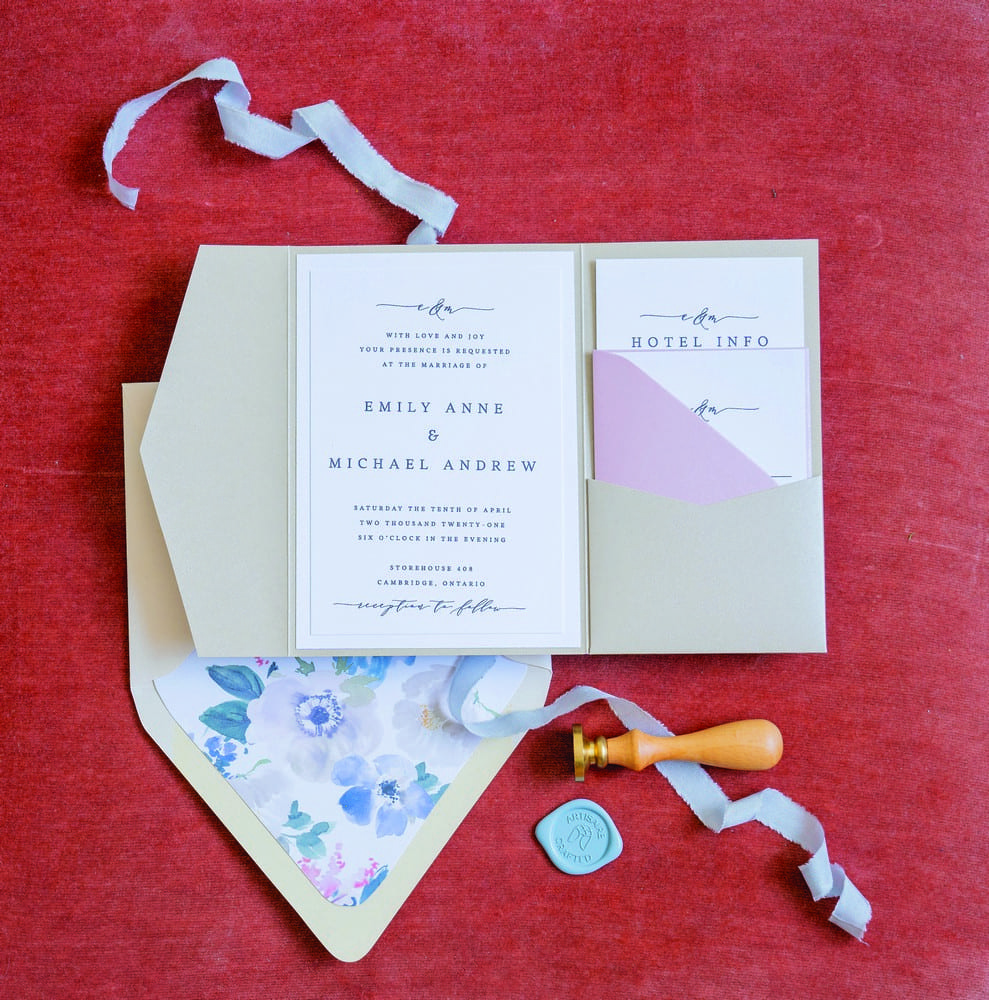 Featured in the Spring/Summer 2020 issue of The Wedding Ring Magazine
ABOUT RED BICYCLE PAPER CO. (♥) (redbicyclepaperco.com) Cambridge, ON. Red Bicycle Paper Co. works with design styles ranging from traditional to rustic to fun and flirty. Essentially, if you can think it, she can likely make it happen and at competitive prices. And if you opt for day-of stationery, Heather will even set it up personally.
MORE ABOUT RED BICYCLE PAPER CO. | Red Bicycle's (redbicyclepaperco.com) hand made, custom-designed, gorgeous stationery designs take your wedding theme to the next level (more details in their review in The Ring, here). To find out more, email the Red Bicycle directly using the form below.