EXPERT TIP BY MUSIC CENTRAL ENTERTAINMENT (♥) (www.musiccentral.ca)  London, Ontario Experienced Wedding DJ
There's a short but important list of items to consider when hiring a DJ or MC for your wedding. Considerations include budget, availability, reputation, package options, and addons like smoke machines and photo booths. We asked Rob from Music Central what sets them apart from the other DJs and MCs in the industry, 'It's experience.' What does experience mean when hiring Music Central for your wedding? Let us explain.
UNFLAPPABLE:
Your experienced Wedding DJ is the unflappable captain of your wedding ship. They've been through everything before. Been there, done that. Seen it and survived it all. They're adaptable to the changing situation and will help you and your other vendors get back on track if needed. Your DJ is like a pilot. Do you really want to be on their first flight? Or would you rather know that they're flown 50 or 500 times?
LOCATION KNOWLEDGE:
An experienced Wedding DJ knows your space. They know the layout. They know the optimal way to set up for maximum flow and quality of sound. If they haven't worked at your particular venue, maybe it's a family farm, they either do a site visit or use google earth. They know the layout for your wedding; where is the aisle, where is the hydro access, what are the walk/traffic lines, and where is the dance floor? Not only can they adapt to your space, but they can also make recommendations for design and flow.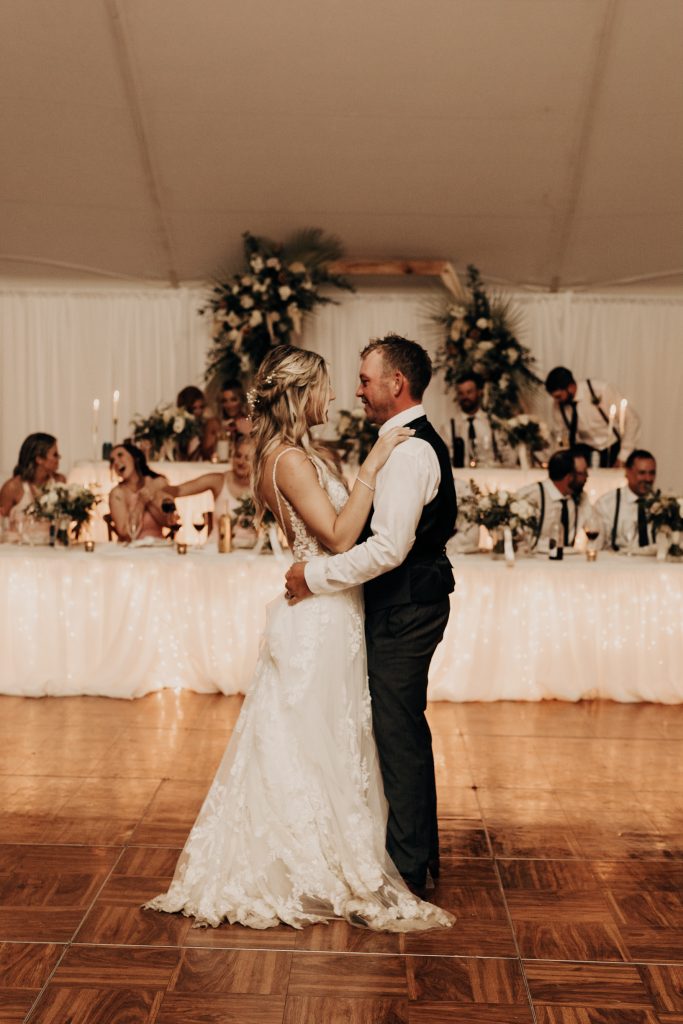 TEAM PLAYER AND TEAM LEADER:
An experienced Wedding DJ knows all your key vendors: venue staff, coordinators, videographers, and photographers. They can work with any team and they can lead that team as needed. Even with all the staff turnover and changes over the last couple of years, your DJ knows and can work with your vendor team. But the magic doesn't stop there. They can corral the wedding party, gently lead the family MC, and guide your guests through the day. When venue coordinators, officiants, and other pros are asked about working with Music Central the most common response is, 'When it's Music Central, I'm in good hands.'
MUSIC KNOWLEDGE:
An experienced Wedding DJ has access to all the legal, licenced music you could ask for. They know all the ethnic music, the genres, how to read the crowd, and play the next song to keep the party going. From hot new music to old favourites, from club to classic, they know the music to create the soundtrack of your wedding day that's as unique as you are. Music Central DJs are all experienced. Regardless of age and how long they've been with Music Central, there's no such thing as a first wedding. Music Central DJs go through an extensive training and mentorship program. Before they DJ alone, they've done dozens of weddings as part of that training. The DJs on the Music Central team have years of experience and have done hundreds of weddings, a few have done more than a thousand. These are the mentors and teachers.
When asked what experience means at Music Central, Rob tells us about second-generation weddings he's doing. "I've done the weddings of the parents, now I'm DJing the weddings for their children." Though they're experienced, weddings never get old at Music Central. The team is as excited for their 50th wedding as they are for their 500th. •
ABOUT MUSIC CENTRAL: Music Central Entertainment is the area's most respected disc jockey service based out of London, ON. Music Central specializes in weddings as well as corporate events and creating unique events based on the client's wishes, musicality, and suggestions. As well as their famous DJ services, they can also provide photo booths, lighting, special effects, audio/visual, karaoke, master of ceremonies, and much more.
Featured in the Fall/Winter 2022 edition of The Wedding Ring Magazine
FIND OUT MORE ABOUT MUSIC CENTRAL ENTERTAINMENT | To speak with Music Central about your wedding options, you can reach them using the form below.