EXPERT TIP BY: Jeff Alpaugh Custom (♥) (www.jeffalpaugh.com) Waterloo, ON Custom Suit Designer
Jeff Alpaugh Custom believes that grooms, groomsmen, and groomsmaids deserve a custom suit created to suit their individual style and physique. Getting a custom suit for your wedding and for your wedding party is as easy as 1-2-3.
1. PLAN A PARTY: Once your wedding party members are chosen and a custom suit is decided, it's time to bring everyone to the shop for a private wedding party event (at no extra charge!). "Our shop has been designed and laid out with this purpose in mind, with a wedding party lounge up front, a pool table, TVs to watch the game, and storefront curtains for privacy. Bring your own food and drink or let us handle it – multiple catering packages are also available."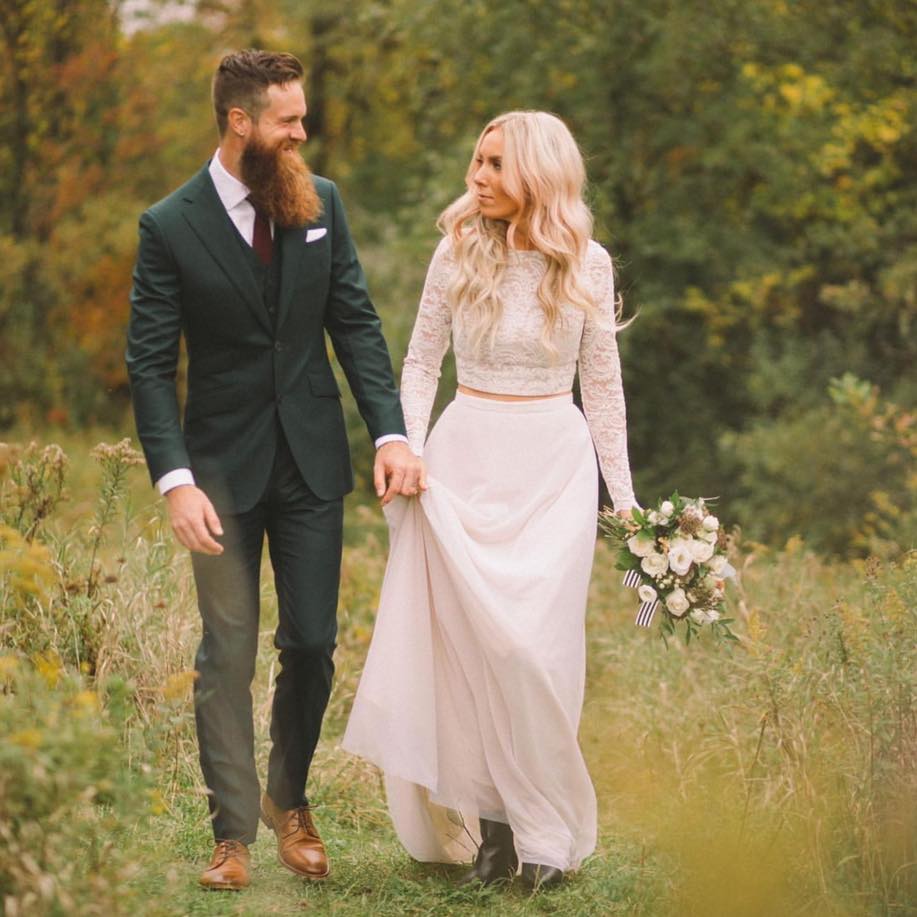 2. EXPERT FITTING AND ENDLESS CHOICES: The perfect suit starts with the perfect fabric and style. Get expert advice based on your body type and your taste. While this custom suit is for a specific day it should carry over to other events in your life. With endless combinations of fabric, texture, and colour, JAC will help find the perfect style for you.
Your body is unique and needs a garment that fits it perfectly. The professional team at Jeff Alpaugh Custom takes precise measurements to ensure a perfect fit. This 2-hour group appointment is everyone's chance to select personalized details for their outfits (like custom linings and monograms), and have their measurements taken.
Style each member of your wedding party with the same fabric or go the mismatched groomsmen route with each outfit entirely different at no additional cost.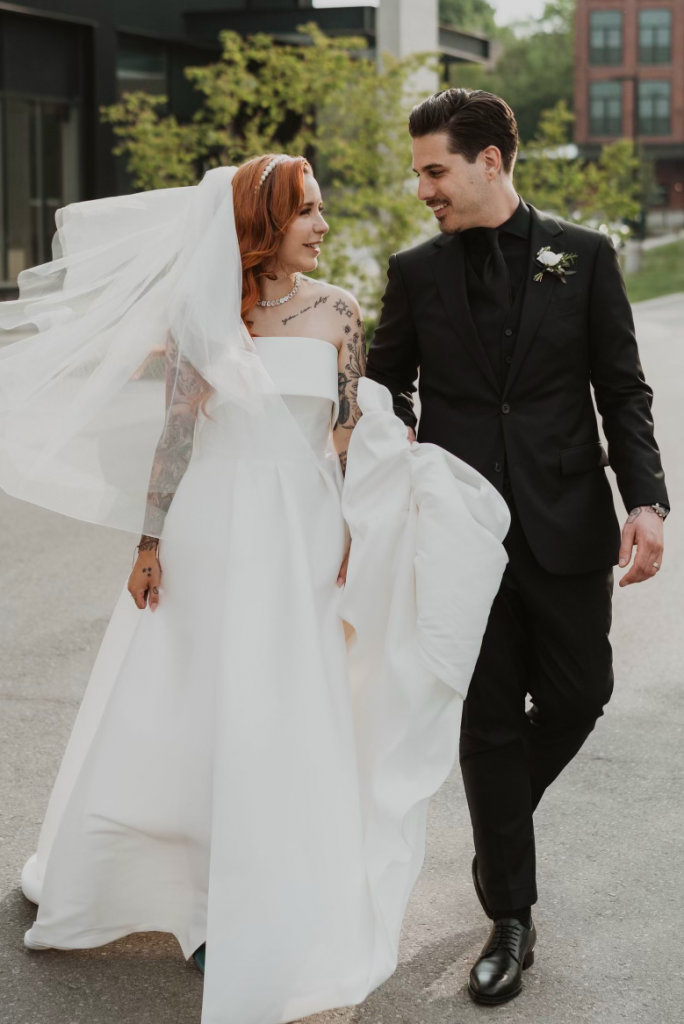 3. PICK UP YOUR CUSTOM SUIT: When you arrive to pick up your custom suit, you'll do one last fitting to ensure a flawless fit. The master tailor and seamstress at JAC have over 10+ years of experience in the industry. They have the know-how to achieve the fit that will look best on you. Take home your new custom clothing after any slight adjustments to it. Get compliments. •
ABOUT JEFF ALPAUGH CUSTOM: Uptown Waterloo's trusted source for custom clothing and alterations, specializing in wedding suits, tuxedos, and shirts, with 10 years of industry experience outfitting men and women.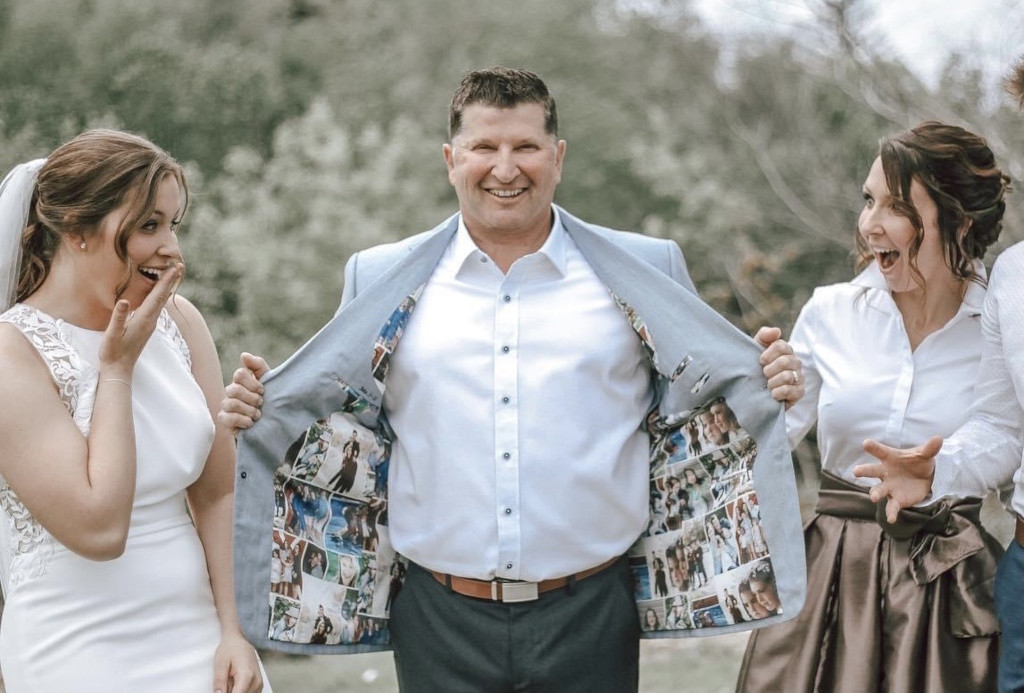 Check out some of the many Jeff Alpaugh Custom's Rave Reviews to see for yourself why they are the #1 go-to for custom…
"Incredible service mixed with exceptional products, what more could you ask for? I love walking into a place and feeling like the team there really wants to help you look your best with no agenda. Head in there and leave it to the pros, these guys nail it every time. You're in good hands." – Jeff Maeck
"I ordered and was fitted for a custom three-piece tuxedo at the Waterloo store for my upcoming wedding. The design process was smooth and fun, and Chris was exceptionally helpful and honest. Never once felt like I was being up-sold. The measurements were taken so well the first time that the tuxedo fit perfectly with no alterations needed upon arrival. Big thank you to Chris and the rest of the JAC Waterloo team, I absolutely recommend them!" – John LeBlanc
"Bought a custom suit for my wedding here and it was a great experience. Chris has the right mix of offering helpful advice but also letting you make your own decisions. There was so much to customize. It was a lot of fun and you really feel like the suit is your own. The fit was excellent, especially the pants. I've never had pants that fit that well. Definitely would recommend." – Chris Lolas
"I had booked a few appointments to get fitted for a suit for my upcoming wedding. After 5 minutes inside JAC, I canceled the rest as I knew I had found the place. Haseeb was absolutely amazing – I never had my own suit before but I felt that I found the master. It was such a cool experience and I will definitely be going back. Thanks again fellas for the easiest part of the wedding!" – Jamie Young
Featured in the Fall/Winter 2022 edition of The Wedding Ring Magazine
FIND OUT MORE ABOUT JEFF ALPAUGH | To speak with Jeff Alpaugh about your wedding options, you can reach them using the form below.