EXPERT TIP BY BLUSH (www.blushhmua.com) London, ON
"Over the last 18 years, we've been asked a lot of questions about wedding hair and makeup. But the one question we get asked most often is "How do I get a flawless face that lasts all day for my wedding?" While there's no one size fits all answer to this question, here are a few tips that will help you achieve your flawless goal."
SKINCARE is important every day, not just on your wedding day. If you don't take care of your skin before your wedding, there is very little your makeup artist can do that will substitute for that. Makeup can camouflage many imperfections but starting with the best possible base is the best way to get you to the flawless face you're hoping for. Don't start the week before. Start months ahead of time. Start now! The sooner the better! At the very least you need 6 weeks of skincare routine including cleansing, regular exfoliation, moisturizing and daily use of sunscreen.
SLEEP! HYDRATE! REPEAT!: We know, we know! Easier said than done. But there's nothing better for your skin than a good night's sleep – regularly! Next to sleep, drinking 4-8 glasses of water each day takes care of your skin from the inside out.
HIRE A PRO: Find a professional, makeup artist that you feel comfortable with who has a style that you adore. Communication is key! Do you love their work? What are you looking for? Do you understand what they're suggesting? Talk to them: connect, converse, and be comfortable. Is this the energy you want at 6 am on your wedding day? Do they have proper tools? Cleanliness? Pro Tip: Every face gets fresh brushes. You wouldn't share toothbrushes, why would you share makeup brushes?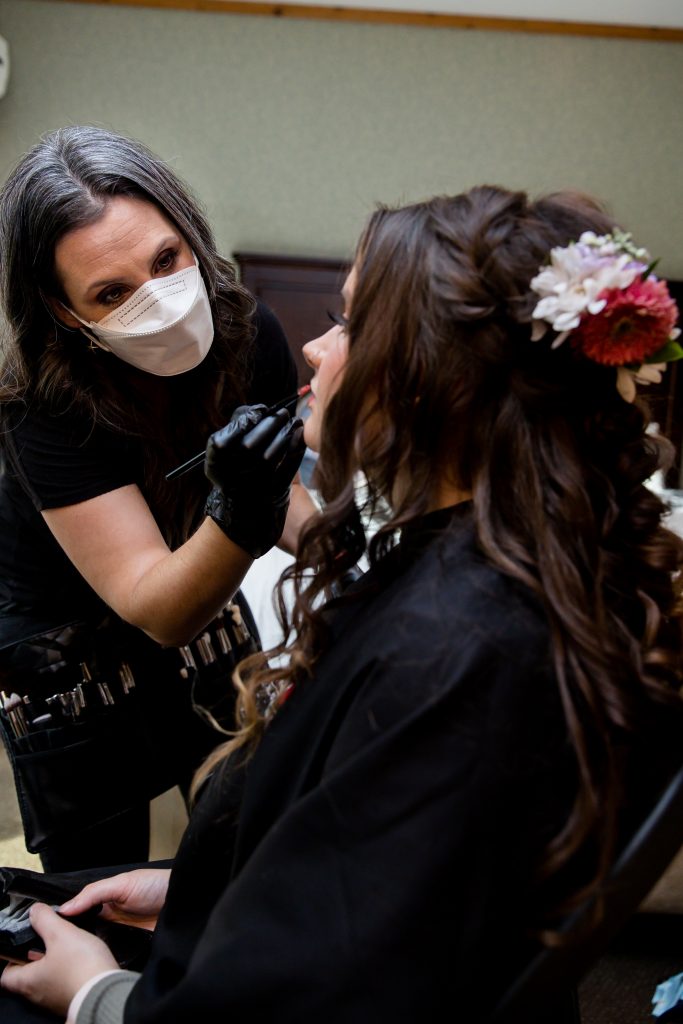 MAKEUP TRIAL: Typically 8 weeks before your wedding, you'll have a makeup trial. Trials are important to make sure that what you had envisioned for your makeup is what you were hoping for. You'll want time to make changes if needed. Pro Tip: Try to time your makeup trial with a dress fitting so you can see the whole look together. If not a dress fitting, perhaps your shower or engagement photos, or at least a date night. Don't waste the look!
HONESTY!: Did you NOT love the look? This is especially important for moms! Even if you don't know what's wrong or what isn't right, talk it through. You should be thrilled with your look and your artist will want to work with you to make sure it's exactly what you wanted.
TIMELINESS: Be on time on the day of your wedding, don't be late! It's a domino effect. If one person is late EVERYONE is late which leads to rushing and anxiety. Breath! And be on time! You, your wedding party, your mom, and your makeup artist will enjoy getting ready more if you're calm.
SPRAY TANS: Be careful! Not all spray tans are created equal. Don't get your first spray tan a few days before your wedding. Make sure that you've had a tan before, know your shade, and how your skin reacts. If you're getting a spray tan, you'll ideally have one before your trial so both you and your artist will know what to expect on the day of.
AIRBRUSHING: Depending on your skin texture, airbrushing can give you that flawless photo finish that lasts all day. Airbrush makeup can feel very light so is ideal for people who don't love the feel of heavy makeup. It also stands up well to heat and humidity as well as oily skin. Pro Tip: Airbrush makeup can be used to blend out tan lines, but you need to be careful of dresses.
RELAX!: Don't take it all so seriously! We can change anything you don't like. Don't panic. Be honest. And BREATH!
ABOUT BLUSH: Blush specializes in on-location Bridal Hair and Makeup artistry. Serving wedding parties in the London and surrounding area as well as their London studio. At Blush, their goal is to always make you look and feel beautiful.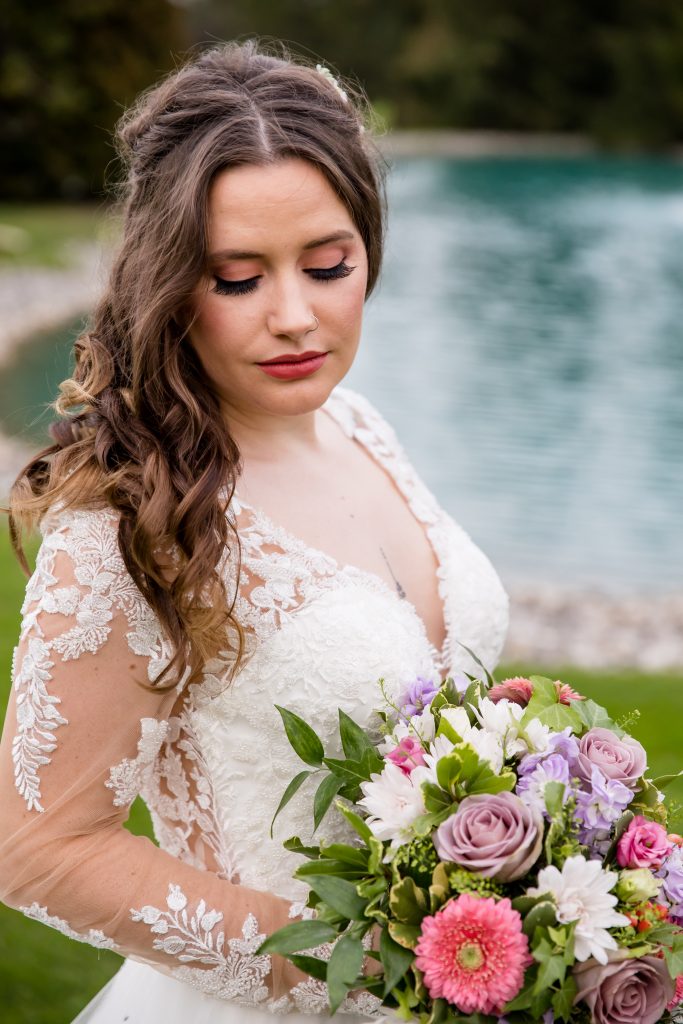 Featured in the Spring/Summer 2022 edition of The Wedding Ring Magazine
FIND OUT MORE ABOUT BLUSH | To speak with Blush about your wedding options, you can reach them using the form below.