Photo above courtesy of Casa de Campo Resort & Villas
If you're looking to plan a destination wedding that's not just on a beach but is out-of-the-box and anything but boring, A-DestinationWedding shares with us these 5 unique Caribbean locations…
1. Architecturally Inspiring For those dreaming about a Mediterranean style wedding, but wanting the convenience of an all-inclusive tropical resort, look no further than Altos de Chavon – Casa de Campo, La Romana Dominican Republic. Choose to overlook the green valley, or have the cobblestone backdrop of the ancient-looking village.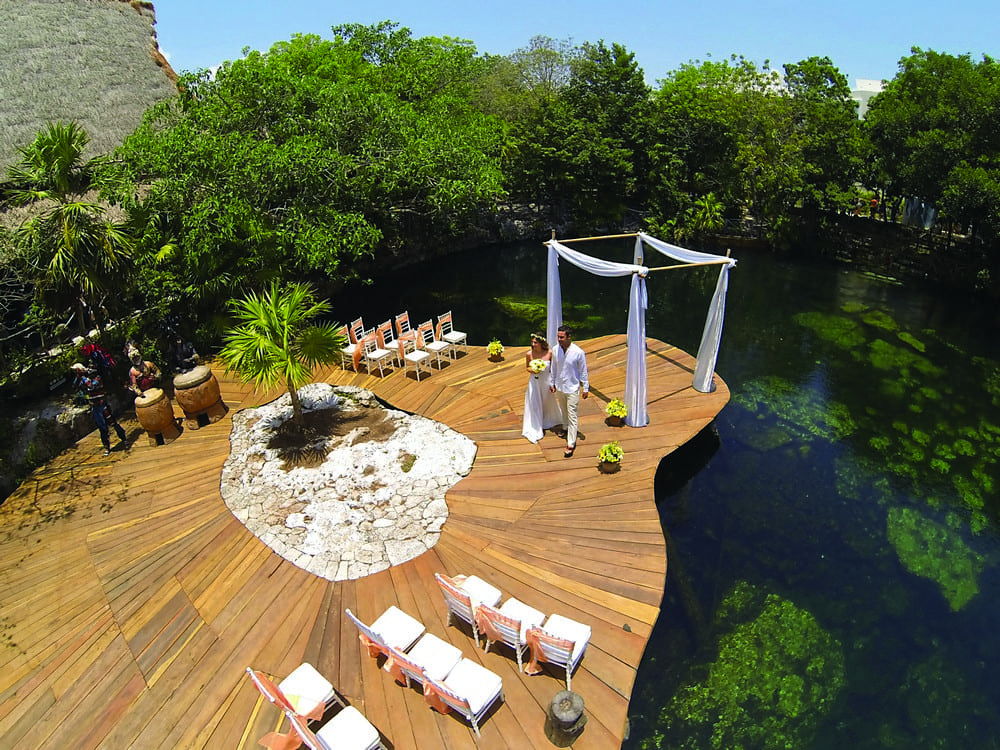 2. A Green Wedding Looking for an excuse to tap into your wild side? Nothing says nature like waking up to the sounds of wildlife at Sandos Caracol Eco Resort in Playa del Carmen, Mexico. The "Green Wedding" is celebrated on the deck of the Cenote Cristalano, and includes some unique features like Mayan drum music, a tree planting, as well as group donations to those less fortunate nearby.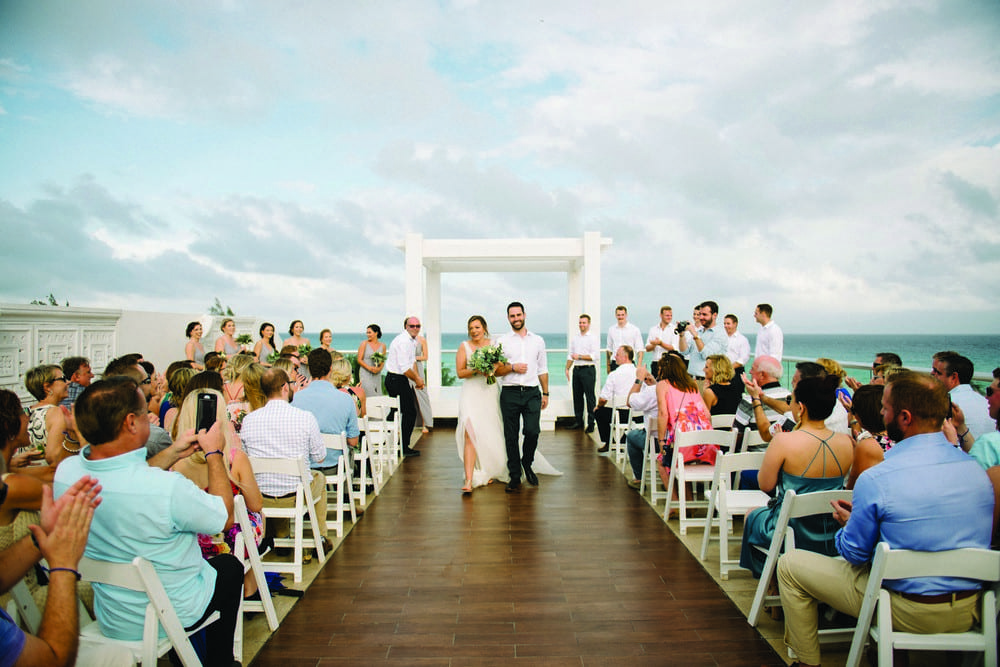 3. Underwater Wedding Located on the small island of Cozumel, Sunscape Sabor is the most complete beachfront resort complex on the island. Here you can explore the natural wonders of the second largest coral reef system in the world, the Mesoamerican Barrier Reef System. Special "Underwater Wedding" packages come with one tank dive, bouquet and boutonniere, special ring case included for the couple as well as pier décor and sparkling wine toast and cake for your guests when the happily married couple surfaces!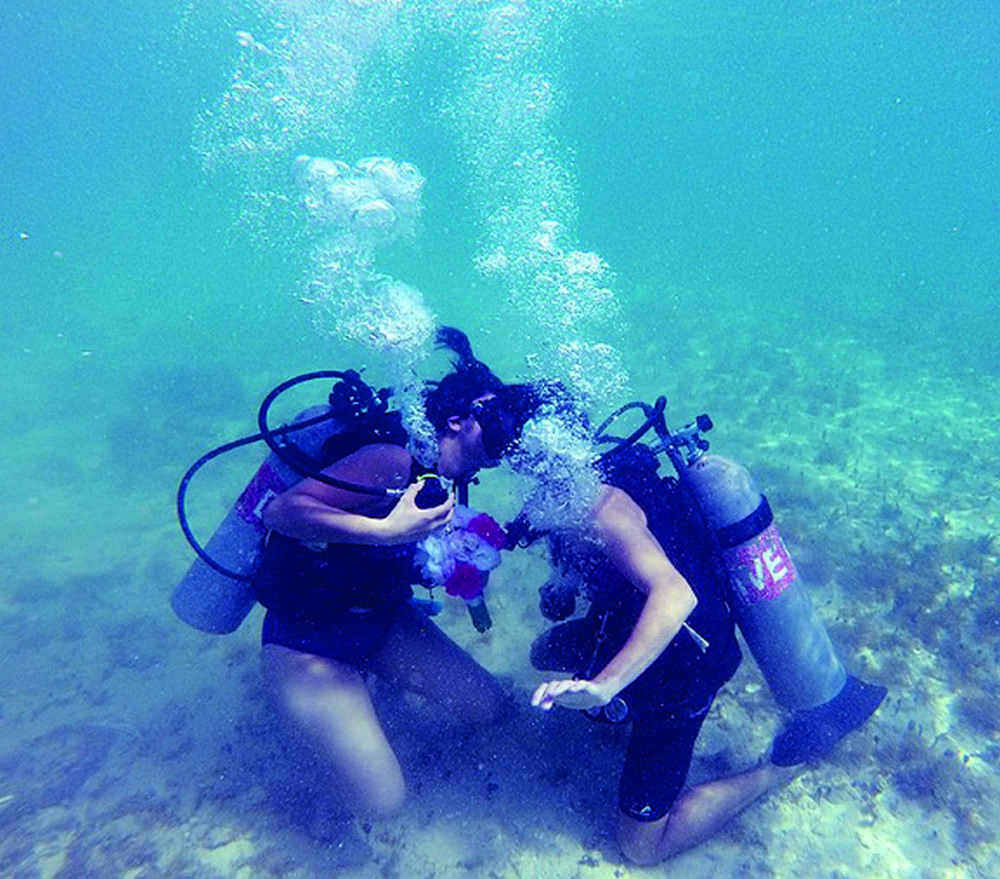 4. Sky Wedding The Fives Beach Hotel & Residences, Playa del Carmen, Mexico is a contemporary hotel and an idyllic escape, perfect for creating magical memories with friends and family. Exchange your vows on a rooftop terrace enjoying the panoramic view of the ocean. The Sky Deck is perfect for completely private wedding ceremonies, receptions under the stars, or cocktail parties. This venue features a white gazebo, a romantically lit aisle, a stone garden finish, a full bar and even a live feed webcam great for any family back home to share in your day.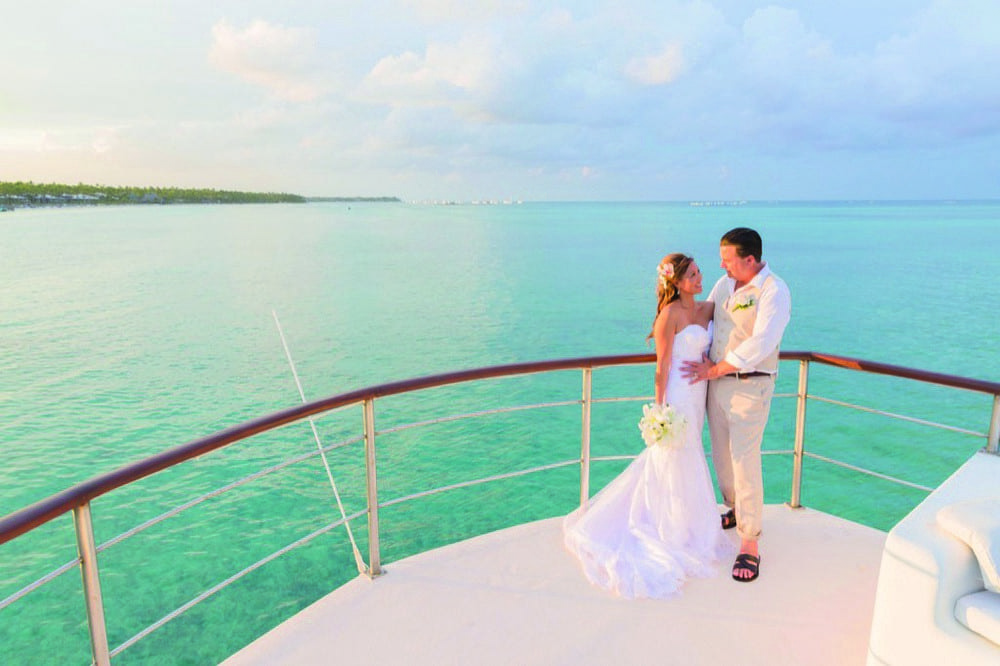 5. Wedding on the Water If you're looking for a special and exclusive destination wedding in the Caribbean, then look no further than La Barcaza Wedding Boat, Punta Cana Dominican Republic. The program includes not only a boat trip where you can see and enjoy the most beautiful, secluded beaches while sailing on the turquoise seas but also a fully planned wedding ceremony and reception. From the moment you step on board and are swept to the upper deck for the ceremony, followed by the dinner party and reception on the lower deck, La Barcaza is truly unforgettable.
ABOUT A-DESTINATIONWEDDING (a-destinationwedding.com) in St. Thomas, ON: A-DestinationWedding assists couples from all over Southwestern Ontario to plan a destination wedding designed to match your personalities and wedding style. She helps you find the perfect location to give you that intimate, fun, and completely stress-free wedding.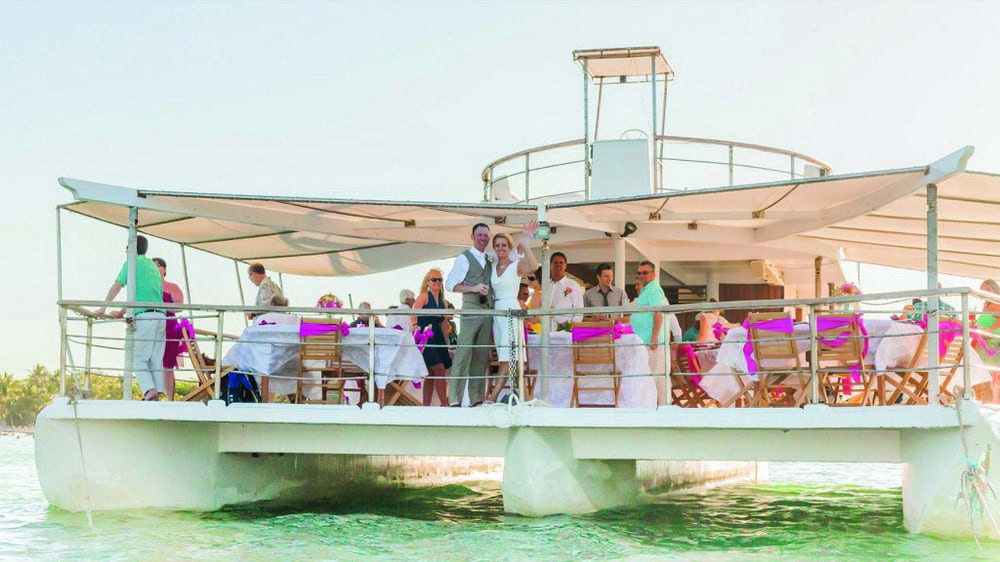 Featured in the Spring/Summer 2020 issue of The Wedding Ring Magazine
MORE ABOUT A-DESTINATION WEDDING | To learn more about A-Destination Wedding, contact them directly by email using the form below. 🙂