Maldives wedding venues guest post: Jarno | [email protected]
When it comes to the most idyllic and unforgettable wedding destinations, the Maldives sits proudly at the top of the list. Its pristine white-sand beaches, captivating turquoise waters, and luxurious overwater villas make it a dream come true for couples seeking a romantic escape to tie the knot. In this enchanting archipelago, love stories come to life, and picturesque wedding venues abound. If you and your soon-to-be spouse want to say your I do's in this tropical paradise, keep reading to explore the most breathtaking and unforgettable wedding venues in the Maldives, where your special day can become a cherished memory that lasts a lifetime.
Exquisite Beachfront Bliss
There's something incredibly magical about exchanging vows with your toes in the soft sand and the gentle sea breeze caressing your cheeks. The Maldives' beachfront wedding venues offer a haven of romance where love flourishes amidst the unparalleled beauty of nature.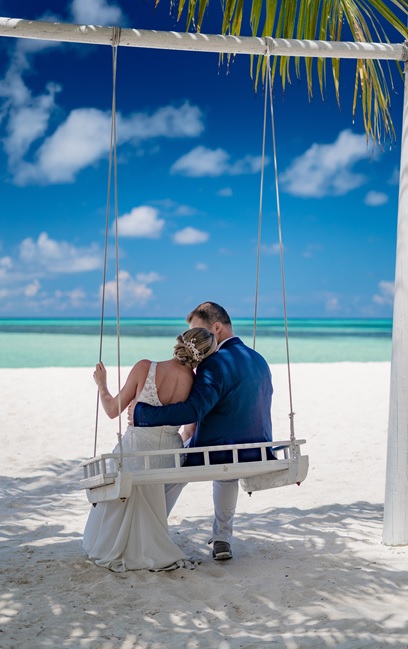 The Velassaru Maldives, known for its contemporary design and laid-back luxury, offers an intimate beachfront ceremony location perfect for pairs seeking a private and secluded wedding experience. The One&Only Reethi Rah, on the other hand, gives couples an option to have their ceremony right by the beach or a pavilion on the island's northern tip. If you yearn for even greater seclusion, resorts like Gili Lankanfushi and Baros Maldives are perfect choices for declaring your love in privacy. All are ideal for exchanging vows while surrounded by panoramic ocean views. In addition, with candlelit or rose petal-lined aisle and mesmerizing floral arrangements, they can make your wedding day unforgettable for you and your guests.
Discover the epitome of beachfront bliss and make your dream wedding a reality with Exoticca's enticing travel packages to the Maldives. This trusted online travel company offers an array of carefully curated and cost-effective Maldives trips, ensuring an unforgettable experience amidst pristine white sands and turquoise waters.
Extravagant Overwater Wonders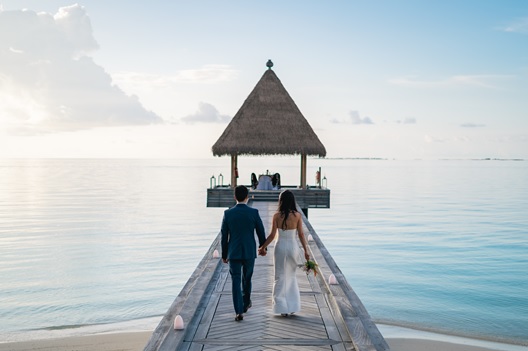 The Maldives' overwater settings are a dream come true for couples hoping for a unique wedding experience. Picture a chic, elegant pavilion floating above the turquoise lagoon, offering panoramic views that seem straight out of a postcard. The Four Seasons Resort Maldives and the Conrad Maldives Rangali Island are just a few examples of resorts with overwater venues. Landaa Giraavaru is home to the family-friendly Four Seasons Resort Maldives, where couples can exchange vows in a breathtaking mid-ocean pavilion while gazing down at a kaleidoscope of marine life through the glass-bottomed aisle. Meanwhile, the Conrad Maldives Rangali Island offers an exceptional wedding experience with its overwater deck. Couples can also say "I do" on a translucent glass platform above the Quiet Zone pool with the infinite ocean blues as your backdrop.
These exceptional venues cater to every desire, from lavish pre-wedding pampering at on-site spas to gourmet dining experiences under the starlit sky. The Anantara Veli Maldives Resort offers luxury villas with a pool and direct lagoon access, allowing you to experience the tranquil beauty of the Maldives. The Conrad Maldives Rangali Island takes it a step further with its underwater restaurant, Ithaa, where you can enjoy a gourmet dining experience surrounded by mesmerizing marine life, creating an ambiance that is unforgettable.
Yacht Wedding Splendor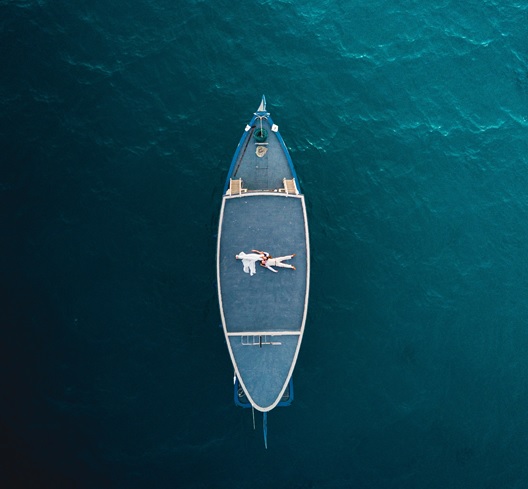 For couples seeking an extraordinary and exclusive wedding experience in the Maldives, the option of a yacht wedding brings together the allure of the open seas and the unparalleled beauty of this tropical paradise. Several renowned resorts and charter companies, such as Anantara Maldives, Hurawalhi Maldives Resort, and Scubaspa Maldives, offer exquisite yacht wedding experiences, each providing a unique and unforgettable celebration of love. Their expert team will curate every detail, ensuring that as you sail through the turquoise waters of the archipelago, you and your partner will be treated to an extravagant wedding experience beyond compare.
In each of these yacht wedding experiences, couples are treated to an unparalleled combination of seafaring romance and the breathtaking beauty of the Maldives. Picture yourselves on the deck of a luxury yacht, feeling the gentle sea breeze caress your cheeks as you exchange heartfelt vows in a truly extraordinary setting.
These yacht wedding options provide a range of amenities and services that ensure your celebration is nothing short of exceptional. Elegant and spacious decks offer panoramic views of the Maldivian paradise, gourmet dining experiences tantalize your taste buds with exquisite cuisine, and luxurious onboard facilities add an extra touch of indulgence to your special day.
Tip: Infuse Local Culture into the Wedding
One idea worth considering is infusing your special day with the rich and vibrant culture of the Maldives. Incorporating elements of the local culture into your wedding celebration not only adds a touch of authenticity but also allows you and your guests to immerse yourselves in the traditions and customs of this captivating destination.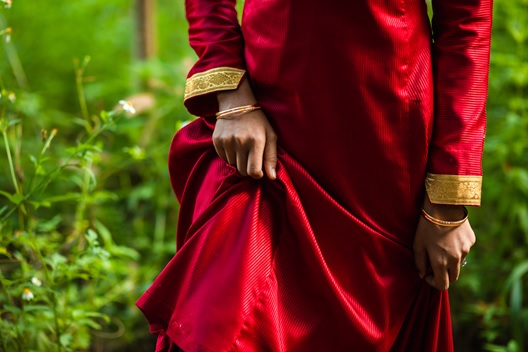 The Maldives is renowned for its warm and welcoming people, who take pride in their cultural heritage. By incorporating local customs and traditions into your wedding, you pay homage to the spirit of the Maldivian people and their way of life. In addition, these cultural elements create an atmosphere of enchantment and add visual splendor, making your wedding day unforgettable for both you and your guests.
When considering infusing your wedding with local culture, work closely with wedding planners, resorts, or cultural experts who have a deep understanding of Maldivian traditions. They can guide you in selecting meaningful cultural elements and ensure they are respectfully incorporated into your wedding celebration.
Maldives: The Wedding Destination Extraordinaire
The Maldives' extraordinary wedding venues set the stage for a magical experience where romance, luxury, and natural beauty blend seamlessly. You can choose between a stunning beachfront location, an enchanting overwater chapel, or an extravagant yacht to make your special day truly unforgettable. As you and your partner journey to the archipelago, may the breathtaking vistas and warm tropical breezes infuse your love story with the essence of paradise. It's time to embrace the unparalleled beauty of the Maldives and create lasting memories you can share with families and friends.
Check out more destination wedding inspiration here