Modern Tropics was the feeling that Rachel & Mark were going for when it came to planning their wedding. They wanted a tropical wedding in a local location and that's exactly what they got!
DATE: June 11, 2022
LOCATION: Sarnia Riding Club (sarniaridingclub.com) "Mark proposed in Mexico, so our first thought was to get married abroad. However with the unfortunate unforseen pandemic, we decided as long as we were on/by the beach, we would be happy. Our venue was local and had private access to the beach/waterfront of Lake Huron. We ended up having our magical tropical wedding after all." – R&M
PHOTOGRAPHY: Sandra Hana Photography (sandrahanaphotography.com) "We found our photographer Sandra Hana Photography through our videographer Tiana – InsideOut Films. These two are warm, wonderful women who are incredibly talented in what they do." – R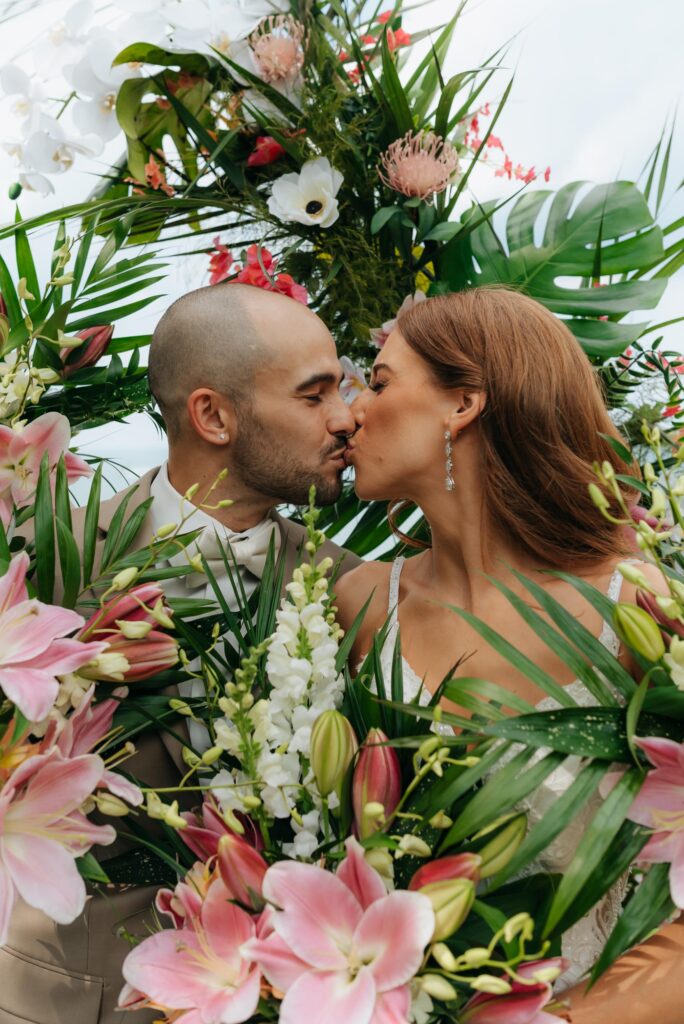 GUEST #: 55
COLOUR PALETTE/THEME: "We had a tropical theme with a modern gold flare – vibrant shades of blue to reflect the ocean, monstera leaves, coconuts, and beautiful tones of pink floral. My vision wouldn't have been brought to life without our decorator/florist, Emma at Save the Date. She was a dream to work with." – R
DÉCOR/ FLORALS: Save the Date Events & Décor (savethedatesarnia.ca)
BOUQUETS: Flowers Forever (flowersforever.ca)
BRIDE'S ATTIRE: Morilee (morilee.com)
BRIDESMAID ATTIRE: Azazie (azazie.ca)
GROOM + GROOMSMEN ATTIRE: Joseph's Clothiers (josephsclothiers.com)
HAIR &MAKEUP: Beauty Matched Studios (beautymatched.com)
VIDEOGRAPHER: Inside Out Films (insideoutfilmstc.com)
TELL US YOUR STORY: "A little about how my husband and I met… It was almost 6 years ago, and we worked together at a gym, where I was actually his supervisor. I will say my first impression of him wasn't the best, as he was late for his first shift working with me. However, after a funny mess occurred, it brought us together to clean it up and we discovered how similar our personalities and interests were. Who would have thought that cleaning up trash is where I'd find my treasure, my soulmate? We were friends first before we started dating and I would never change that. He is my best friend." – R
BEST MEMORY: "Declaring our love and vows to one another in front of all the people we care about the most. I did enjoy that we did a first look and read our vows to each other privately at this time, as it was not only a beautiful moment shared just between us, but it also helped us calm our nerves as neither of us is comfortable with public speaking or the spotlight." – R
ADVICE: "Couples that plan together, stay together. Enjoy the little moments of the whole journey leading up to the big day. Don't be stressed, it's fun!" – R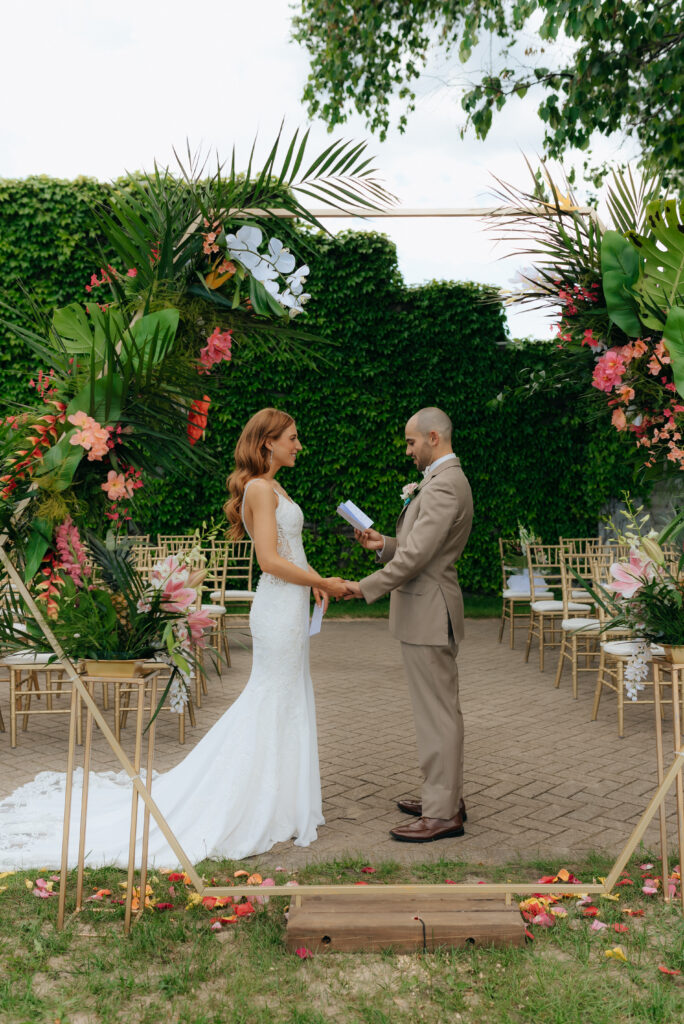 Featured in the Spring/Summer 2023 edition of The Wedding Ring Magazine
FIND OUT MORE ABOUT SAVE THE DATE EVENTS & DECOR | To speak with Save The Date Events & Decor about your wedding options, you can reach them using the form below.