Expert Tip from Lori Hough at Northstar Travel (https://www.northstartravel.ca)
You are making plans for your big day and you are considering a destination wedding. But, is a destination wedding right for you and for your guests? If you've opted to marry away, then you'll have a whole different list of variables to consider. Here are a few things to think about.
All-Inclusive Options
Many people, when they think about a destination wedding, think about an all-inclusive resort in the Caribbean or Mexico. This can be a great choice because your guests will pay one price and have their flights, accommodations, meals, drinks, and transfers all bundled together. Getting married in a country that doesn't offer the same "all-inclusive" options will mean putting together a customized bundle (air, hotel, transfers, but not drinks or meals) for your guests so that they are still paying one price to attend your nuptials. This can certainly be done through various travel suppliers.
Even the availability of all-inclusives in the Caribbean or Mexico will be dependent on your guests' home country. Do you have a lot of family and friends who do not live in Canada? Then, all-inclusive for them will mean their hotel stay, but flights and possibly transfers will be priced and paid separately. If your guests are coming from Europe, for example, the cost of their flights could make it much more expensive for them to travel.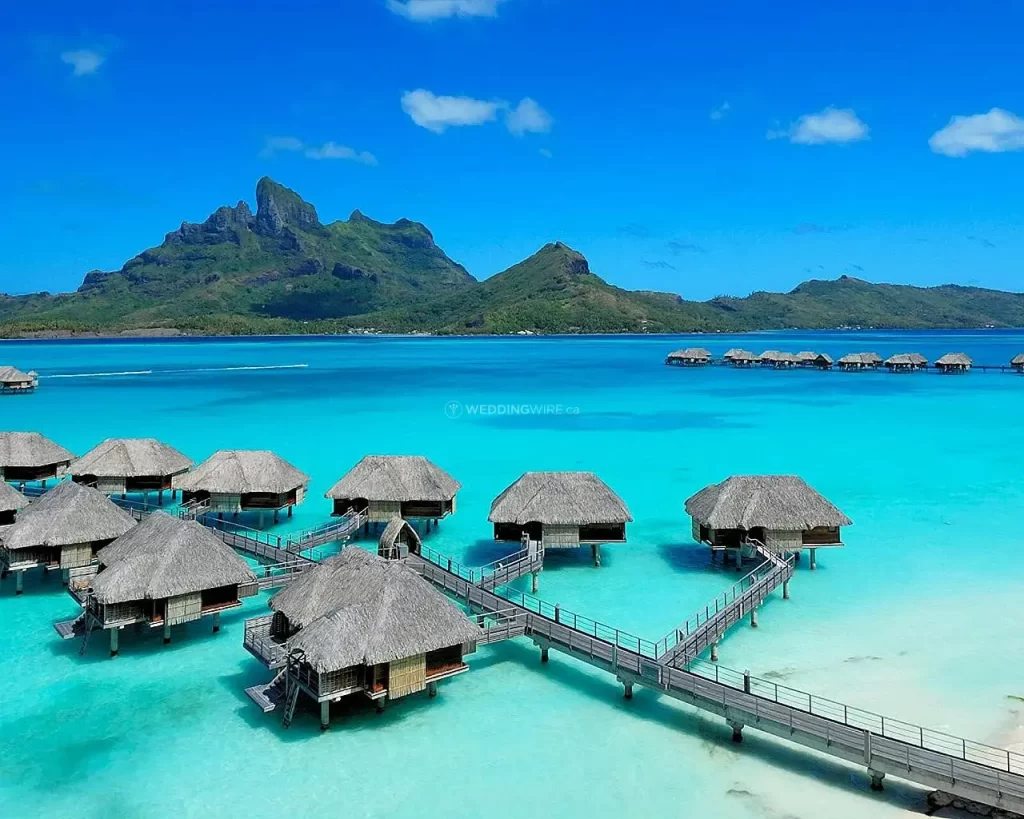 Legally Wed
Different countries will have different requirements on what it takes for tourists to have a legal marriage performed in their country. Sometimes, it's easier to get married locally, say at City Hall, and then just have a symbolic wedding in destination. You could still dress up, and if you didn't tell your guests, it would look the same as an official ceremony. It would be important to thoroughly research the requirements for the country in which you were planning to get married. Be certain to use government websites to get official regulations.
Documentation
Speaking of different countries, depending on where you are thinking about tying the knot, you and your guests may need visas or immunizations to travel there. Factor this into your planning, as it means another expense for you and your friends and family.
Finances
While a destination wedding can remove some of the planning and expense for the bride and groom that is required with a local wedding (venue, ceremony location, caterer, photographer, flowers, etc), it does shift the cost to your guests. You will need to consider whether your guests can afford $5,000-$6,000 or more per couple to attend.
Family Dynamics
One of the nice things about having your wedding in a destination is that your time away is for multiple days. It gives family and friends the chance to visit with you and with each other before and after the actual big day. Of course, this is presuming that everyone you are inviting gets along with each other! What DO you do with your mother-in-law-to-be and your father-in-law-to-be who can't be in the same room with each other and now are spending a week at the same resort?
Weather Conditions
The time of year you want to get married has a big impact on several factors like weather, price, and availability. Always dreamed of getting married outside of Tutankhamun's tomb? Probably not during Egypt's summer, when temperatures can reach 50 degrees Celsius. Worried about hurricanes or typhoons? Some islands in the Caribbean and the South Pacific may be more likely to be in the path of a big storm. Planning a destination wedding during the height of the tourist season can mean prices will be higher.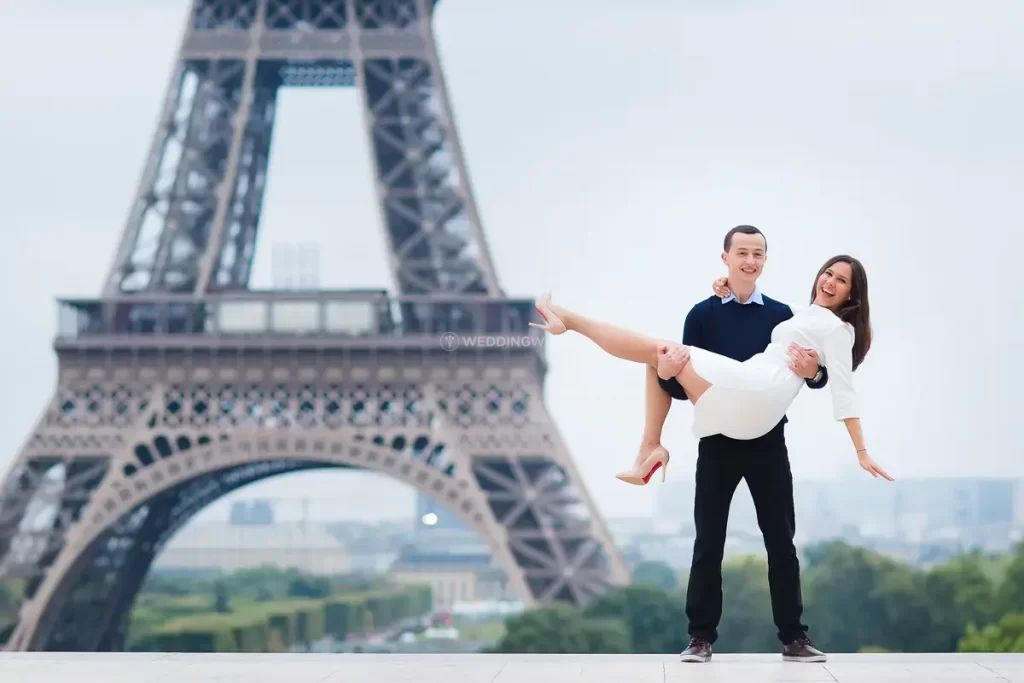 Timing
How long you have to plan also needs to be taken into consideration. If you leave your planning too late, many hotels and resorts will only have limited availability. You may not get the number of rooms you were hoping to reserve.
Tour operators in Canada selling all-inclusive packages to the Caribbean or Mexico will allow you to put a certain number of rooms on hold for a certain number of days. During that time, you are letting your guests know the details of the trip and they are making their deposits. However, if you try and hold too many rooms, the tour operator will want you to put down additional money to hold the extra space, as it is making a big difference to their available inventory. You may need to think about creating an "A" list of guests and a "B" list of guests and advertising to the A list first. If need be, and you run out of reserved rooms, then you can go back to the tour operator and ask for more, but there's no guarantee that the price will remain the same.
Hire Professionals
Working with the right team of people like your travel agent and an event planner will take some of the stress of planning off your shoulders. It's your big day, you want to make sure you enjoy it!
FIND OUT MORE ABOUT NORTHSTAR TRAVEL | To speak with Lori at Northstar Travel about your wedding options, you can reach them using the form below.
Find more destination wedding inspiration HERE.