A Nova Scotia Destination wedding was exactly what Jacqueline & Patrick were dreaming of when they were planning their big day!
DATE: June 18, 2022
LOCATION: Our home in Nova Scotia "I'm from Nova Scotia and we moved home from Toronto two years ago. It was the perfect venue for us!" – J
PHOTOGRAPHY: Brian Limoyo Photography (brianlimoyoweddings.com) "We found Brian online and loved his site and the feel of his personality that came through. When we spoke on the phone, it was a match. I didn't want photos to take away from our guests, and I wanted the day to feel casual, and Brian was great at working with me on this!" – J
GUEST #: 50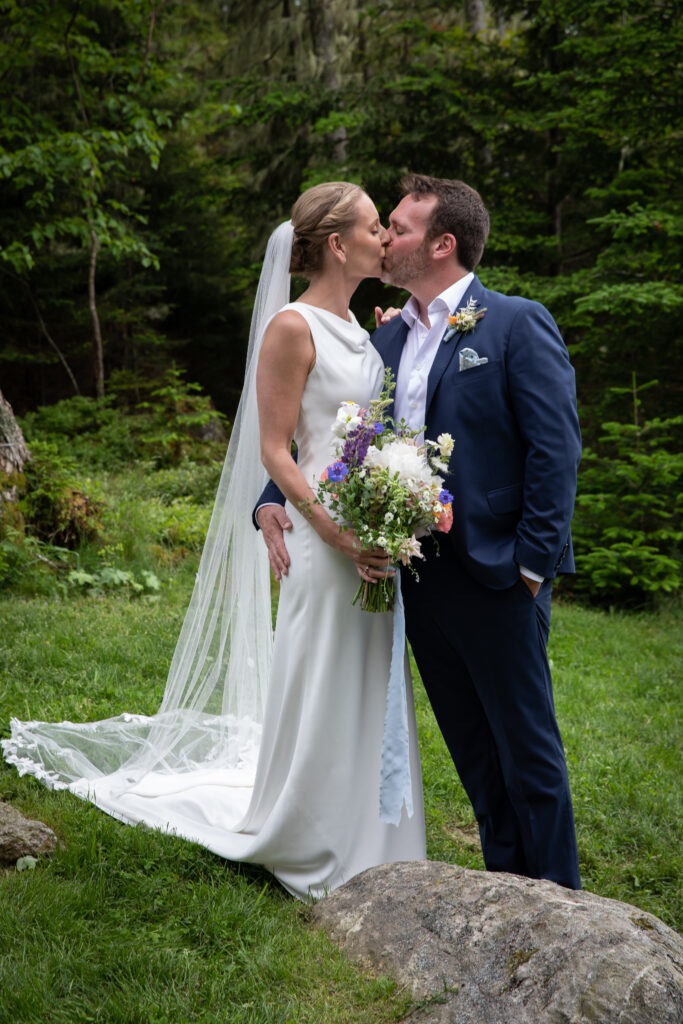 COLOUR PALETTE/THEME: "Dusty blues, whites, navy with a pop of yellow in the bouquets." – J
DÉCOR: MacFarlands Events (macfarlandsevents.com)
FLORALS: Euclid Farms (euclidfarms.com)
BRIDE ATTIRE: Charlie Brear (charliebrear.com)
BRIDESMAID ATTIRE: Anthropologie (anthropologie.com)
GROOM + GROOMSMEN ATTIRE: Custom suits
HAIR: Eloquence Salon (@eloquence.salon2022)
MAKEUP: Janine Gerrits Makeup (janinegerritsmakeup.com)
DJ: Pure Quality Productions (purequalityproductions.com)
CAKE: Marcie LeBlanc
PLANNER: Pineapple Events (pineappleworks.ca)
CATERING: Chef Raxx (www.chefraxx.ca)
TELL US YOUR STORY: "Patrick and I met in October 2016 when we were both living in Toronto, focused on our careers. We met at a rugby game we were separately attending, and we quickly realized we had mutual friends. He was very persistent and tracked me down after the game and asked me out to dinner. We began to spend more time together and became really close, quickly. He told me he loved me after a few pints on St Paddy's Day and the rest is history. We spent years living in a loft size apartment in downtown Toronto, enjoying city life together. When the pandemic hit, I wanted to move back to my hometown in Nova Scotia and live on the ocean again. We found a beautiful home in the woods, facing the sunset over the ocean. We have been here for over two years and couldn't be happier." – J
BIGGEST CHALLENGE: "Envisioning our property as a venue. We also had no rain plan! The weather in June in Nova Scotia isn't guaranteed, so we were crossing our fingers it would work out! We went through multiple set-up plans to determine which was the best configuration with the day." – J
BEST MEMORY: "Arriving by boat with my dad and sister. I looked up at our property and saw our families smiling down at us. Pat was more handsome than I could have ever imagined. As my dad helped me off the boat and walked me up our dock towards Pat, it was the most special moment of my life." – J
ADVICE FOR OTHER COUPLES: "Once you have a photographer, DJ/band, caterer, and venue the rest falls into place really nicely. The day goes by so so quickly, try to take a quiet moment and look around at everyone celebrating and having fun. Don't sweat the small stuff, it doesn't matter. It's your day, try not to get influenced by what others may be suggesting." – J&P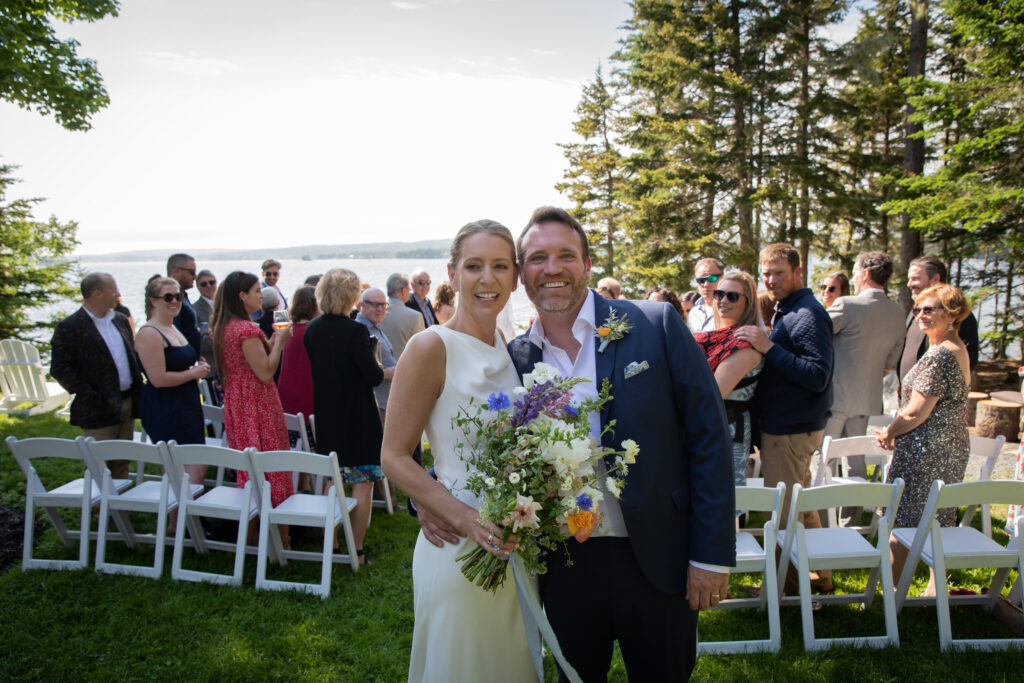 Featured in the Spring/Summer 2023 edition of The Wedding Ring Magazine
FIND OUT MORE ABOUT BRIAN LIMOYO PHOTOGRAPHY | To speak with Brian Limoyo Photography about your wedding options, you can reach them using the form below.