About
WHERE WE ARE
Located in the beautiful small town of Erin, Ontario, we are just a short drive from Kitchener, Waterloo, Cambridge & Guelph. The ideal venue to host your dream wedding ceremony and reception. Our majestic clubhouse offers a private club feel with an unparalleled backdrop for those photos to capture your moments to last a lifetime.
Details, Details, Details
YOUR PERSONAL TOUCH
Our professional events manager will ensure that planning your special day will be as easy and stress-free as possible and is ready to help you create a magical intimate affair for 30 guests or an elaborate first class event for up to 250 guests!
DINE IN STYLE
Let our Chef walk you through limitless menu options, offering both custom designed menus and all inclusive packages to meet all of your needs as well as courteous, professional staff who will exceed your expectations.
Couple Reviews
Please login to add your review
Vendor Profile : Calerin Golf Club
You May Consider These Items
10 Adelaide Street East Toronto, ...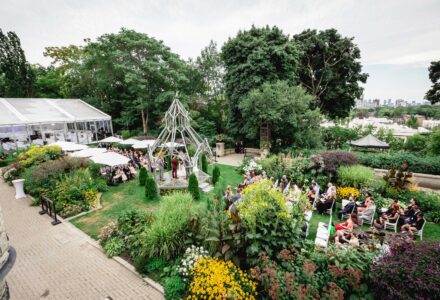 1 Austin Terrace Toronto Ontario M5R ...
© 2023 The Wedding Ring All rights reserved.