About
Everyone knows that the Concordia Club throws one of the biggest and most famous Oktoberfest parties every year. But what you may not know is that they can also host an elegant wedding reception, from small and intimate, to large and lavish. In fact, the word 'Concordia' is Latin for harmony, friendship and unity.
Concordia Club has been a Kitchener institution since 1873 (back when Kitchener was named 'Berlin'), and because they do weddings of nearly any size or budget, offering outdoor ceremony possibilities on their impressive patio, a variety of menus, a professional chef, and most importantly, that unique atmosphere created by their German-style architecture, dark wood, exposed beams, and high ceilings. Michael Smith of The Food Network's Chef at Large has even visited this distinct location. Let us explain…
Products & Services
With two floors, multiple rooms, and prices you can't beat, Concordia Club has its advantages. "The food was awesome, the staff were helpful and the atmosphere was wonderful!" said Kevin and Heather, after their Concordia Club wedding reception. So, let's break down your various options at Concordia Club…
Accommodating Weddings | Concordia is, well, gigantic. It can hold from 80 to 400 guests at any given time, and it gives an old-world ambiance that is stunning – even more so with subtle decorations. There is wheelchair access to the hall, tons of parking, and its location is accessible from just about anywhere, with the expressway visible from the parking lot.
Budget-Friendly Details | Concordia can do weddings within all budgets. An average wedding at Concordia Club is between $8,000-10,000. A high-end budget with many guests would be about $15,000 or more. An example of this high-end wedding was a 'Christmas in July' wedding where the theme, the food, and the drinks were non-stop all evening! Menus start at $40/person. Our favourite menu comes in at just $59 per person for a family-style dinner including two proteins with hors d'oeuvres and a late-night buffet. Concordia will allow you to operate a toonie bar with bar tickets. Your bartender is provided by the Concordia Club, and the Club also holds the liquour license. Gratuities and taxes are extra.
Tons of Reception Options | Concordia Club has four separate wedding spaces to choose from. Smaller rooms for up to 40 people include the Weinstube ('Wine Room') and the Jägerstube ('Hunters Room'). The largest room is the Halle, or the main hall. The biggest option, this room offers ample space for up to 400 people and is most commonly used for weddings. A coat check is also available.
Outdoor Ceremony Options | If you are looking to host your ceremony outdoors, there is a stunning space on the grounds for an outdoor ceremony with room for approximately 200 guests (see below). A cute garden suitable for your photoshoot is also available to make your entire day complete at the Club. You also have the option of holding your ceremony in one of the banquet rooms and have your reception in another. The Halle can be used for both ceremony and reception also, with an easy transformation and some great decorating.
Packages & Pricing
Dinner Service Options | Concordia Club has their own professional chef on staff, and can give you Country Style Dinner service or Plated Dinner service, including everything from traditional Canadian food to authentic German food. Portions are plentiful – for example, the Country Style menu gives you an appetizer, two proteins, potato or rice, a vegetable, dessert, coffee, tea, and milk. Best of all, the Country Style platters are brought right to the tables, so you and your guests can enjoy the meal without getting up!
Need-To-Know | Ideally you should book one year in advance for the best selection of dates. As with most venues, bookings of less than 12 months are usually possible, especially if you're willing to be flexible with your date. To book, you'll be putting $1000 down. This is non-refundable but can be transferred to a different date if needed. Expect to pay 15% gratuities and GST & HST on top of your quoted prices, as per usual.
Details, Details, Details
We suggest booking Concordia Club for your wedding at least 1 year in advance for popular wedding dates as weekends between April and November fill quickly.
• To book your date on Concordia's calendar, you can pay the $1000 deposit.
• You will meet to sign a contract and iron out all of the details (including meal selections and table arrangements) 3 months prior to your wedding.
• 75% of the remaining amount (calculated using the contract details) is due 2 weeks before your wedding, along with confirmed guest numbers, vegetarian requests, etc..
• The remaining balance is due within 30 days of the wedding day.
Couple Reviews
Please login to add your review
Vendor Profile : Concordia Club
You May Consider These Items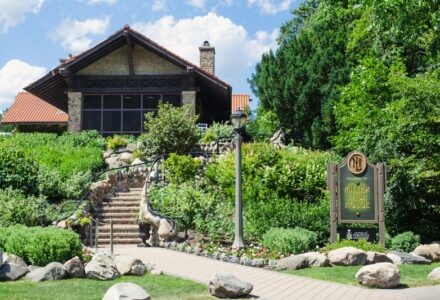 130 Old Kingston Road Toronto ON., M1E 3J5
1150 Wellington Rd, London, ON N6E 1M3
© 2023 The Wedding Ring All rights reserved.