EXPERT TIP BY: Risa VanMiddleKoop, The Financial Diva (thefinancialdiva.ca)
Wedding planning and wedding budgets are all about priorities. Rising costs are making both a challenge. If you're looking for a few budget-friendly tips to help you plan for both your dream wedding AND your happily ever after, read on.
1. ENJOY A LONG ENGAGEMENT: Instead of rushing down the aisle, give yourself a year or more to plan your wedding. The extra time is great not only for planning, but it's also an opportunity to save money to pay for your dream wedding instead of going into debt.
2. DON'T OFFER ENDLESS ALCOHOL OPTIONS: You don't need to host a fully stocked, top-shelf open bar for your guests to have a good time! Offering a selection of the most common alcohols, along with beer and wine is much more cost-effective.
If your heart is set on a signature cocktail or champagne toast, consider limiting your pre-dinner cocktail hour to only this beverage.
3. FIND AN OUT-OF-THE-BOX WEDDING VENUE: Country clubs and fancy hotels are great, but they're not your only options! Consider a restaurant, museum, city park, college/university, library, or even a boat—there's a slew of modestly priced (and unique!) wedding venues out there to choose from.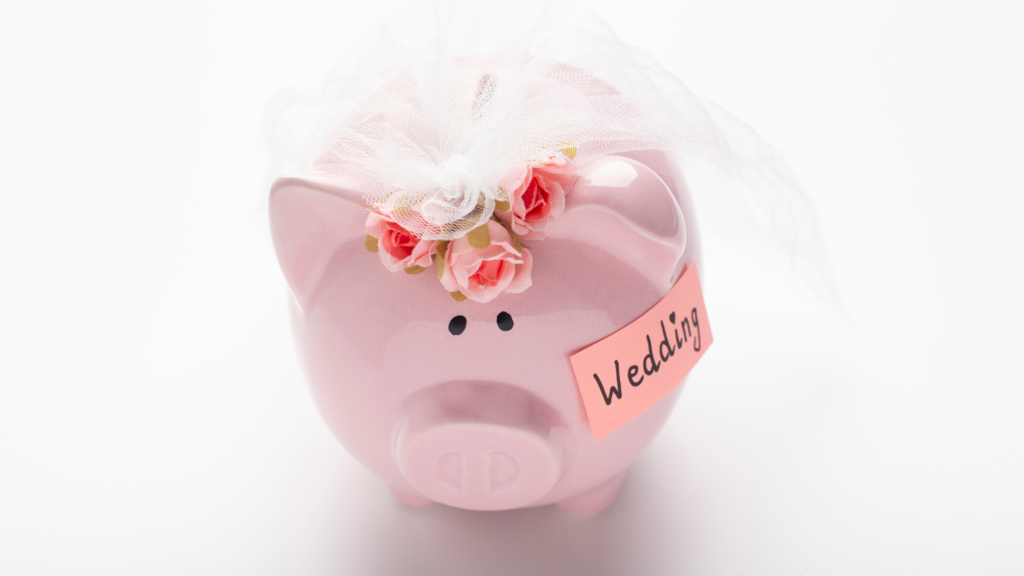 4. RENT! DON'T BUY: It's tempting to shop until you drop for all the beautiful things for your wedding. Consider renting items that you won't use again to be eco and budget friendly.
5. TRY AN ALTERNATIVE OR EMBRACE MINIMALIST BRIDESMAIDS' BOUQUETS: Skip bouquets and go with floral crowns, greenery, or a single stem if you'd like to stick to flowers. Other alternatives include books, candles, and, in one memorable case puppies.
6. SHAKE IT LIKE A POLAROID PICTURE: Instead of renting a photo booth, create a Polaroid or instant camera station with a few cameras, props, and tons of film. It's just as fun!
7. GET A LITTLE HELP FROM YOUR FRIENDS: If your friends and family members offer to help you out with part of your special day, take them up on it! Perhaps you have a friend who's a musician and wants to play at your ceremony or a family member who's a photographer and wants to take your wedding photos. If they've offered to help, it's because they want to. Not only will it make them feel special, but it'll also give extra meaning to your wedding day memories, too.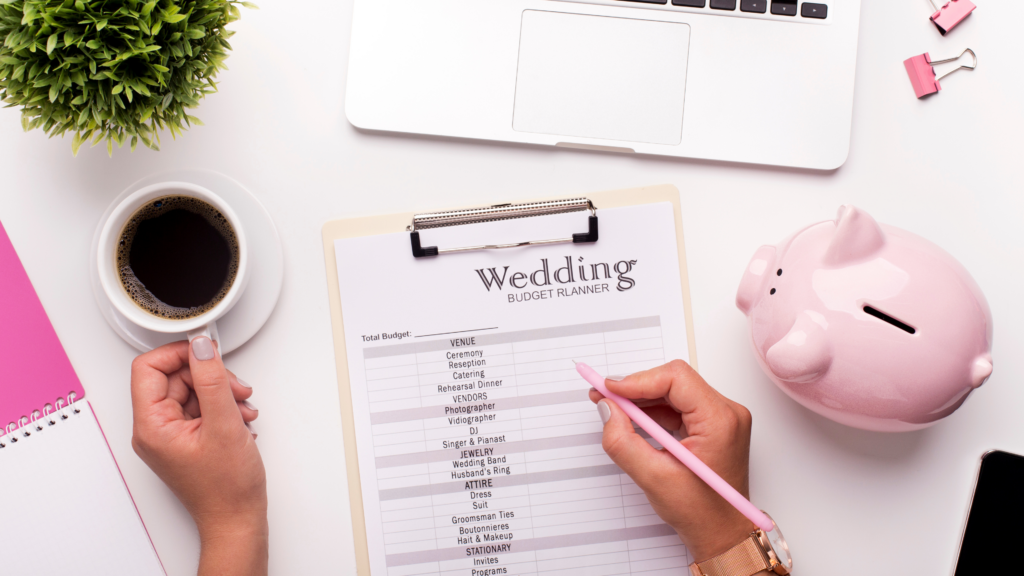 8. DON'T FEEL LIKE YOU HAVE TO DIY EVERYTHING: Not all DIY projects provide cost savings. Sometimes the cost of purchasing materials for your DIY is more than the cost of renting or hiring a professional. If for some reason your DIY project does not turn out the way that you hoped, you'll be spending more money redoing the project or purchasing/renting the item finished.
9. WATCH FOR DEALS AND SALES: Follow your favorite local wedding professionals on social media to find out about trunk shows, sample sales, and discounts, and to catch special promotions.
10. CHECK OUT NON-WEDDING RETAILERS: Retailers and professionals whose products are not traditionally wedding focused may offer cost savings. For example, your favourite restaurant may offer catering. Many of your favourite local businesses would be happy to re-imagine their products or services in a way that fits your wedding dream and budget.
ABOUT FINANCIAL DIVA: Whether planning your dream wedding, buying a house, saving to grow your family, wondering about your savings, researching insurance, or anything in between, The Financial Diva is there for you.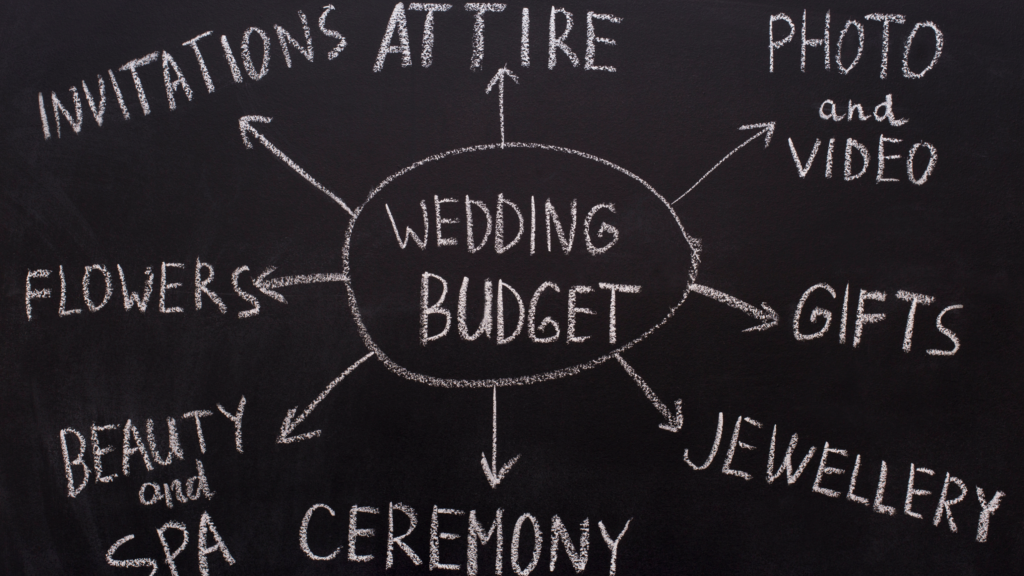 Featured in the Spring/Summer 2023 edition of The Wedding Ring Magazine
FIND OUT MORE ABOUT THE FINANCIAL DIVA | To speak with Financial Diva about your wedding options, you can reach them using the form below.