Photo by Hope Harbour Photography
What does your dream wedding look like? Close your eyes. Both of you. Picture your wedding day. You're at the ceremony about to marry. Standing in front of you is your soulmate, your best friend, your partner, your love. What does your wedding look like? Who is there? Is there music? What about flowers? What are you wearing? Move on to the reception. Where is it? Who is there? What does it look like? What's for dinner? Is there dancing? Is there a band or a dj? Do you have that vision in your minds?
Now we need to talk about what happens when you need to reimagine your wedding day in a pandemic world.
Every Wednesday night, Rob from Music Central Entertainment hosts a wedding support group zoom chat with local brides, grooms, and wedding vendors. It's a chance to share space with people who are going through exactly what you're going through. Last week we used a bit of time to talk about the challenges of planning or replanning a COVID wedding. We thought we'd share a few of the insights from that chat.
Once you've made the monumentally difficult decision of postponing your wedding (or in some cases, had this decision made for you), everything becomes both easier and harder. Ideally, you'll just lift the entire day, including wedding vendors and guests, vision and vows onto a new date. There may be some scrambling to book new vendors if your original vendors are not available for your new date. And sometimes there is so much frustration with the entire situation, you may be tempted to adjust the vision completely.
With social distancing restrictions still limiting groups to 5 people (as of May 20) the likelihood of hosting a wedding of 100+ people in 2020 is fading quickly. Some couples are seriously considering the option of an elopement-style or micro wedding. For some brides and grooms, a beautifully small intimate ceremony is what they have always dreamed of for their wedding. There are other couples whose dream wedding starts Friday night at the rehearsal dinner and runs through Sunday morning brunch with every friend and family member celebrating and dancing along with them. Maybe your dream wedding is somewhere in between.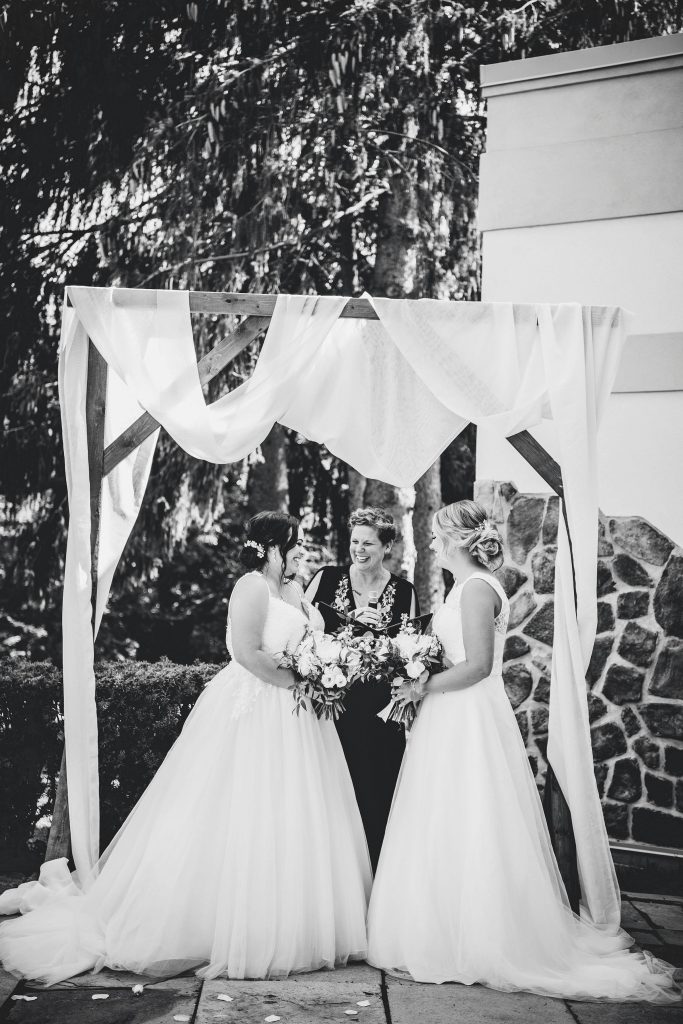 Anne Warren from the Wedding Ring attends most Wednesday night chats and had this advice to offer:
"Before taking a drastic step and throwing out your original dream wedding, take a few minutes to reflect on what aspects of your wedding day are important to you and your fiancé. (Honestly, I give this advice to every couple who is planning a wedding even without the added stress of a pandemic.) Don't let panic, frustration, and stress steal this wedding dream from you. You can still have your dream wedding. You just may not be able to have it on the same date you had planned. Would you rather give up the dream wedding or the wedding date?"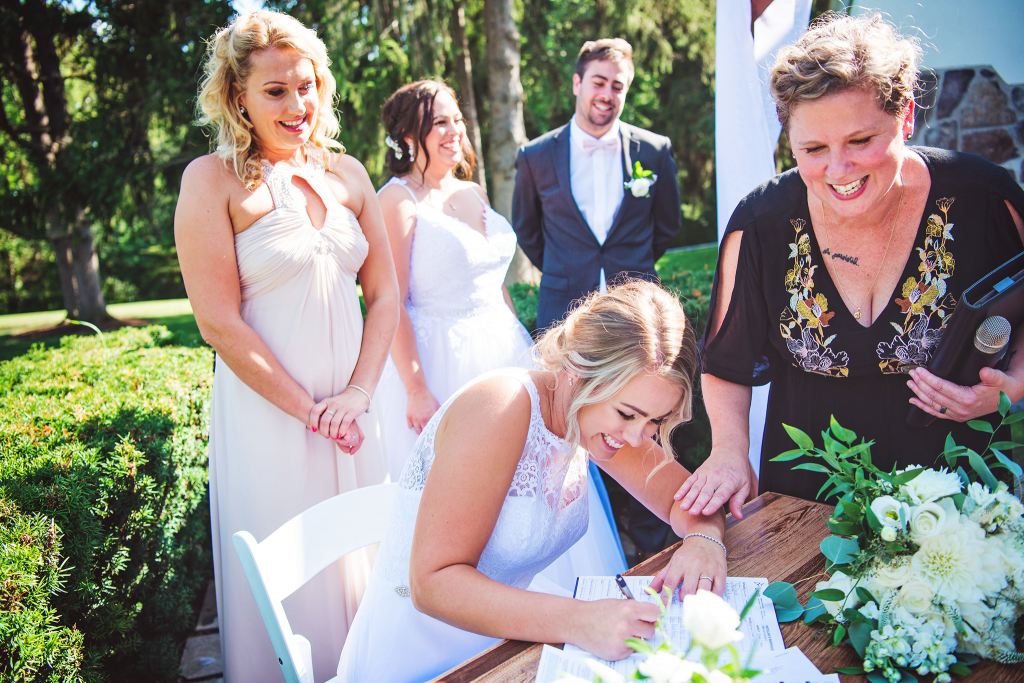 Amy McNall from Unmistakably You Boutique Wedding Coordination had this to say:
"Finding yourself in the position of postponing and either revising your plans or completely replanning your wedding comes with a myriad of emotions: grief, sadness, anger, frustration, and sometimes the desire to give up. As I've helped my clients navigate this situation and postpone their weddings, I've continuously encouraged them to focus on their priorities and not to give up on their dreams. Though the urge to cancel everything or skirt the rules and hold a micro wedding may crop up, couples should take time to calmly reflect on those elements of their original wedding plans that were important to themselves and their families, and find ways to incorporate these elements into their new plans. While the knee-jerk reaction may be to completely forgo your original plans and hold a small elopement now, I encourage you to think about the potential future consequences of such a decision. Will you regret not being able to hug your mom moments after being declared married? How will your family feel if they can't be there to raise a glass and toast you at your reception? Would your father be devastated at not being able to walk you down the aisle, or have the traditional father/daughter dance? When you imagine your magical wedding day, can you picture it without being surrounded by all of your friends and family?
This pandemic has, without a doubt, thrown a wrench of epic proportions into the wedding world, but it doesn't mean that you have to give up on your dream wedding day. The decision to postpone and the mental, physical and emotional toll it takes is real, but weighing that against the long-term regrets of not marking your special day with a celebration that's truly important to you may be more difficult in the end. I encourage anyone who is in this position to consider carefully before making any rash decisions, and if there's anything Unmistakably You can do to help, don't hesitate to reach out."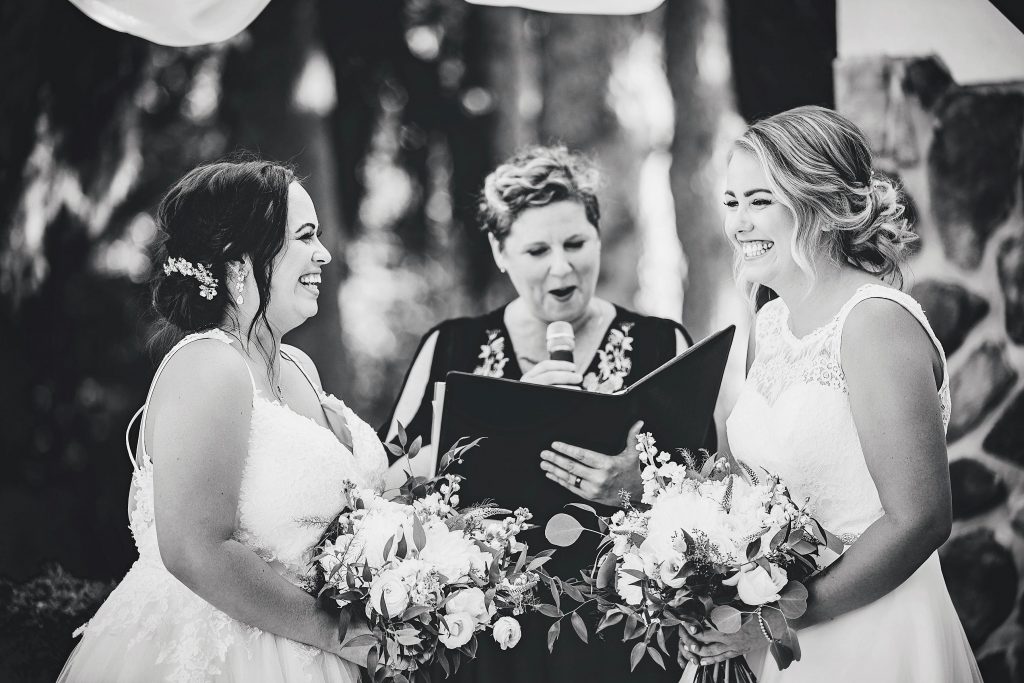 Jodi Hall from Something New Officiant had this to offer:
"As an officiant, and the only vendor that's legally required for a wedding to happen, my caution against acting too quickly comes entirely from a heart space. I encourage to you take pause. To answer the question: "When I close my eyes and call up the images of the most anticipated moments of my wedding day, I picture ______________". Each spouse should write down those moments and then come together to talk them through. Where were the areas of commonality?
What does it feel like for you to imagine those moments not happening? Are they niceties or 'needs-to-be'?
Those moments you cannot imagine going forward on your wedding day without, then become the guiding framework for the decisions you make moving forward. Inevitably there will be things and maybe even people you need to let go of when planning your wedding anew. There will be hard and heavy feelings associated with the loss of investments, tangible or otherwise, you invested into realizing your wedding day, all the while grappling with the uncertainty of these times.
I invite people to entertain the thought that it just might be possible that their wedding day will be even more meaningful when we assemble together in groups large or small. I mean, can you just imagine how filled with emotions we all will be to finally have arrived, gathered together to celebrate your love, your "I do".
Regardless of whether you opt-in to a newly imagined micro wedding or decide to move your date to allow space for the full dream wedding, your wedding vendors can't wait to be a part of your day.
We invite you to join us for a Zoom call Wednesday night at 7 pm – meeting id 179 108 723.