Trains have always been one of our favourite elements of a wedding gown. And the current trend towards stunning, eye-catching trains sets our hearts aflutter! This is a trend that started a few years ago and is going strong. Designers are getting more and more creative with the train details. A train can be a flirty accessory in your photos as well as glamourous accent at your ceremony.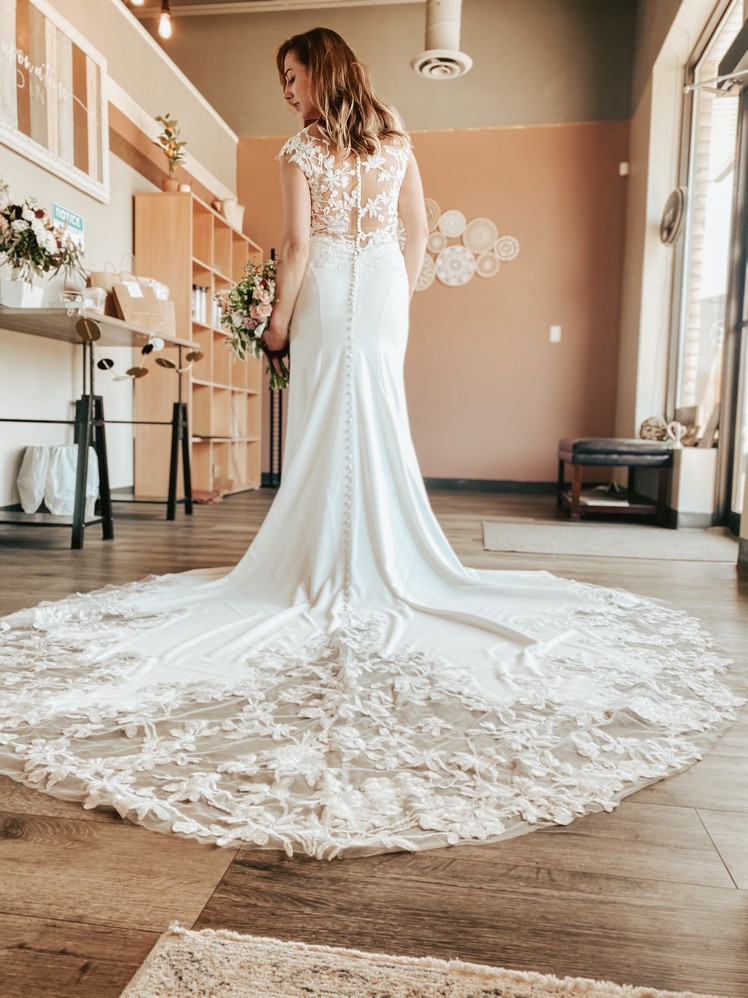 ABOUT ONCE UPON A TIME WEDDINGS: Once Upon a Time Weddings (www.onceuponatimeweddings.ca) Strathroy, ON offers brides an unforgettable bridal shopping experience as well as having unique and beautiful wedding gowns and bridesmaids dresses. Book your bridal appointment and find out more!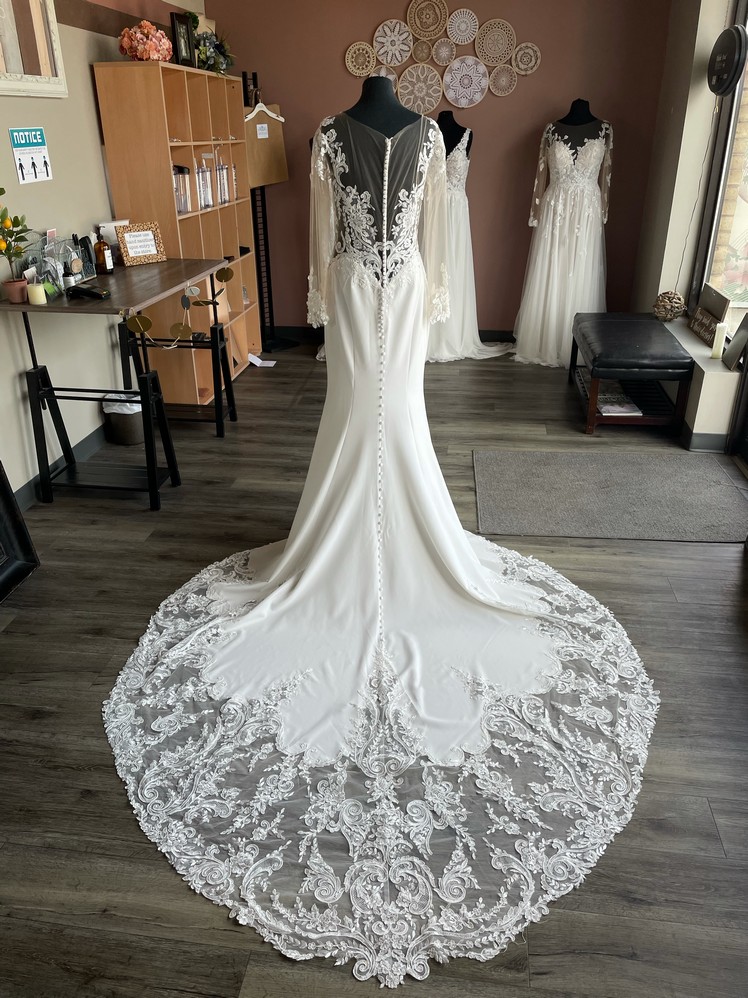 Featured in the Fall/Winter 2021 issue of The Wedding Ring Magazine
FIND OUT MORE ABOUT ONCE UPON A TIME WEDDINGS | To speak with Once Upon A Time Weddings about your wedding options, you can reach them using the form below.