EXPERT TIP BY: Unmistakably You (♥) (www.unmistakablyyou.com) London, ON
If you're newly engaged, congratulations! You're probably super excited, but you may also be experiencing the common feelings of stress and being overwhelmed that our clients talk about prior to booking us. If that's the case, you might have looked into hiring a 'wedding planner' or 'coordinator', or you may be looking for a venue that provides one. But what are the differences? What kind of professional or service do you REALLY need to help you deal with the stress you're feeling? The question is: Wedding Planner vs. Venue Coordinator?
I'll try to shed some light on some things you'll want to think about, with the caveat that terminology and roles may differ from market to market and region to region. The best thing you can do if you're seeking help is to book a consultation or discovery call with a local professional so that they can explain their services to you. You can do this face-to-face or virtually. Don't just depend on their website to give you the full scope of their services. The following are some terms you may come across in your search:
DAY-OF/MONTH-OF/LOGISTICS COORDINATOR
Typically, this is a person or team who enters the planning process closer to the end. You've booked all the wedding vendors, created the pillars of your itinerary, and are looking for someone to help tie up loose ends, tweak the itinerary, and manage your vendors and schedule on the day of the wedding. Actual inclusions vary, but there are usually one or two meetings prior to the wedding, the creation of an itinerary, and fewer hours of service on the wedding day than a full planning package might include. Some coordinators provide setup and teardown services, and some only offer these as add-ons to their packages. Wedding Planner vs. Venue Coordinator is something to consider when deciding.
Of course, I'm biased, but I think this is the minimum you'll want for your wedding day. After all, you shouldn't be the one fielding phone calls or solving problems on your special day!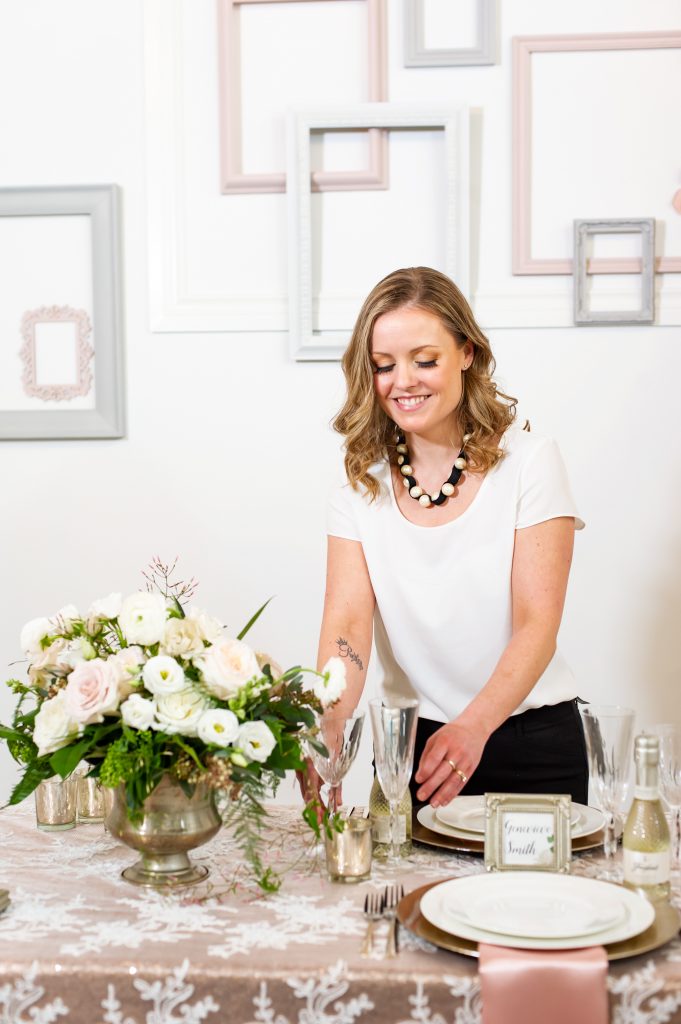 VENUE COORDINATOR/CONCIERGE
Different venues handle this position differently, so if you're contemplating getting married at a hall, hotel, or golf course that provides a coordinator, make sure you ask lots of questions to clarify their role before committing. Often, the venue coordinator is responsible for multiple weddings on your wedding day (if the venue hosts more than one at a time), and will often have other duties, such as hosting tours, writing contracts, and liaising with other departments within the venue. Some venue coordinators will handle the setup of your personal décor, and they'll ensure that the venue's services and items are provided on time and as contracted, but more often than not, they'll finish their workday just after your dinner is served. This means that you're on your own to start speeches, first dances, and any post-dinner events. They also don't provide off-site services, so won't be with you during any pre-wedding events like getting ready, first look, or transportation to the venue. Depending on the coordinator, some gather in-depth information about your other vendors and the services they're providing, but some may not even know the name of your florist or the colours and style of flowers that you've ordered.
My bias is showing again, but from my perspective, a team involving a venue coordinator AND a private coordinator is optimal. That way, you'll have support both on and off-site on the wedding day, and it's a double guarantee that events will happen the way you've planned.
FULL SERVICE PLANNING
This is a package that is definitely recommended for anyone who doesn't have the time (or energy!) to devote to the research, data collection, and vetting of every vendor and the weight of every decision to be made during the planning process.
Most full-service planners walk with you along your entire wedding planning journey, managing your budget, providing resources and guidance, attending meetings, keeping notes, and ensuring that you don't miss any deadlines or overlook any details. Some also provide design services, guiding you through creating a cohesive floral, décor, and stationery scheme. Generally, full-service planners will provide extended hours of service on the day, and may provide extra teams for setup, teardown, and design execution.
A WORD ABOUT SETUP AND TEARDOWN
We often have inquiries from couples who say "I've planned everything, I just need someone to set it up and/or tear it down". First, we give you credit for recognizing that you don't want to be the one doing this; you shouldn't have to WORK on your wedding day! I clearly can't speak for all coordinators/planners out there, but this isn't a service we provide exclusive of our coordination or planning packages. One reason is that we strongly believe that you should be supported throughout the whole of the wedding day, as well as the weeks and months preceding it. The second is that there are just so very many things that could go wrong on the day (sorry… Not trying to scare you!!!), and we wouldn't be equipped to solve those problems without a full understanding of the scope of your plans, the services your vendors are providing, and your overall vision. However, some coordinators DO provide this service exclusive of coordination packages, so it's worth asking the question so that you can be as relaxed as possible on your wedding day. Wedding Planner vs. Venue Coordinator is something to always consider when you are thinking of the tasks that you would need help with.
The moral of the story is that, if it's at all possible for you to include a coordinator or a planner in your wedding process, you should. The stress alleviated and the resources and knowledge provided by a professional, qualified coordinator/planner are worth their weight in gold, and will allow you to actually enjoy the biggest party you're ever going to throw!
ABOUT UNMISTAKABLY YOU: The Unmistakably You team is obsessed with all things wedding! Their mission is simple: give busy couples the peace of mind they need to truly believe that their wedding will be a unique reflection of them as a couple, and ensure that they will be able to relax and enjoy their wedding day.
Featured in the Fall/Winter 2022 edition of The Wedding Ring Magazine
FIND OUT MORE ABOUT UNMISTAKABLY YOU | To speak with Unmistakable You about your wedding options, you can reach them using the form below.