Is there anything like soft and simplistic wedding photos? This editorial showcases the true form of a wedding and all the elements that come together to make it whole. Each vendor involved brings their own unique touch to complete the couple's vision and breathe life into the wedding – hence capturing a soft and simplistic look that cultivates the transition from day to night; as well as a beautiful and enchanting sunset colour palette.
Paired with eccentric and stylish decor, the aesthetic is one of understated modernism, calling to those smaller intimate ceremonies and receptions that are taking the lead in the new event industry landscape.
The images convey a sense of chic elegance married with a playful, subtle, and fresh bridal look. The solo bride is significant in capturing the strong and passionate woman – the one who isn't afraid to stand on her own.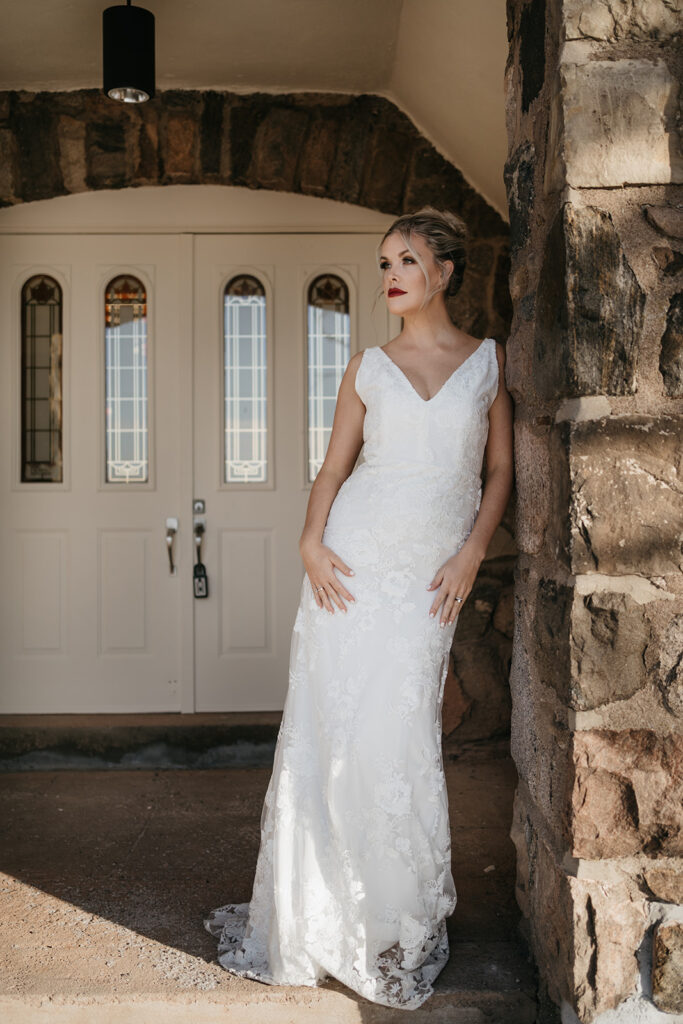 Event Coordinator: Day of Creative (http://www.dayofcreative.com)
Venue: Fieldstone @ Bench (https://benchbrewing.com/pages/fieldstone-at-bench)
Florist: Jean's Flower Shop (https://jeansflowers.com/)
Photography: Josie Nicole Photography (https://josienicolephotography.com/)
Photography: Aimee Rae Photography (https://www.aimeeraephotography.com/)
Model: Sarah Zulak
Donuts: Darling Donuts (https://darlingdonuts.ca/)
Video: Giant Shoe Creative (https://giantshoecreative.com/)
Hair: Diletti Salon and Spa (https://www.dilettisalonandspa.com/)
Makeup: Beauty Mrk (https://beautymrk.com/)
Cupcakes: Cake and Kale (https://www.cakeandkale.ca/)
Bridal Attire: Julia Corke Bridal (https://www.juliacork.com/)
Rentals: Special Event Rentals (https://specialevents.ca/)
For more wedding inspiration check out The Wedding Ring