About
From the Gazebo, perfect for an outdoor ceremony, to the Bride's Boudoir, a great enclave for the bride and her party to freshen up and relax, no detail is overlooked in this spacious setting. Whether you are looking to accommodate 50 guests or 100 (which is the maximum allowed), The Manor has everything you need to create an intimate and joyous environment. The two story estate is replete with photo opportunities as is the beautifully maintained grounds. Even in the case of inclement weather, couples will certainly not be at a loss for indoor areas to celebrate. Joanne Bursa, the facility director, mentioned in the case of a rain shower a couple getting married in front, the ivy of the building serving as a lovely background.
Yet it is not just beauty and elegance that make this wedding locale such a singular selection. The history of The Manor itself often plays a role in why couples are so eager to make it their "I do" destination.
Products & Services
SPACE | The Manor is available to host both the ceremony and the reception, however it is better geared to more intimate weddings. The Manor comfortably accommodates 50 – 80 people inside (100 people total, inside and out) – a fact to consider if planning for a winter indoor ceremony.
When reserving The Manor for a wedding it's all yours from 3pm to 12am
When you book The Manor you get the entire house which includes, on the first floor, a very large outdoor patio space with a gazebo area, separate dining room, drawing room, a study (great for just slipping away and catching up with friends) and a renovated kitchen area which is one of the most lovely kitchens we have ever seen in any event location.
Upstairs you will find the Bride's Boudoir with separate bathrooms for ladies to retreat and freshen up, as well as an additional room where the wedding party can get ready and perhaps share a celebratory glass of pre-wedding champagne.
Packages & Pricing
COSTS | The cost of renting the venue is $1200, which is due in full in order to secure your reservation. They provide some tables, chairs and place settings but you may also need to supply your own if you need more than 50. There is also free parking on the premises and the facility is wheelchair accessible with ramps readily available.
BOOKING AHEAD | In terms of booking The Manor, Joanne advises reserving a slot no later than six months before your desired date. Every weekend in the summer they are usually booked for a wedding, while corporate events and other parties are more popular in the non-summer months. Of course that certainly doesn't mean you can't host a winter wedding, so that's something to keep in mind.
Details, Details, Details
• Rental rates for The Manor range from $600.00 plus 15% of the catering subtotal for functions taking place on weekends from 9:00 am – 1:00 pm and $2,200.00 plus 15% of the catering subtotal for evening/weekend functions from 4:00 pm to 12:00 am . Events carrying past 12:00 am will be charged $300.00 per hour. The Manor rental rate includes the use of the entire main floor, the gardens and the Bride's Boudoir for all weddings.
• The Manor does not hold a liquor license. A special occasion permit is the required and is the responsibility of the client booking the manor (There is a $6.50 per person fee for corkage).
• Deposit Required to Book: full amount of rental fee is required to confirm your booking with the Manor
• Months to Book Ahead: you can book whenever you wish but book early if you are set on a specific date of course
Couple Reviews
Please login to add your review
Vendor Profile : The Manor
The Manor, built in 1929, is an ideal place to have your wedding. Walking through the wrought iron door and peering through the entrance's stained glass window, you immediately feel transported back to Tudor England. When reserving The Manor you get an entire estate at your disposal.
You May Consider These Items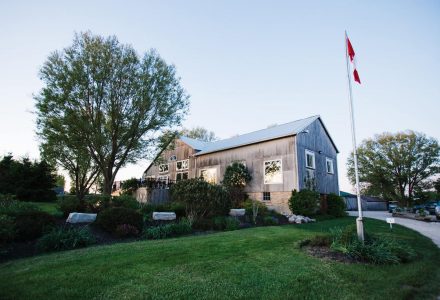 40374 Kirkton Rd, Centralia, ON N0M 1K0
© 2023 The Wedding Ring All rights reserved.