About
Danielle Cotey Hospitality Manager, helps couples plan and execute complete wedding days at Rebel Creek so that each element can be as impressive as the view.
Rebel Creek is located in Petersburg Ontario, just ten minutes from downtown Kitchener-Waterloo. Their location makes them accessible without losing the feeling of destination wedding-style seclusion and nature that makes Rebel Creek unique.
That said, it seems to be the big picture that makes Rebel Creek perfect for so many brides. They have the service, flexibility, scenery, on-site photo options, ceremony and reception spaces, elegance and style that make it so easy to envision a wedding taking place here.
Says Danielle, "The wonderful thing about Rebel Creek is that it is a one-stop-shop, your guests do not have to drive anywhere, the bridal party does not have to go offsite for pictures due to the gorgeous grounds, there is an indoor ceremony location in case of inclement weather free of charge just for peace of mind and we take care of everything we can for you so you can just come and enjoy your day with your guests."
Products & Services
The ability to host the ceremony they wanted, with a perfect spot for pictures, and the reception of their dreams, and an all-in-one location was definitely some of the things that initially attracted Marjorie and Jon to Rebel Creek. They told us, "At Rebel Creek, we were able to have our ceremony on the beautifully manicured golf course with the forest behind." Post-ceremony, the couple rode golf carts to the third hole where they took advantage of the scenery, a perfect backdrop for their photoshoot.
Marjorie remembers, "Rebel Creek even brought out drinks and appetizers for the wedding party during the photoshoot, it was fantastic!" The last stop was the tastefully decorated hall, which had "a nice dance floor, and a bar area for our guests to mingle as well as have access to the patio all night. It was perfect."
For CEREMONIES at Rebel Creek, you can have your wedding on the beautiful 3rd Tee, right under an amazing old stone farm silo. In case of poor weather, your outdoor ceremony can be moved indoors to the Muskoka Lounge. Winter wedding ceremonies are held in the Muskoka Lounge taking advantage of the gorgeous views from the floor-to-ceiling windows.
For RECEPTIONS, Rebel Creek can host LARGE WEDDINGS of up to 150 guests. Rebel Creek offers beautiful views from the Muskoka Lounge, an extended stamped concrete patio, and fresh decor. Rebel Creek has over 22,000 square feet of gorgeous space for your special day.
Danielle says that even at full capacity, the event still feels comfortable and intimate. The banquet facility carries neutral tones of taupe, cream, and green, with elements of wood throughout. With a vaulted ceiling and an entire wall of windows, skylights, modern chandeliers, subtle gallery-style lighting, and a breathtaking view, the banquet facilities are ready for a wedding.
"The banquet hall was big and bright with lots of windows," describes Marjorie. "The chandeliers were elegant but not over the top…"
For SMALLER, MORE INTIMATE WEDDINGS, couples can opt for The Muskoka Lounge available in the winter months only. The Muskoka Lounge can seat up to 80 guests. Danielle says that the space never feels empty, even with slightly smaller guest lists.
When bride, Lauren H, was planning her wedding, she found it difficult to source a venue that had everything she wanted. She chose Rebel Creek, in part, because it offered "both a beautiful outdoor location and a back-up indoor location. Also, Rebel Creek was a venue that offered a great menu and more than your standard wedding food."
Packages & Pricing
All rooms come with the use of Rebel Creek's private bar, which is perfect for guests to step away from the dance to chat.
Banquet Room | $3000 rental
The Banquet Room can seat 150 people comfortably. Features are vaulted ceilings, skylights, chandeliers, and neutral tones of taupe, cream, and green.
Meeting Room | $500 rental
The Meeting Room is perfect for an intimate occasion and seats up to 50 people, but there is no designated dance floor.
Muskoka Lounge | $1500 rental
The newly built modern-looking Muskoka Lounge, with its dark woods, marble bar, stone fireplace, and windows overlooking the golf course is meant for more informal yet trés chic receptions and cocktail parties.
12th Tee | $1200 rental
Amongst the rustic ruins of a barn lays a beautiful and secluded oasis for your private ceremony that photographers love!  Although it is only a 2-minute walk from the main clubhouse, transportation is provided to those guests who need assistance to and from.
Décor and details
Rebel Creek's banquet facilities really don't need much in the way of decorating. Danielle says that's one of the things couples seem to love most about the location.
Tables can be set-up with white, ivory or black table linens and napkins in your choice of colours, but when it comes to overall décor and style, your options are wide open. Danielle encourages you to take full advantage of Rebel Creek's facilities, saying that you're more than welcome to meet your other wedding professionals at the course to make discussing ideas with your decorator, florist, or photographer much easier.
Because the grounds are obviously so photogenic, most couples have their pictures taken on-site.  Danielle recommends taking them in and around the clubhouse, by the pond at the nineteenth hole, or on the course itself at the 12th tee near a rustic silo. This is a favourite spot for many Rebel Creek brides. It is raised and offers a stunning view of the golf course as a backdrop for photos. The foundation has been restored and is a beautiful fieldstone wall that has been enhanced with wildflowers.
Menu options are according to taste
Danielle says aside from the look of Rebel Creek, it's their extensive line of menu ideas that truly makes this location unique. Rebel Creek offers creative and flavourful hors d'oeuvres for your cocktail reception as well as an array of reception enhancements, including several late-night options to choose from."
Lauren found the Rebel Creek menu to be very customizable and remembers, "We were given a variety of packages (plated and buffet) and were able to pick and choose what we liked."  Custom options are also available.
Details, Details, Details
• Book 12 or more months ahead (or as soon as possible) to ensure your desired date is available
• A non-refundable deposit of $1000 will secure your date and space at Rebel Creek Golf Club.
• Your menu selections and special dietary requirements must be confirmed 1 month before the wedding.
• Confirmed guest numbers are needed by 14 days ahead of the wedding, and may not exceed the room's capacity. Also, a minimum of 100 dinner guests is required on Saturday weddings from June through September.
• The balance is due one day before your wedding.
• There is a large parking lot for overnight parking.
• Catering prices are subject to taxes and gratuities.
Couple Reviews
Please login to add your review
Vendor Profile : Rebel Creek Golf Club
You May Consider These Items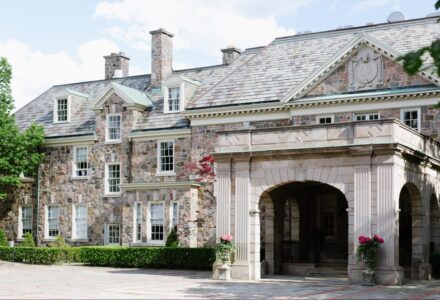 185 GRAYDON HALL DRIVE TORONTO, ...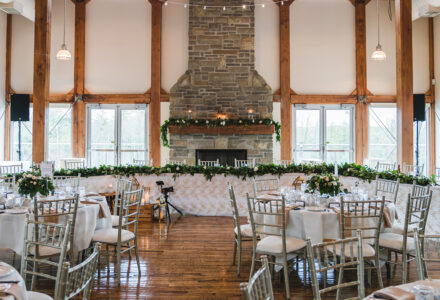 2001 University Ave E, Waterloo, ON N2K 4K4
© 2023 The Wedding Ring All rights reserved.