About
Located in the midst of bustling downtown Toronto, The Carlu's interiors are a testament to the beauty of Art Moderne, the design style that evolved from a more streamlined approach to Art Deco. Sleek metallic surfaces, lofty ceilings, and expansive windows can be found everywhere. A screen siren of the 1930s would fit in perfectly here. And that, in fact, is exactly what the designers behind the recently renovated Carlu were going for. After extensive renovations that restored the venue to its 1930s splendour, with some modern updates, of course; in 2003, The Carlu began its tenure as one of the city's most stylish settings for special events.
The space, to put it simply, is stunning. Upon entering, we couldn't help but be awestruck by such features as the wall-to-wall lighting, crystal chandeliers, combinations of velvet- and leather-covered furniture, metallic doors, and Art Deco motifs, to name a few. It's no wonder that this spot is the place where such films like Cinderella Man (2005), Hollywood Land (2006), and Grey Gardens (2009) were filmed.
On top of that, The Carlu's central location makes it easily accessible for you and all of your guests.
Products & Services
Even with all of the hustle and bustle in the city, the staff at The Carlu work extra hard to ensure that you feel like you're their solitary client, doing as much as they can to make your day exactly what you want. For example, though this venue is elegantly designed already and therefore, requires little decorating, the staff will make your wedding décor dreams into reality. "Even though The Carlu has natural style and does not need a lot of décor, we can add what you want and do it in a way that won't compete with the present style." Like, for example, installing a dance floor that resembles an ice rink for a bride that wanted to transform the Concert Hall space into a "Winter Wonderland."
And though they offer clients menus from five renowned caterers, they're open to featuring a caterer that you've got in mind, pending approval and a fee. Got a favourite kind of liquor that isn't on their extensive bar list? Well, just ask them and they'll do their best to contact the LCBO and provide you with your drink of choice. Want a particular chair or table not in their vast collection? They'll help you get exactly what you want. With the staff at The Carlu, you'll definitely feel like you've got an entire team of wedding planners going that extra mile just for you.
Distinct spaces with loads of charm
The royal treatment that you get will fit in perfectly with the glam surroundings of The Carlu as well. With rooms of varying sizes and features, you're bound to find one that suits your taste. Each room can be used for your ceremony or reception or both. If you want to use the same room for your ceremony and reception, then it's no problem. Staff at The Carlu will organize your day and work hard to make set-up, take-down, and transport seamless.
THE CLIPPER ROOMS
This space is the definition of modernity. Featuring high ceilings, gilded mirrors, city views, expansive windows that let in masses of natural light, and all designed by guru Sarah Richardson, the Clipper Room is well-suited to a more intimate affair. This spot can be sectioned off into two rooms, so that you can be married in the antechamber-esque room, and then guests can move into the larger space for an elegant reception. Capacity: 75 guests for a cocktail reception, 50 for a dinner reception.
THE SKY ROOM
The only non-original room at The Carlu, this former-kitchen is now an elegant space featuring delicate glass vases that each hold a single candle and cover the walls. On your day, the 175 candles are individually lit, adding to the already-romantic ambiance. The room also features two large windows, as well as two colossal skylights that blanket the space in natural light. Capacity: 270 guests for a theatre-style ceremony
THE ROUND ROOM
With Art Deco murals, geometric light fixtures, a permanent bar, and withdrawn alcoves, the Round Room's spherical shape is perfect for a social atmosphere. The Round Room centres on a striking modern chandelier and offers a hardwood dance floor that can be picked up and positioned where you so desire, allowing you to customize the space to your needs. Capacity: 240 guests (with a dance floor), 270 guests (if alcoves are used for seating)
THE CONCERT HALL
If you choose this space, you also get access to the West Foyer, so staff can switch over the Concert Hall from a ceremony to a reception space. The Concert Hall features the original stage, which is a great location for your entertainment, has two permanent bars, and a dramatic overhanging balcony. It really looks like a historic theatre. Because this room is quite large, the staff likes to offer guests the option of adding a satellite bar on top of the two smaller bars in order to "make service more efficient" for you and your guests. Capacity: 500 (with a dance floor)
Packages & Pricing
The Carlu offers two options: The first is their Wedding Package, which begins at a cost of $175 per person, plus taxes (with a minimum guest count of 150 people). The second package is their A-La-Carte Wedding, which is approximately $200-$250 per guest, plus taxes. Both packages include venue rental with chairs and tables, menu, beverages (featuring a host bar), staff, event rentals (like flatware and china), and linens, including place cards. The A-La-Carte menu offers a few additional options.
Additional charges may apply for your audio visual plans, wedding décor, florals, and parking.
Details, Details, Details
All rooms in The Carlu are wheelchair accessible.
600 underground parking spots are located within the complex, but is an additional fee. If pre-arranged, they can offer vouchers that are $8 for the evening, or you can book with their preferred valet service that operates on Yonge Street, and usually costs between $2500 and $4000.
If you're interested in booking at The Carlu, call or email first to set-up an appointment.
Couple Reviews
Please login to add your review
Vendor Profile : The Carlu
The Carlu is a historic masterpiece offering sleek interiors, stunning views, and world-class style for your glamorous affair.
From the moment you first step into the elevator that will take you up to The Carlu, you'll know that it is the place for your exclusive, elegant, in vogue wedding. After all, in order to access the 7th floor on which The Carlu can be found, you need to be personally granted entrance. But don't let this sign of exclusivity dissuade you, because upon entering the space, you'll be made to feel at ease by the very friendly and helpful staff.
You May Consider These Items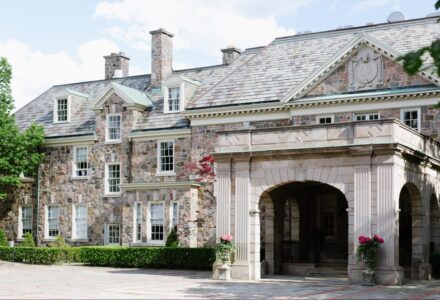 185 GRAYDON HALL DRIVE TORONTO, ...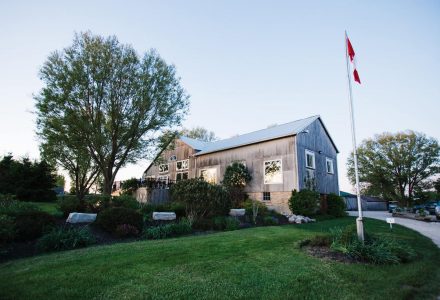 40374 Kirkton Rd, Centralia, ON N0M 1K0
© 2023 The Wedding Ring All rights reserved.