About
Who would have thought that someone could transform a Beer Store into a stunning wedding and event space? Owners Amy and Matt Jakubaitis' dream of owning a wedding venue came to life one morning when they drove past an old building for sale in their neighborhood…it was none other than the local beer store.
While this building did not contain old-world charm at the time, this location did happen to have ample parking, outdoor space, was big enough for events but small enough to feel intimate and was within minutes to the highway. With all of those glowing benefits, Amy and Matt realized that they could inject charm and beauty into the space with enough hard work, dedication and imagination. Fast-forward a few years and you can find a space that has been truly revolutionized from an old Beer Store into a remarkable wedding venue with the completion of Storehouse 408!
"We wanted to offer our clients the ease of flexibility. They can choose from multiple caterers, decorate the space however they wish, layout the floor plan and create their timeline however suits best." – Amy and Matt Jakubaitis, Owners of Storehouse 408
The Venue…
It is modern meets industrial with a hint of glam at Storehouse 408. With a classic exposed brick wall, polished concrete floors, black exposed HVAC, an overhead garage-style door, and modern streamlined chandeliers covered in gold and black accents, Storehouse 408 attracts those looking for a modern and flexible space.
"We have such a personal connection to our space, and seeing people come into Storehouse 408, imagine their wedding day and finally live out their big day in front of our eyes is such a gratifying experience. We want to do everything we can to help people achieve their best wedding day ever, in the way that truly suits them best." – Amy and Matt Jakubaitis, Owners of Storehouse 408
Couples looking for an intimate, minimalist, private, and unique venue will swoon over the endless entertaining options with the indoor and outdoor areas that are available to them.
Whether for cocktail hour or ceremony, the outdoor courtyard with a six-foot gas fireplace and overhead garage-style door is a picture-perfect backdrop. On a warm summer night, the garage-style door can be split into two and kept open to bring the romance of the outdoors inside while partying the night away!
Products & Services
Storehouse 408 has FREE parking!
Many clients come from surrounding cities and even a few hours away (Toronto, London, Ottawa) as the venue is within minutes to hotels and highway 401.
The Venue's capacity is 180 for cocktail style, 160 for seated and 120 for buffet.
Couples have the choice of 3 select caterers.
Packages & Pricing
Storehouse 408's most popular service is a full-day wedding booking which includes use of all tables, gold wire chairs, white lines, bar tables, outdoor bistro sets and a geometric copper ceremony arch.. With the full-day package, couples will have access to the space from 9 am until 2 am, the day of their wedding and 2 hours for a rehearsal the week leading up to their wedding.
Full-day bookings range from $1,500 per day to $4,500 per day, depending on the day of the week and the time of year.
Couple Reviews
Please login to add your review
Vendor Profile : Storehouse 408
You May Consider These Items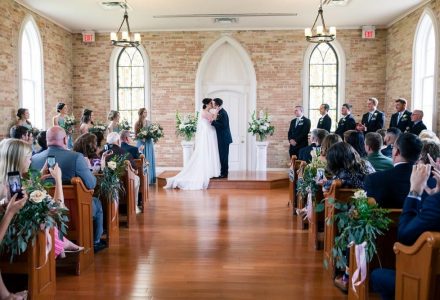 6675 Burtwistle Lane London, Ontario, ...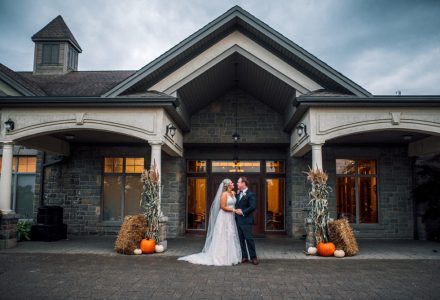 1517 Snyder's Rd E, Petersburg, ON N0B 2H0
© 2023 The Wedding Ring All rights reserved.