About
The Liberty Grand: With Pristine Historical Integrity, State of the Art Luxury and Unparalleled Service, Couples Needn't Look Any Further When Planning the Grand Wedding of Their Dreams.
The moment you drive up to the impressive Toronto edifice, you are struck by its size and grandeur. The place looks like a palace! The 100,000 square foot complex was originally constructed in 1926 as a government building in Ontario. Completely restored and renovated in 2001, no detail has been overlooked. Walking through the stunning marble foyer to the circular outdoor courtyard you are truly in awe. The entire area is surrounded by windows overlooking regal stone statues and beautiful gardens, the centre space an ideal location for the outdoor ceremony. There are also balconies facing the courtyard where guests can step out from the indoor festivities and share a drink and some laughs.
There are four indoor spaces to choose from in addition to the outdoor courtyard for hosting your reception and/or ceremony. The staff at The Liberty Grand are experts in helping you decide which space would suit your needs. Whether you are looking to have 150 guests o650, the Liberty Grand is there to assist you along the way. In their 11 years of catering to weddings they have hosted over 2500 total weddings (with about 220 weddings annually). Due to its popularity, it is recommended that you book at least eight to 24 months in advance.
Products & Services
The banquet rooms all include permanent full-service bar facilities, large hardwood dance floors surrounded by lush carpets in the dining area, and platform stages fully equipped with state of the art audio/visual and lighting systems. Each space also boasts permanent retractable large video screens, and the separate banquet rooms, foyers, courtyard and lounge can all transform into a unified space. There are also four complimentary suites for the bride and groom and the in-house caterer customizes in five-star cuisine. The surrounding landscaped grounds are also ideal for additional photo opportunities.
Packages & Pricing
Once you have determined that Liberty Grand is your wedding venue of choice and have given your $5000 deposit to hold your reservation, let the planning begin! You will be assigned a personal event coordinator that will take you through all the steps of planning.
There are three grand banquet ballrooms each embodying 1900's elegance and luxury with crystal chandeliers, 27 foot ceilings, iron-laced balconies, arched windows, columns and period finishings. There is also one contemporary open concept room that the in-house design team can help you decorate with modern elements.  And of course there is the unique courtyard, its fountains, outdoor lighting and majestic columns making it an exceptional space to celebrate your big day.
The Liberty Grand also has a critically acclaimed in-house caterer and your event coordinator can take clients through their preferred vendor guides replete with partners they work with on a daily basis. There is also an in-house florist and onsite AV team to be used for all DJs and bands that are brought in.
Details, Details, Details
Deposit Required to Book: $5000
Months to Book Ahead: 8-24 months depending on the time of year you would like to have your event
Remember that last scene in the romantic comedy How To Lose A Guy in Ten Days where Kate Hudson attends that lavish banquet in the stunning yellow gown? Well that scene was filmed at the Liberty Grand. There have also been countless TIFF events, press conferences, and the Prime Minister has recently passed through the "grand" doors. Several celebrities and athletes have also been married at the venue and perhaps a few might be scouting the locale slated for their upcoming nuptials. Shhhh!
Couple Reviews
Please login to add your review
You May Consider These Items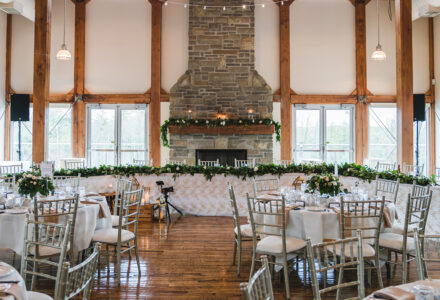 2001 University Ave E, Waterloo, ON N2K 4K4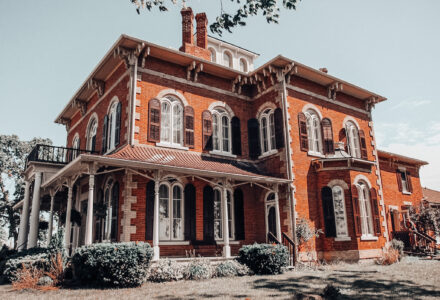 © 2023 The Wedding Ring All rights reserved.