About
Our story begins in 2004, when the Vranckx family purchased the farm on Front Road, which was the oldest commercial high-bush blueberry patch in Ontario, with plants dating back to 1973. Nick and Amanda are the fourth owners of this special place and took over the reins from Nick's parents in 2022.
The establishing owner, Martin Weber, studied Agriculture at the University of Guelph + researched the optimum location for a patch before selecting this site. This is why even though blueberries generally have a 25-year life span, our nearly 50-year-old patch is still thriving.
With a vision to create a true agri-tourism destination, over the years we have diversified. The patch has grown to include 15 acres of 13 different varieties of blueberries, seen the addition of a Pick-You-Own patch, house-made Front Road Market preserves, winery, cidery + patio on the farm.
We are proudly family-owned + operated. Our wines are available at our retail shop, online, several restaurants across Southwestern Ontario + the LCBO.
Products & Services
Blueberry Hill Estates is the perfect venue for your special event. Wedding, meeting or private party? Whatever the occasion, you are assured of a memorable function with remarkable wines, stunning views and professional services. Home to picturesque sunsets, vineyard + blueberry patch, our 100-acre farm creates a stunning natural backdrop to your special event.
Details, Details, Details
OUR SPECIAL FEATURES:
custom labelled favours (wines, ciders, preserves)
discounts for wine/cider orders (including off-site events)
corporate gift boxes
signature drink + cocktail recipes
photography location for engagement + wedding shoots
wine or cider tasting parties
personalized cocktail workshops
Bachelor/Bachelorette packages available
Couple Reviews
Please login to add your review
Vendor Profile : Blueberry Hill Estates
You May Consider These Items
6015 Hwy #89 , Alliston, ON, Canada, ...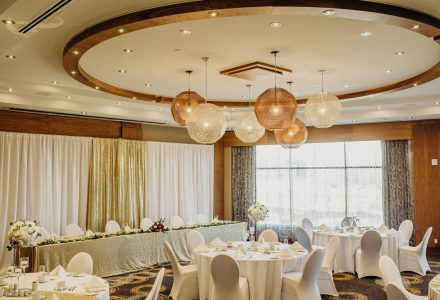 110 Erb St W, Waterloo, ON N2L 0C6
© 2023 The Wedding Ring All rights reserved.