About
Located just north of Woodstock, Ontario, Craigowan Golf Club is a hidden gem that specializes in providing a tranquil setting with the finest services for weddings and special events. Surrounded by extensive golf courses and the natural beauty of the surrounding green space, this venue's private facilities and attentive services will create a stellar wedding celebration. Craigowan Golf Club ONLY ever hosts ONE wedding per day, to focus exclusively on you and your guests. We are dedicated to providing service above and beyond your expectations.
Facilities and Capacity
The facilities found at this golf club include a full accessible contemporary banquet room which offers free wireless Internet access and AV equipment for your wedding needs. A dance floor is provided in the Van Haeren and combined banquet rooms which can accommodate up 220 seated guests or up to 250 guests for an elegant cocktail reception. To confirm a wedding date, we require a $1000 deposit and a guaranteed minimum number of 100 guests.
You May Consider These Items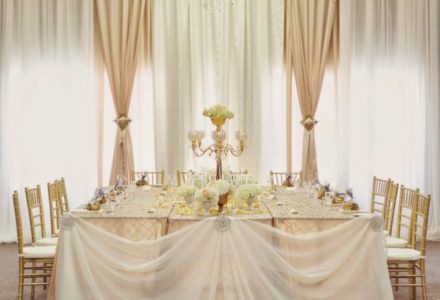 1128 Rife Road Cambridge ON N1R 5S3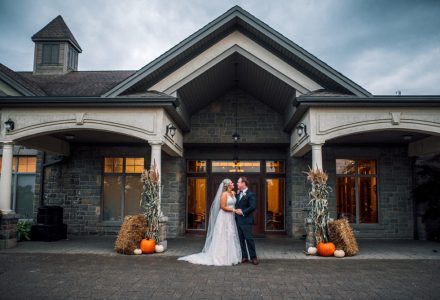 1517 Snyder's Rd E, Petersburg, ON N0B 2H0
Products & Services
Services Offered
Craigowan Golf Club offers couples the following services for their wedding day:
Contemporary clubhouse with oversized windows and wrap around deck for breathtaking view of private grounds
Vine-covered old stone foundation for outdoor ceremony
Use of our grounds for stunning photographs
Ample free parking for your guests
Crisp white (summer) and/or black (winter) linens (custom colours are available on special order for a fee)
Chivari chairs
In addition to our featured menu, our Chef is pleased to design personalized menus for your day
Complimentary wedding cake cutting
Professional and courteous service staff, in a crisp all-black uniform
Dedicated onsite coordinator
Wireless microphone and podium, screens and some audio-visual equipment (subject to availability)
Golf cart shuttle service to chauffeur your guests to the ceremony site and for wedding photos
Reduced accommodation rates for you and your guests at our preferred vendor hotels
Let us be a part of your love story!
Packages & Pricing
For current pricing please contact our Wedding & Special Events Coordinator Nicky Noel
P L AT E D PAC K AG E S
Plated options can be customized to your personal tastes. Please consult with your own wedding consultant about substitutions on any package.
C U S TO M I Z E D F O R Y O U
Considered the traditional and more formal option each guest is individually served a 3 or 4 course plated meal. Plated options guarantee your guests receive their food in a timely manner.
Guests can remain seated and enjoy conversations at their tables while courses are brought to them. Plated dinners offer a more structured timeline as you control when service begins and ends.
Every menu is uniquely designed by Craigowan's Head Chef Kai Bien.
Details, Details, Details
Vendor Profile : Craigowan Golf Club
General Questions & Answers
Video
Sorry, No video added by vendor
Couple Reviews
3 Reviews for Craigowan Golf Club
Please login to add your review
© 2023 The Wedding Ring All rights reserved.