5 REASONS WHY YOU SHOULD CONSIDER A BRUNCH WEDDING
EXPERT TIP BY: Tapestry Hall (♥) (www.tapestryhall.ca) Cambridge, ON Wedding Venue
We don't know about you, but we've never had a bad day that started with champagne. This is why we love the biggest trend in the wedding industry right now—the brunch wedding! From the incredible menu options to the overall vibe of the day, here are 5 reasons why you should consider hosting a Sunday brunch reception on your special day.
1. TWO WORDS: ELEVATED MIMOSAS!
From a classic orange juice mimosa to more out-of-the-box freshly pressed juice options, mimosas are a brunch wedding must-have and a great way to get the party started!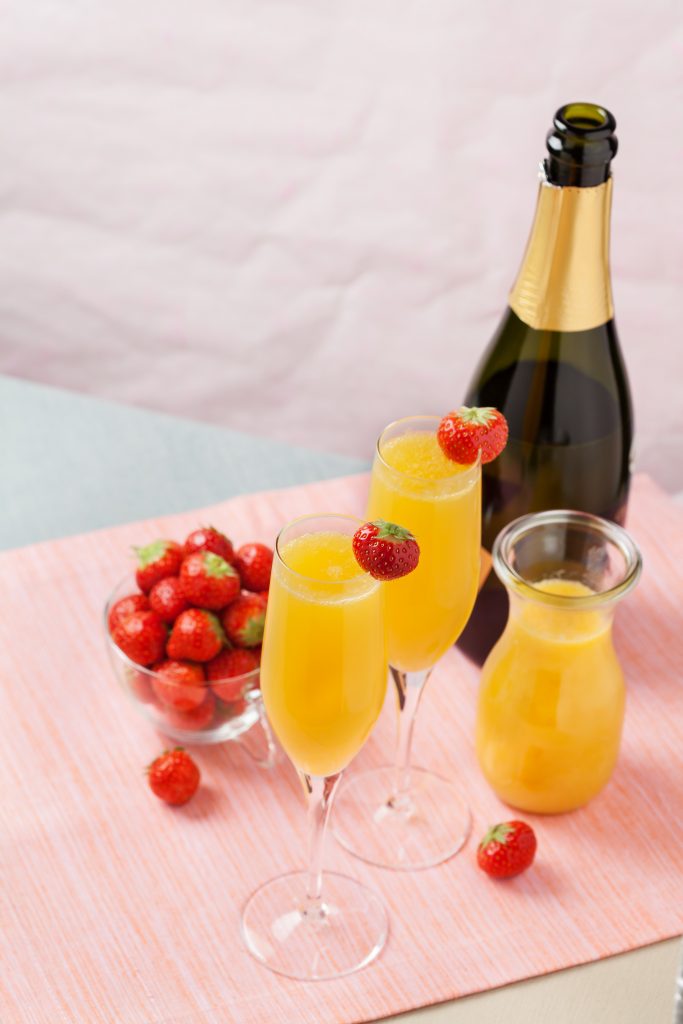 2. MAYBE SHE'S BORN WITH IT, MAYBE IT'S NATURAL LIGHT!
Any photographer will tell you that they love shooting in natural light—especially for wedding photos. So, it's for that reason alone that we recommend you have a brunch wedding instead of an evening wedding if you're looking for something a little more unique!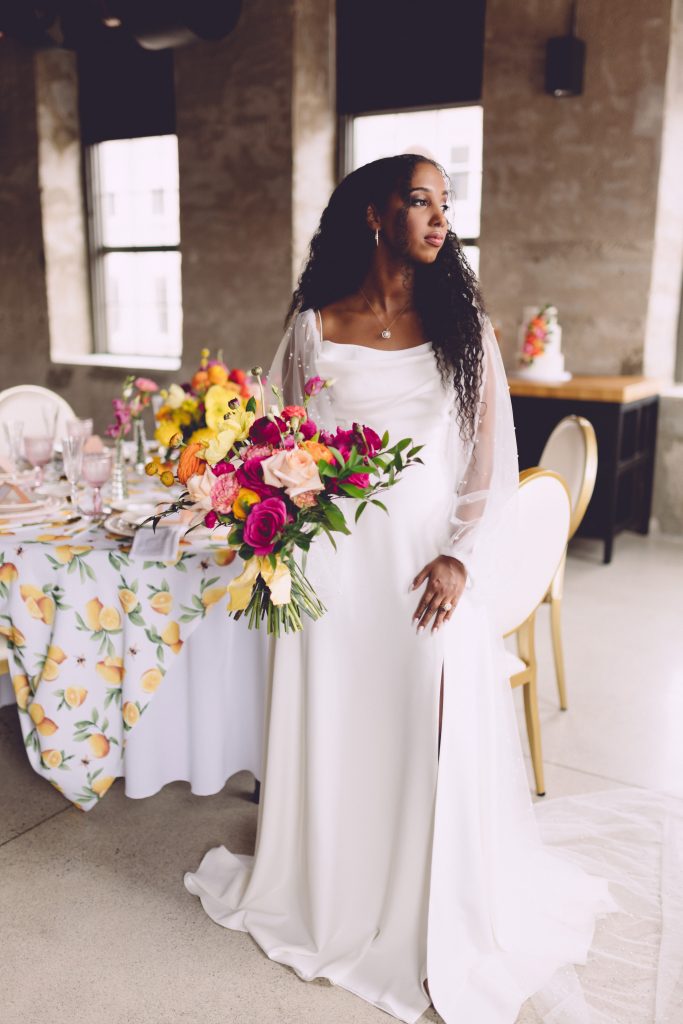 3. LAVISH TABLESCAPES, PERFECT PLACE SETTINGS, AND EGGS BENEDICT. YES PLEASE!
Gorgeous brunch weddings are worthy of delicious menu offerings and entertainment. They are a sophisticated way to express your creativity and style while planning a spectacular event to illustrate a theme of your choice. Imagine a forty-piece Symphony Orchestra performing at your brunch. We can make that happen at Tapestry Hall. A Modern Parisian Brunch would be très, très chic, or a Sparkly Gem Brunch wedding with rosé all day. The possibilities are endless!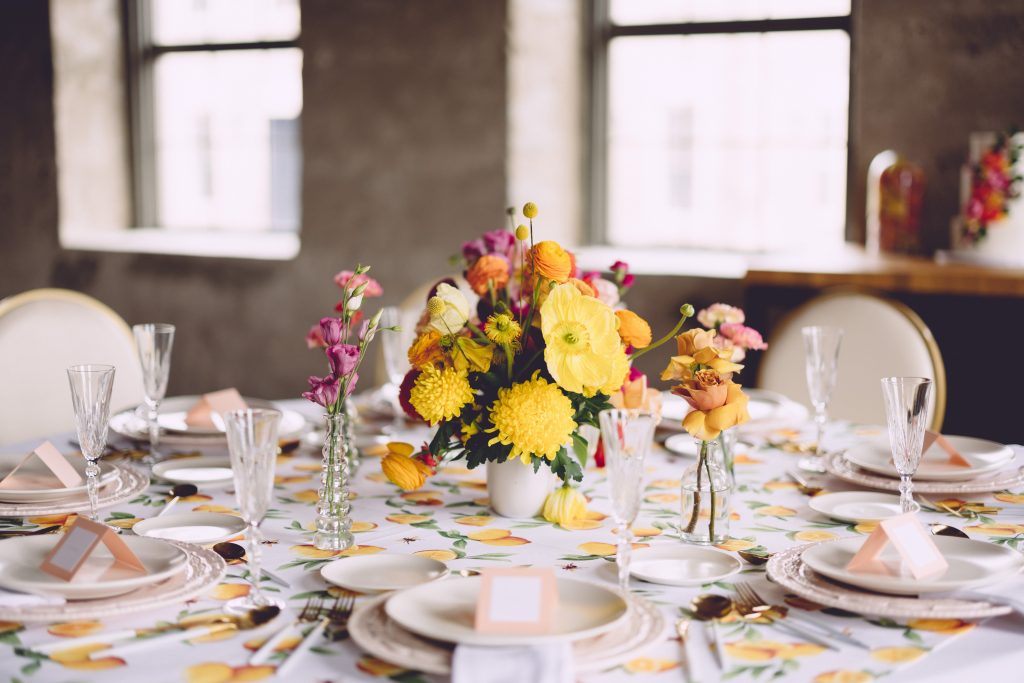 4. MORE TIME TO CELEBRATE!
If your wedding day starts in the late morning, you'll have the whole day ahead of you to celebrate with friends, family, or maybe just even with each other later in the day!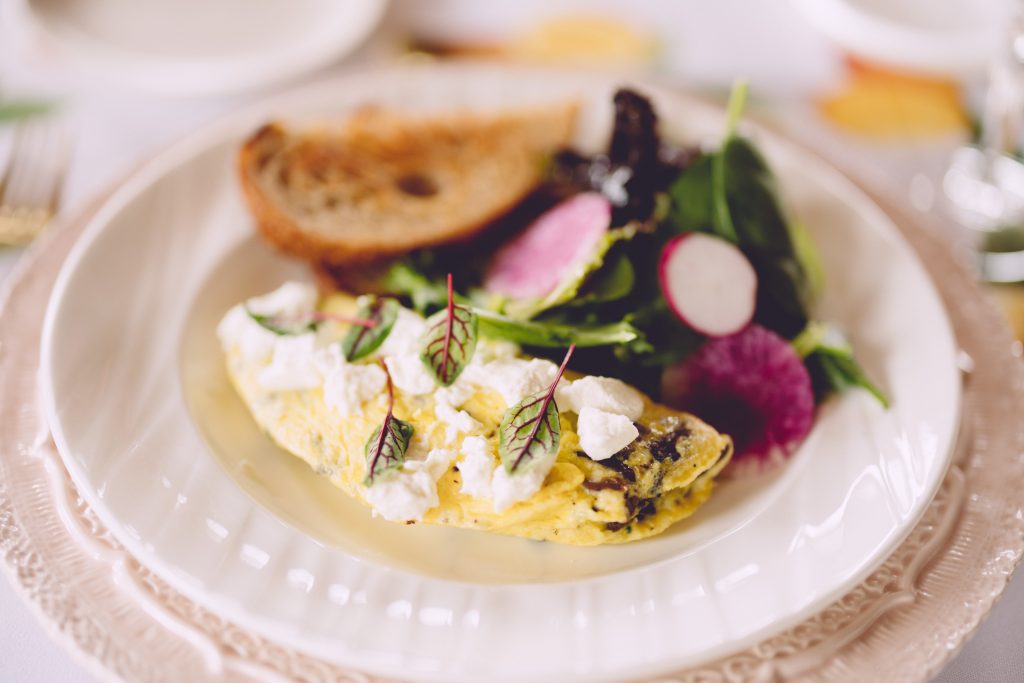 5. SUNDAY IS THE NEW LOVE DAY!
If you love the sound of the options mentioned, you will also love to know there are more opportunities to keep your budget in line by hosting a beautiful brunch wedding. From discounted room rental rates, versatile food and beverage choices, and more open date possibilities, be a trendsetter. Reach out to our knowledgeable sales team who will work with you to ensure your event is as distinct as you are.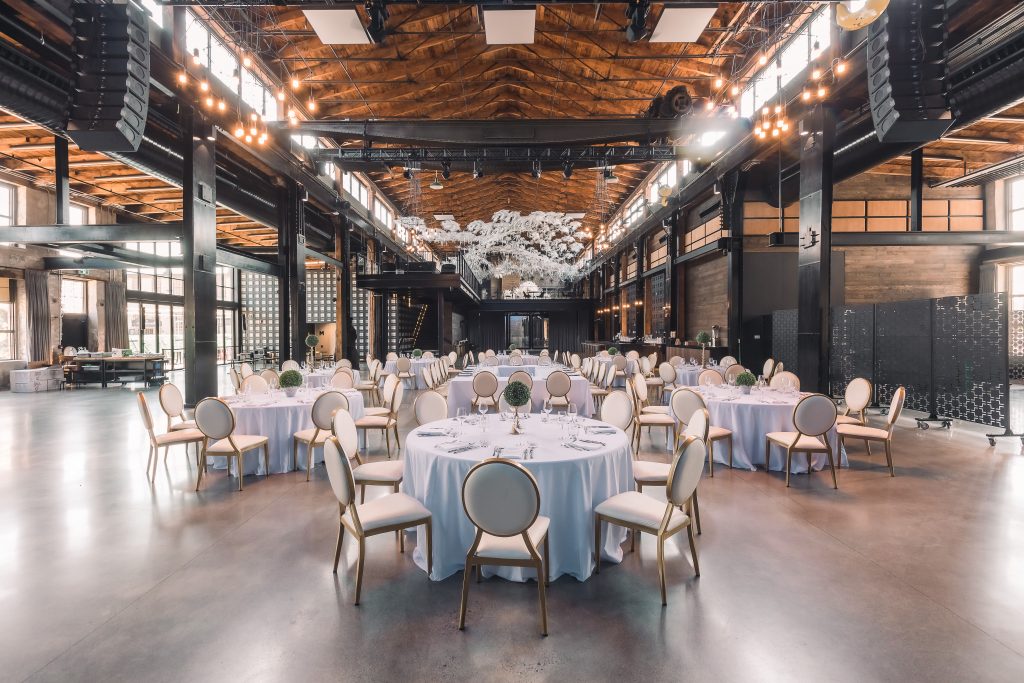 ABOUT TAPESTRY HALL: From intimate to grand, brunch to dinner, the team at Tapestry Hall is here to help you celebrate your forever in style! Our venue is a beautiful canvas designed for you to customize all the details of your big day, from furniture to lighting, music, and menu planning. Get started today!
Featured in the Fall/Winter 2022 edition of The Wedding Ring Magazine
FIND OUT MORE ABOUT TAPESTRY HALL | To speak with Tapestry Hall about your wedding options, you can reach them using the form below.