Products & Services
Our venue contains multiple rooms to suit the wedding of your choice and size. Each room offers something different and can be styled the way you want it.
Day of wedding suite, perfect spot for a rehearsal dinner, or lounge area on your special day (exclusive to Tapestry Hall rentals)
Packages & Pricing
We offer inclusive packages and curated menus. Our extensive service range includes planning, decor, production and so much more… but we love to work with your vendors too . On top of that our venues are the perfect backdrop for your special day as every corner is camera ready.
Our approach is creative and collaborative, working as a partnership with you to help build and tailor your dream wedding. We work tirelessly with you to produce your perfect day, from the venue itself to curating the perfect menu with our culinary director. We devote ourselves to providing a planning process that is inspiring, stress-free and impeccably organised. Culminating in an exquisitely personal celebration like no other.
Couple Reviews
Please login to add your review
You May Consider These Items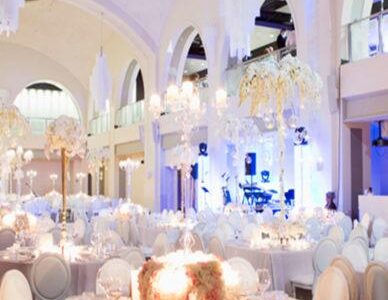 401 Bay St., Simpson Tower, 8th Floor ...
10 Adelaide Street East Toronto, ...
© 2023 The Wedding Ring All rights reserved.