About
The Nottawasaga Resort is an award winning, all season resort and conference centre nestled within the quiet countryside of the Nottawasaga Valley. Offering a relaxing place for families and vacation traveller's to getaway as well as extensive meeting and reception rooms which are perfect for conference groups as well those celebrating a wedding or social event.
Products & Services
Wedding Garden: Beautiful outdoor ceremony location that can seat up to 250 guests. It features a tranquil pond with working water wheel, colourful flowers and blooms and lush greenery. Couples can also arrange a photo shoot at this romantic spot.
Ballrooms & Banquet Rooms: 36 rooms to choose from that can accommodate up to 320 guests, including an onsite chapel.  The newly renovated ballrooms are adorned with soaring ceilings and marvelous chandeliers and the banquet rooms feature contemporary designs and flexible layouts.
Hotel Rooms & Suites:  269 luxurious rooms and 34 suites complete with Jacuzzi and fireplaces.
Additional resort features include two award winning golf courses, 2 restaurants, full-service hair salon on-site, fitness centre with indoor tropical rainforest themed swimming pool with 100ft water slide and 2 NHL sized ice rinks.
Details, Details, Details
Outdoor and indoor ceremony options
The ideal settings to host every facet of your wedding celebrations from engagement parties, bridal showers, bachelor golf parties and anniversary celebrations.
Knowledgeable wedding coordinators will expertly arrange every detail to ensure that your occasion is unforgettable.
Receptions accommodating up to 320 people start at $71.95 and include a 4 course dinner with wine, a banquet room for your function, a suite featuring a Jacuzzi and gas fireplace and breakfast for the wedding couple.
Custom menus and services available
Special packages available Friday, Sunday and select Saturdays dates.
Special winter wedding pricing available.
Couple Reviews
Please login to add your review
You May Consider These Items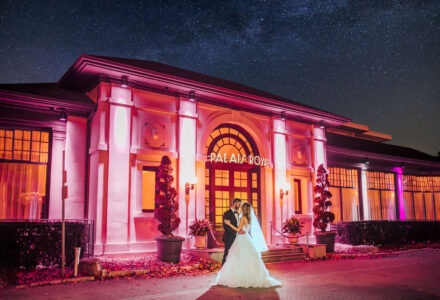 1601 Lake Shore Blvd. West Toronto, ...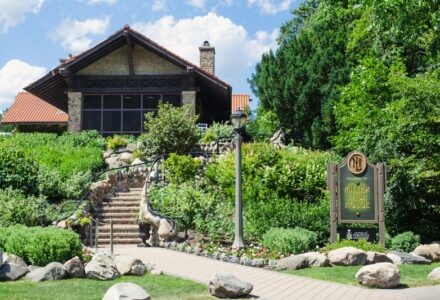 130 Old Kingston Road Toronto ON., M1E 3J5
© 2023 The Wedding Ring All rights reserved.