About
About The Arden Park Hotel…
The Best Western PLUS The Arden Park Hotel first opened in 1999 in Stratford Ontario, focusing on offering all the amenities and services that their clients love most. The Arden Park has received the Certificate of Excellence from Trip Advisor as well as the Best Western Chairman's Award (Top 5% of all Best Western's rated for Customer Satisfaction and Overall Excellence).
According to Andrea, this may be because The Arden Park's staff is hands-on from start to finish for every client (and wedding) inside their venue. The Arden Park is home to about thirty weddings a year, with this number climbing a little bit each year.
Past bride, Kathleen Corneliius, was looking for a venue that offered everything she needed all in one place. "One of the biggest reasons we went with The Arden Park was due to the season that our wedding was in the winter, and the number of out of town guests that we had coming," explains Kathleen Cornelius. "I was looking for the best one stop shop for everything, and The Arden Park offered that."
"We choose The Arden Park because we liked the space they had available," says Jessica Debus. "It already has a lot of pretty aspects to it without having to add many decorations. The room options were spacious and we enjoyed that we could do both the ceremony and reception in one place."
Products & Services
"The beauty of our service is that our ballroom is beautifully decorated in soft, simplistic touches. Less can definitely be more in this space as well – the possibilities are endless!"
"I loved that The Arden Park was recently renovated, and needed very simply decorations. I was able to go with everything I wanted, because I did not have to worry about anything clashing with the décor," says Kathleen. "Alex was great the entire time, from the beginning to the end. My favourite memory was dancing until the wee hours of the morning. Our guests stayed until we were asked to leave the room, and that is because we were able to play and stay in the same location."
Jessica also says she loved the fact that her guests could stay at the hotel and she also raves about the food.
"Every time we have eaten there, at the restaurant or during an event, the food has been wonderful and the staff has always been helpful."
When asked if they thought the prices were reasonable at the Arden Park Hotel, everyone agrees.
"We looked at several different options, but the convenience of having everything coordinated by Alex made it less stressful for us. We feel that the prices matched the value that we received," says Carol. "The entire evening went so well. The meal was wonderful, the staff were courteous and the room was conducive for having fun."
"For a venue that was a one stop shop, the pricing was very reasonable," says Kathleen. "We did end up having about 80% of our guests stay at the hotel, so our bar bill was rather high, but it allowed for all our guests to have the best time, and to be safe, with simply an elevator ride upstairs."
Packages & Pricing
Arden Park weddings…
The Arden Park Hotel is a popular wedding venue, booking over 30 weddings per year. According to Andrea, brides choose The Arden Park Hotel because the venue offers a wonderfully inviting one stop shopping experience for brides.
"We offer as much or as little as requested," says Andrea. "We offer onsite ceremonies, reception, dance, dinner, etc." The venue can accommodate up to 450 people and room rental fees range from $300 to $1,600 + HST. "Dinners range from $27 to $38 per person – plated and buffet style are both available."
Details, Details, Details
Details, details, details…
● 144 guest rooms and suites
● Venue can accommodate up to 450 people
● Room rental fees range from $300 to $1,600 + HST
● Plates range from $27 to $38 per person
● Plated and buffet styles dinners are both available
Couple Reviews
Please login to add your review
You May Consider These Items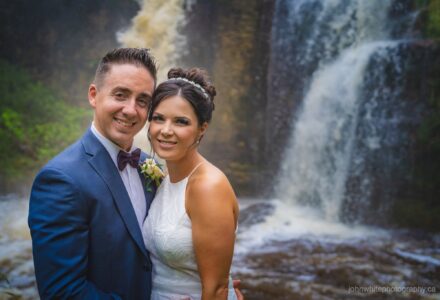 140 Front St W Walters Falls ON Canada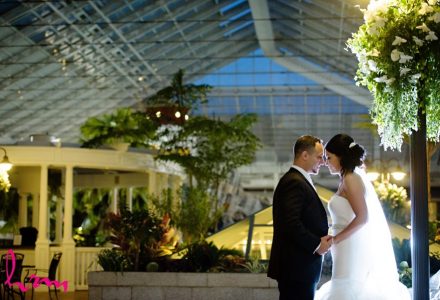 591 Wellington Rd, London, ON N6C 4R3
© 2023 The Wedding Ring All rights reserved.