About
Who is Rosemary?
I am your typical hopeless romantic type of girl who loves people, life, weddings, and creativity.
Even though I liked working in the customer service and office administration areas, something was always missing.
It took me a while to figure out that something was.
I took the step of going back to school for Floral Design in 2012, with the expectation that I would become a wedding planner.
I fell in love with flowers, found my creative outlet, (which is what was missing in my former jobs) and Time 4 Flowers became my life after being in the program for only two semesters.
I graduated with honors in 2014 and had already been a part of weddings.
Rodger, my husband, designed my logo and has been my support from day one. I wouldn't be where I am today without the support of him and our two amazing children.
In 2016, 2017, 2019, 2020, and 2021 Time 4 Flowers received the "Favorite Florist" Award in either 1st or second place.
I love what I do and every single wedding we book a wedding is special to me. We are now booking one to two years in advance and have been a part of many weddings.
Smiles 4 Seniors, which is an organization that is giving back to our local seniors came to life when I had a conversation with my friend while. We quickly grew and now it has since grown into a board of 6 people and the events that we are hosting are amazing.
It has been recognized by our local MPP, Teresa Armstrong, who awarded us with the Leading Women, Leading Girls, Building Communities Award in 2018.
I am incredibly thankful for everyone who has used our services at Time 4 Flowers. already, for their trust and support and I can not wait to grow our business serving everyone in London.
You May Consider These Items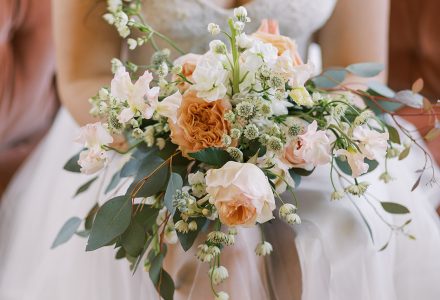 Products & Services
GETTING MARRIED?
You deserve a stress-free floral experience, which is our absolute goal.
We start the process with a complimentary consultation, in which we will talk about your wedding day vision, your colors, the dresses, and your floral budget.
Together we talk about flowers that you like and that you don't like as that is just as important.
Believe it or not, my creative juices start flowing right then and right there!
The next step is for me to sit down with all the information gathered and create your personalized proposal that fits your budget, together with an inspiration board so you can see it all coming together.
Once you have reviewed the proposal and inspiration board, and you are completely satisfied with everything, we will go over the agreement and payment options. When an initial payment is received, the package comes home with you. Please note that we do not send out quotes through social media or email.
Out of town? No problem, we do Zoom meetings and present to you there.
Of course, that is not it. We will stay in contact with you and do a final run down and go over the items in your proposal once more to make sure all the numbers are still correct. At this point, we also confirm delivery times.
Your Wedding Day Arrangements are delivered to you at the agreed-upon time and place, together with some basic care instructions to ensure your flowers will last you through the day and for days after your wedding.
*** Ask us about our Smiles 4 Seniors program and find out how you can put a smile on the faces of our local seniors! ***
Packages & Pricing
We have a minimum of $2,000 per wedding, with our couples generally budgeting $2,500-$3,500, which is 10-15% of their overall budget.
Details, Details, Details
General Questions & Answers
Video
Sorry, No video added by vendor
Couple Reviews
Please login to add your review
© 2023 The Wedding Ring All rights reserved.