About
The Barn at Exeter Golf Club is located in the beautiful town of Centralia, just a short drive from London, Exeter, and Lake Huron. The Barn was renovated in November 2013 with the goal of hosting beautiful weddings. Since then, they have become one of the premier wedding facilities in Southwestern Ontario. The Barn offers breathtaking views of the Exeter Golf Club in a charmingly rustic classic barn.
Your guests will be welcomed into a stunning turn-of-the-century, rustic meets chic barn with original ceilings, a concrete bar custom-made harvest tables, cafe lighting and three gorgeous chandeliers. Celebrate in style with up to 180 dining guests, or a 250 person standing reception.
The team is lead by Emily Edgar who has worked in high-end hotels and restaurants across the country. When she and her husband moved to Exeter a couple of years ago, Emily was thrilled to be able to bring her experience to a beautiful venue so close to their home. Emily and her team believe every wedding is unique and Exeter Golf Club takes the time to help you bring your big day together seamlessly. When you book your wedding at The Barn at Exeter Golf Club, you'll have a coordinator who works with you thorughout the planning process and will be with you on your wedding dayThey take away all the worries in regards to the venue and services they provide.
Products & Services
From rehearsals to ceremonies to receptions, The Barn at Exter Golf Club offers everything you need for your perfect wedding. Here are a few of our favourite spaces..
THE BARN
The Barn is the perfect setting to make your special day romantically yours. Discover the unique rustic charm and relaxed elegance that only The Barn offers. Your guests will be welcomed into a stunning turn-oftlie-century, rustic meets chic,classic style barn with original ceilings, a concrete bar, custom-made harvest tables, cafe lighting and three gorgeous chandeliers. You and your guests will celebrate in relaxed elegance.
THE CEREMONY GARDEN AREA
The Barn offers an outdoor setting for your wedding ceremony. The garden area is beautifully landscaped with stunning views, making it the perfect setting for an outdoor ceremony, cocktail hour and your wedding photos. Outdoor seating is not provided included in the rental fee. Due to the unique country atmosphere many couples choose non-traditional seating such as: bails of hay or benches. Discuss the many options with the Event Venue Coordinator to come up with the perfect outdoor setting for your ceremony.
THE COURSE
"We are a 9-hole golf course that boasts a number of features including a driving and chipping range, a bookable guest house as well as a full-service restaurant and barn-style banquet venue that holds over 150 guests. We have a fantastic in-house chef that creates menus that will ensure your guests are happy and full. When we meet with you we can help you find all of the services that you need from officiant and DJ to decorator and photographer." – Emily
Packages & Pricing
There is a $3500 rental fee for The Barn at Exeter Golf which includes:
• Venue coordinator leading up to and including the day of your wedding and rehearsal. Your coordinator will ensure the flow of the day is as stress-free as possible.
• Use of the sensational outdoor garden area for the ceremony (Weather Permitting)
• Capacity of up to 180 guests for dinner and 300 guests for reception
• Full use of The Barn, garden area and both patios for the entire day during operating hours provided by your coordinator.
• Custom built hardwood tables and chairs that suit The Barn atmosphere
• Standard linens (in a colour of your choosing) included for head table, DJ Table, cake table, gift table as well as napkins at each place settings (colour of your choice).
• Banquet style flatware, dinnerware and stemware
• Servers and bartenders for the duration of the event
• Use of the golf course for pictures and golf carts to get to picture locations on the course
• Staff clean up at the end of the evening, of indoor space.
Take the stress and worry out of planning with one of The Barn at Exeter Golf Clubs all-inclusive packages. Keeping it simple, packages start at $60 per person for a buffet dinner with hors d'eurves and cash bar (plated dinner +$8). The most popular all-inclusive package is the Signature Guest Package which starts at $120 for a buffet dinner with hors d'eurves and includes 6 hours of standard bar service. Any package can be customized to suit you. "We believe in customizing to meet the requirements of the couple. Our all-inclusive package is the most popular as it ensures you can enjoy the day without thinking about a single concern regarding the agenda you provided happening just as you plan." – Emily
Details, Details, Details
We highly recommend booking a year in advance
Average couple spends $12,000 – $15,000
A non-refundable deposit of $3.500 is required to secure your date
Taxes are 13% and a 15% gratuity is added
Couple Reviews
Please login to add your review
Vendor Profile : Exeter Golf Club
You May Consider These Items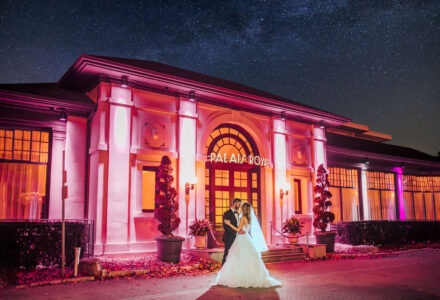 1601 Lake Shore Blvd. West Toronto, ...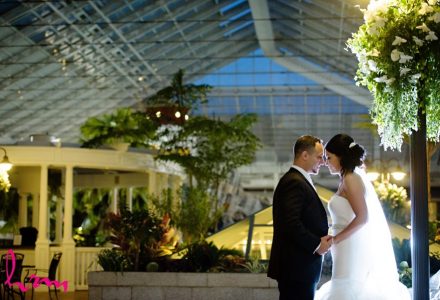 591 Wellington Rd, London, ON N6C 4R3
© 2023 The Wedding Ring All rights reserved.